The past decade has seen independent film grow from strength to strength: Arthouse theatres are now more sophisticated than ever, offering lush surroundings and state of the art facilities. Streaming services Netflix and Amazon have also broadened the reach of mid-budget films to a wider audience who are now able to access films without paying expensive ticket prices: Noah Baumbach's Marriage Story and Martin Scorsese's The Irishman in the comfort and your own home.
Here is another selection of art house gems from across the decade from 2010 to the end of 2019.
Surviving well into old age – or not dying – has become a timely topic in the past decade as our parents' and grandparents' generation live well into their nineties and beyond thanks to medical science and a lean wartime diet. Michael Haneke conveys all this with grace and subtlety in his Cannes Palme d'Or Winner which saw Jean-Trintignant and Emmanuelle Riva united once again (since their 1959 Last Year in Marienbab) in this spare and understated portrait of enduring love, commitment and companionship.
PARADISE TRILOGY (2012-13) Ulrich Seidl, Austria 
Ulrich Seidl's lays bare the human race and all its foibles in this darkly amusing and often tragic trilogy of studies, Paradise: Love (2012); Paradise: Faith (2012); Paradise: Hope (2013). With wicked humour and a sinister twist, Seidl and his long-time collaborator, Veronika Franz, have tapped into a raw nerve of the female psyche with three interlocking stories based on Odon von Horvath's 1932 play 'Faith, Hope and Charity'. The "Paradise" trilogy eloquently and provocatively probes the trans-generational experiences and differing concerns of a contemporary Austrian family of three women: a young girl, Melanie; her mother, Teresa and aunt Anna Maria. These focus on teenage issues, sex and religion. The first in the trilogy, Paradise: Love, follows Teresa (Margarethe Tiesel), a voluptuous but matronly blonde in her forties who has disappeared below the search radar of most men on the local dating scene. When she heads off to Kenya for a much needed blast of sun, her prospects seem to improve.
20 FEET FROM STARDOM | Morgan Neville, US (2013)
Winning an Academy Award for Best Documentary in 2015, it's clear to see why Morgan Neville's 20 Feet From Stardom (2014) was triumphant as a compelling, heartwarming and unaffected exploration into the fascinating world of backing singers. From the contentiously salacious vocals on Ray Charles 'What'd I Say', to the graceful arrangement of 'Lean on Me' by Bill Withers, backing vocals are integral to our enjoyment of music across the decades. Having spent years in the shadows of some of the finest, most prominent recording artists of all time, now the likes of Merry Clayton, Lisa Fischer and Darlene Love are given the platform to shine, and showcase their unique, and somewhat breathtaking abilities.
THE GREAT BEAUTY |  Paolo Sorrentino, Italy (2013)  
The heart and soul of Italy leaps off the screen in all its beauty and decadence in this cornucopia of delights. Paolo Sorrentino's sensual Italian overload transports us to Rome for a paean to pleasure and pain, gaiety and melancholy seen through the eyes of writer and roué, Jep Gambardella, played exultantly by Sorrentino regular, Toni Servillo (The Consequences of Love). This is possibly Sorrentino's best film, a satire capturing the essence of his homeland's beauty and culture with an appealing and bittersweet languor that was first experienced in Fellini's La Dolce Vita,  and now in the context of the 21st century.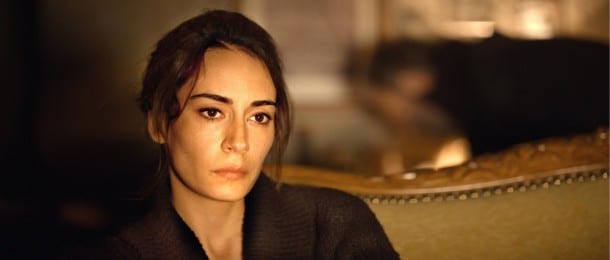 WINTER SLEEP (2014) Nuri Bilge Ceylan, Turkey
Nuri Bilge Ceylan's Palme D'Or Winner is, in spite of its considerable length, a densely discursive and often confrontational portrait of human fallibility. Even though it takes place inside a claustrophobic hotel, the outdoor scenes are riveting, set against the background of the majestic mountains. Men are usually out of touch in all of Nuri Bilge Ceylan's films, and in WINTER SLEEP, his new anti-hero Aydin (Bilginer) is no exception. An ex-actor, Aydin sees himself as an enlightened feudal lord; spending his days in the hotel where he writes a daily column for the local newspaper. Ceylan pays homage to Bergman and Bresson in the long, vicious arguments between Aydin and his wife and sister, the camera catches the protagonists in shot/contra-shot movement, the close-ups showing the hurt on the faces of the women, who are treated with contempt and often impudence.
UNDER THE SKIN (2014) |  Jonathan Glazer, UK
Glazer developed Under the Skin for over a decade; he and co-screenwriter Walter Campbell pared it back from an elaborate, special effects-heavy concept to a sparse story focusing on an alien perspective of the human world. Most characters were played by non-actors, and many scenes were filmed with hidden cameras. With a total worldwide gross of £5.2 million, Under the Skin was failed at the box office. With its timely themes of migration, sexual politics and safety, it received critical acclaim, particularly for Johansson's performance, Glazer's direction, and Mica Levi's score. It garnered multiple awards for its groundbreaking visual allure and was named one of 2014's best films by several publications. It ranks 61st on the BBC's 100 Greatest Films of the 21st century.
Indiewire ranked it the 2nd best film of the 2010s.
POSTMAN'S WHITE NIGHTS (2014) | Andrey Konchalovsky, USSR
The best work happens in the quieter, contemplative moments of this reflective fable from  Russian master Andrey Konchalovsky. A moving scene captures a village elder's funeral, where the community talk of the "socialistic romanticism" of her era, a time unlike, apparently, a present Russia in which their humble roles in society seem almost obsolete. Why should Russians pay humble fishermen in rural villages for their fish, rather than modern, faceless dragnet fishing, as one sequence depicts? And as the young Timur is wont to say to Aleksey, "do we need postmen when we can email?" Konchalovksy's art reveals a beauty to a rustic life that is being lost – as if this is the last chance to witness this kind of small-town life. If it is, Konchalovsky has crafted a beautiful record of this world.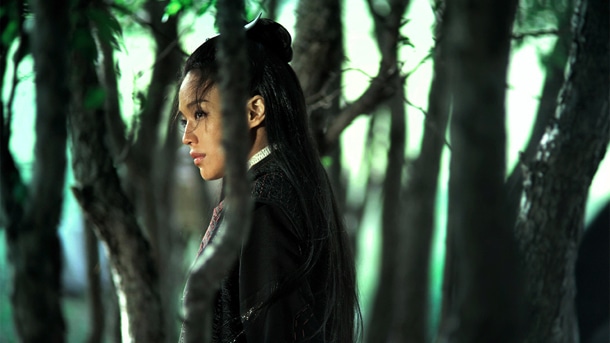 THE ASSASSIN (2015) | Hsiao-hsien Hou, Taiwan
Taiwanese director Hsiao-hsien Hou's spectacular drama is a graceful and sumptuously composed masterpiece – in the true sense of the word. Hou brings a sense of uncompromising formal brilliance to the wuxia material. THE ASSASSIN is a work of spiritual resonance and historical importance, but it is also exquisite. Set during the Tang dynasty, the story opens as a young girl (played by Shu Qi) undergoes training to be an assassin. But her female sympathies stand in the way of her killing instinct, and after failing an important mission she is sent back to her hometown. Some time later, she is again tasked with killing an important governor (played by Chang Chen) who questions the Emperor's authority. The task involves a moral twist: not only is the governor her cousin, but also her first love.
EMBRACE OF THE SERPENT (2015) | Ciro Guerra, Colombia
Colombian writer|director Ciro Guerra's third feature is a visually stunning exploration to a heart of darkness that brings to mind Miguel Gomes' Tabu or Werner Herzog's Cobra Verde or even Nicolas Roeg's Belize-set drama Heart of Darkness (1993).
Serving as a backlash on organised Religion and Colonialism, the film's slow-burn intensity has a morose and unsettling undercurrent that threatens to submerge you in the sweaty waters of the Amazon River whence its token German explorer, Theodor Koch-Grunberg (Jan Bijvoet) meanders fitfully in search of a rare and exotic flower with restorative powers.
FIRE AT SEA (2016) Gianfranco Rosi, Italy 
Gianfranco Rosi's spare yet absorbing documentary offers an important and non-judgemental portrait of the immigration crisis facing Southern Italy, where both immigrants and islanders are given ample weight in story of their struggle to survive. Pictures can tell a thousand words and that's the way Rosi leaves it: we must draw our own impressions and conclusions from this poignant human story.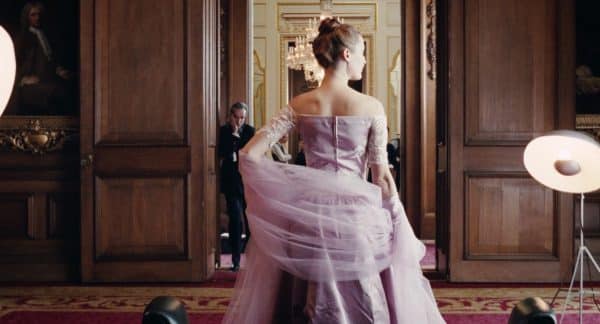 PHANTOM THREAD (2017) Paul Thomas Anderson, US
This is arthouse drama at its best. Exploring the negative impulses of love, it is a delicately drawn tale about man's fear of  losing control to a woman. The man in question, a fashion designer played by Daniel Day-Lewis, is captivated by a young woman's grace and charm but refuses to let her into his business life, which is really his heart and soul. She remains tough but loving – the perfect replica of his beloved mother, tempting him but paradoxically also repulsing him. Day-Lewis remains adamant as the tortured artist, every subtle nuance of his adamance flickers across his face in a subtle display of petulance. Day-Lewis gives another remarkable performance this time as the classic gentleman artist delivered with finesse and his idiosyncratic  allure. His economy of movement is admirable capturing the feline grace of Federer and the innate style and sardonic humour of Cary Grant. When his resistance is lowered by a bout of illness, Reynolds' reveals a deep weakness for his mother (whose ghost appears to him in her wedding dress) and her power is magically transferred to his assistant Alma, who then gets to wear the trousers – immaculately tailored – of course. MT
BEST INDIE FILMS of the Decade | 2010 – 2020