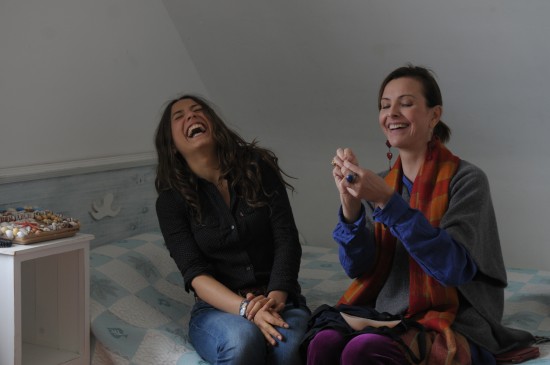 Taking place in London at the Tricycle and Cineworld, LE LONG WEEKEND is an opportunity to preview some major new French films before they official open in London courtesy of UKJF.
Festival highlights include ROMAIN DURIS in Régis Roinsard's glamorous retro rom-com POPULAIRE and Claude Miller's much anticipated THERESE DESQUEYROUX starring Audrey Tatou, based on François Mauriac's eponymous book.
Popular French actor comedian Gad Elmaleh stars in the UK premiere of CAPITAL, set in the world of high finance, along with Gabriel Byrne. Director Costa-Gavras will be there to answer your questions after the showing. Bob Geldof is the somewhat unexpected guest actor in the adaptation of Justine Levy's novel BAD GIRL, directed by Patrick Mille.
This is also an opportunity to catch some of the films that took part in the UK Jewish Film Festival last November, but not necessarily with Jewish themes.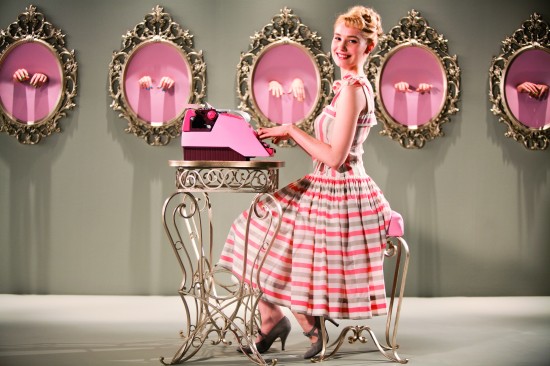 POPULAIRE – UK Preview – Wednesday 8th May – Cineworld Fulham Road – 8.30 pm
Dir. Régis Roinsard | France 2012 | French with English subtitles | 111 mins | Cast: Romain Duris, Deborah Francois, Berenice Bejo
Régis Roinsard's debut is a charming retro rom-com set in the 1950s, that shifts the Eliza Doolittle / Henry Higgins dynamic into the dazzling world of speed typing contests. After having left her small village, in which she was promised to a dead-end future, Rose decides to settle into the city of Lisieux where she meets her destiny.  We spoke to Roman Duris during his recent visit to London.
FREE MEN (LES HOMMES LIBRES) – Thursday 9th May – Tricycle – 7 pm
Dir. Ismael Ferroukhi | France 2011 | French with English subtitles | 99 mins | Cast; Tahar Rahim, Michael Lonsdale and Mahmud Shalaby
Tahar Rahim recently starred in Joachim Lafosse's OUR CHILDREN and Francois Audiard's  A PROPHET with veteran French actor Niels Arestrup. Here he plays Younes, a young Algerian who agrees to spy on the Paris Mosque to avoid a jail sentence. Younes' deep friendship with a Jewish Algerian singer leads to political conflict.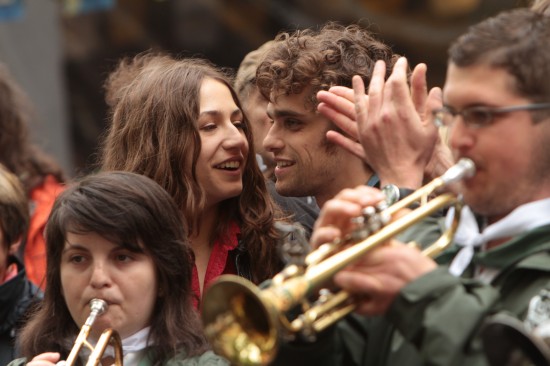 BAD GIRLS (MAUVAISES FILLE) – UK Premiere – Thursday 9th May – Tricycle – 9 pm
Dir. Patrick Mille | France 2012 | French with English subtitles | 108 mins | Cast: Bob Geldof, Carole Bouquet, Arthur Dupont and Izia Higelin
César Award 2013 for Best Promising Actress- Izia Higelin
Worth seeing for the luminous Carole Bouquet (Feux Rouges, Unforgivable) who stars as Alice, a terminally ill mother to Louise (Izia Higelin).  Adapted from the novel by Justine Levy (daughter of media star and philosopher Bernard Henri Levy) and directed by her husband Patrick Mille, this is a thought-provoking film about an interesting family. Naturally, who else could play rock star Georges but Bob Geldof, the father of 20-something Louise, who has to deal with her mother's disease at the same time that she learns she is expecting a baby with boyfriend actor, Pablo, a bull-fighting enthusiast.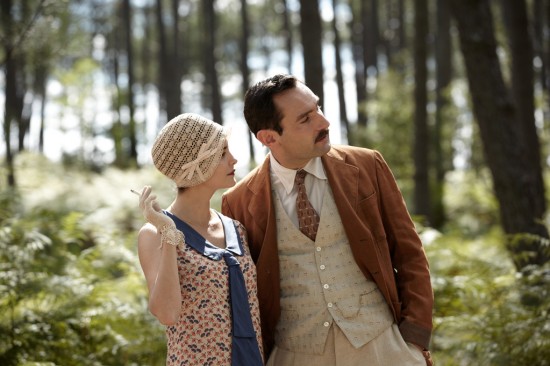 THERESE DESQUEROUX – Saturday May 11th May – 9:30 pm
Dir. Claude Miller | France 2012 | French with English subtitles | 110 mins | Cast: Audrey Tautou, Gilles Lellouche
Audrey Tautou gives a strong and spirited performance as Thérèse, a heroine from the same stable as Madame Bovary or Anna Karenina. Suffocated by her loveless marriage in 1920s France to a boorish landowner, she makes a fatal bid for freedom, in the late director Claude Miller's exquisite adaptation of the classic novel by François Mauriac, which closed the Cannes Film 2012.
(ALMOST) FAMOUS
UN PRINCE (PRESQUE) CHARMANT (2013)  UK Premiere – Brunch screening – Sunday 12th May – 12 pm Brunch & 12:30 Film
Dir. Philippe Lellouche | Writers: Philippe Lellouche and Luc Besson | France 2013 | French with English subtitles | 88 mins | Cast: Vincent Perez, Vahina Giocante, Jacques Weber
Jean-Marc's road trip to the south of France for his only daughter's wedding is threatened by a pressing business deal and then a general strike. But when the beautiful Marie asks for a ride, Jean-Marc's life is turned upside down.
WHAT THE DAY OWES THE NIGHT (Ce que le jour doit à la nuit) – UK Premiere – Sunday 12th May – Tricycle – 3:30 pm
Dir. Alexandre Arcady | France 2012 | French with English subtitles | 159 mins | Cast; Nora Arzeneder, Fu'ad Ait Aattou, Anne Parillaud
An epic tale of impossible love by the leading Jewish Algerian director Alexandre Arcady. Set amid the simmering tensions of French-Algerian relations between the 1940s and 1960s. Nine year-old Younes builds up a special relationship with the beautiful Emilie. Only later does he learn, when they meet again as adults, that a tragic error has changed his life forever.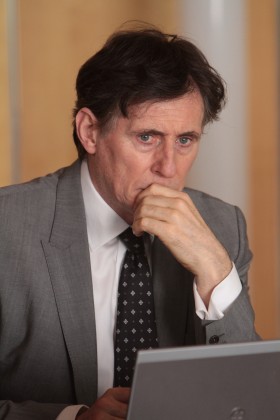 CAPITAL – LE CAPITAL – Le Long Weekend Gala – Sunday 12th May – Tricycle – 6:45 Reception & 7:30 pm Film – Q&A with film director Costa-Gavras
Dir. Costa-Gavras | France 2012 | French with English subtitles | 114 mins | Cast: Gad Elmaleh, Gabriel Byrne, Natacha Regnier
San Sebastian2012 Nomination for Best Feature
Winner of the Solidarity Award at the 2012 San Sebastian Film Festival and directed by the Oscar-winning French/Greek director Costa Gavras (Missing, Music Box, Z), Capital is a thoroughly entertaining spoof melodrama set in the contemporary world of high finance, although actor Gad Elmaleh is miscast in the lead of here. When appointed as head of a French bank, Marc Tourneuil's ruthless ambition becomes apparent as he stops at nothing to keep his newly acquired position.
LE LONG WEEKEND – make the most of it while you can!