Dir: Paul Verhoeven, Wri: Joe Eszterhas | Cast: Sharon Stone, Michael Douglas, George Dzundza, Jeanne Tripplehorn, Leilani Sarelle | US Thriller, 127′
A lush and stylish Neo noir thriller capturing an era of permissiveness and danger its sultry assured heroine remaining mysteriously foxy until the final reveal, the taut and twisty narrative overpowered by the cinematic allure. Basic Instinct has a potent whiff of sex and seduction about it, and that's what sealed in the public imagination.
San Francisco seemed the right setting, more alluring that LA and laid back than New York, Jerry Goldsmith languorous score striking just the right mood for love, and murder. Sharon Stone at the height of her powers, the perfect choice to play Joe Eszterhas' liberated woman (the script garnering him a $3 million pay check), attractive, sexually voracious, Mustang driving and smart, with just a hint of vulnerability setting the detectives against each other in their bid to prove her guilty of a crime. But one of them falls prey to her charms. And the thrill of the chase is his undoing. To be fair, he's ripe for exploitation by this femme fatale.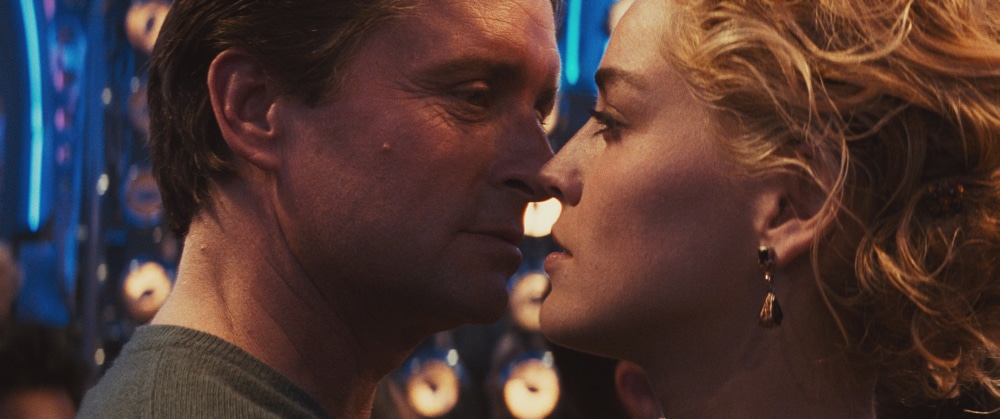 Michael Douglas was also at the top of his game having won an Oscar and a Golden Globe for Oliver's Stones' Wall Street. As detective Nick "Shooter" Curran, Stone's Tramell whips him up into a frenzy, his addictive personality unleashed into a toxic brew of indignation and lust. So his ditches his on off girlfriend/mentor (Tripplehorn): "We went to bed ten maybe fifteen times – it wasn't memorable enough to call a relationship".
The film walks a fine line between revelation and enigma, giving us just enough to draw us further into the murder mystery, never revealing the truth in a finale that will remain ambiguous. MT
ON 4K UHD COLLECTOR'S EDITION STEELBOOK, BLU-RAY DVD and DIGITAL JUNE 14, 2021