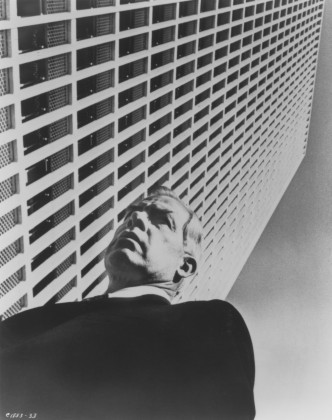 Director: John Boorman
Cast: Angie Dickinson, Lee Marvin, Keenan Wynn, Carroll O'Connor, John Vernon.
92min    US   Thriller
John Boorman's 1967 Hollywood debut Point Blank was quite exhilarating even by American standards even though the 50-year-old-thriller does now feel quite dated and very sixties: It's always the soundtrack that gives it away but Johnny Mandel's original music was highly innovative for the time.
The coordinated 'futuristic' interiors by Oscar-winner Henry Grace (North by Northwest and The Man From U.N.C.L.E) and Philip Lathrop's strikingly modern visuals of LA cityscapes must have been quite exciting for European audiences of the time. A prolific cinematographer, Lathrop also worked on sixties titles The Pink Panther and They Shoot Horse Don't They?
Then there's Angie Dickinson's mini-skirts and geometric hairstyle by Brit, Sydney Guilaroff, credited with making Lucille Ball a redhead and giving Claudette Colbert her bangs; and that tell-tale frosted lipstick, not to mention the eye-liner that was all the rage back then and screamed "Mary Quant" and "Courreges": all high-profile icons of the era back in the UK and Europe.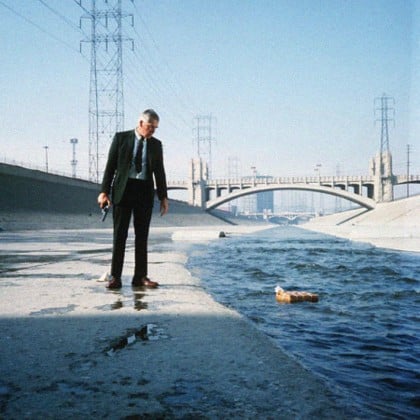 Using a dream-like fractured narrative Point Blank centres on Lee Marvin's Walker, who has been stitched up by his partner Reese (John Vernon) during a heist and then left for dead in Alcatraz prison off the coast of the San Francisco Bay. He pursues his partner, aided and abetted by a strongly sensual Angie Dickinson as his sister-in-law, and the strange figure of Yost (Keenan Wynn) in order to recover a sizeable amount of money from a syndicate of crims called "The Organisation". Sharply-scripted and intensely gripping, this is a real sixties classic and not to be missed.The Curzon Mayfair would be the perfect place to screen this movie with its 'iconic', futuristic interiors that have thankfully survived a refit up to now.  MT
POINT BLANK IS SCREENING AT THE BFI, SOUTHBANK FROM 29TH MARCH UNTIL 11TH APRIL 2013 AS PART OF A MAJOR JOHN BOORMAN RETROSPECTIVE.