Robert Redford's Sundance Film Festival brings a selection of films to London, screening at at PICTUREHOUSE CENTRAL from 30 MAY – 2 JUNE 2019. Here is a selection of the features and documentaries scheduled:
THE LAST TREE/ United Kingdom (Director/Screenwriter: Shola Amoo) – Femi is a British boy of Nigerian heritage who, after a happy childhood in rural Lincolnshire, moves to inner London to live with his mum. Struggling with the unfamiliar culture and values of his new environment, teenage Femi has to figure out which path to adulthood he wants to take CAST: Sam Adewunmi, Gbemisola Ikumelo, Denise Black, Tai Golding, Nicholas Pinnock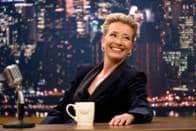 LATE NIGHT U.S.A. (Director: Nisha Ganatra, Screenwriter: Mindy Kaling) – Legendary late-night talk show host's world is turned upside down when she hires her only female staff writer. Originally intended to smooth over diversity concerns, her decision has unexpectedly hilarious consequences as the two women separated by culture and generation are united by their love of a biting punchline. Cast: Emma Thompson, Mindy Kaling, John Lithgow, Paul Walter Hauser, Reid Scott, Amy Ryan
THE NIGHTINGALE Australia (Director/Screenwriter: Jennifer Kent) – 1825. Clare, a young Irish convictwoman, chases a British officer through the Tasmanian wilderness, bent on revenge for a terrible act of violence he committed against her family. On the way she enlists the services of Aboriginal tracker Billy, who is marked by trauma from his own violence-filled past. Cast: Aisling Franciosi, Sam Claflin, Baykali Ganambarr, Damon Herriman, Harry Greenwood, Ewen Leslie
HAIL SATAN? U.S.A. (Director: Penny Lane) – A look at the intersection of religion and activism, tracing the rise of The Satanic Temple: only six years old and already one of the most controversial religious movements in American history. The Temple is calling for a Satanic revolution to save the nation's soul. But are they for real?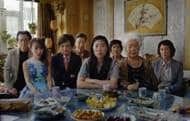 THE FAREWELL U.S.A., China (Director/Screenwriter: Lulu Wang) – A headstrong Chinese-American woman returns to China when her beloved grandmother is given a terminal diagnosis. Billi struggles with her family's decision to keep grandma in the dark about her own illness as they all stage an impromptu wedding to see grandma one last time.  CAST: Awkwafina, Tzi Ma, Diana Lin, Zhao Shuzhen, Lu Hong, Jiang Yongbo
THE DEATH OF DICK LONG U.S.A. (Director: Daniel Scheinert, Screenwriter: Billy Chew) – Dick died last night, and Zeke and Earl don't want anybody finding out how. That's too bad though, cause news travels fast in small-town Alabama. CAST: Michael Abbott Jr., Virginia Newcomb, Andre Hyland, Sarah Baker, Jess Weixler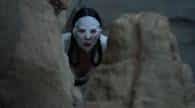 CORPORATE ANIMALS U.S.A. (Director: Patrick Brice, Screenwriter: Sam Bain) – Disaster strikes when the egotistical CEO of an edible cutlery company leads her long-suffering staff on a corporate team- building trip in New Mexico. Trapped underground, this mismatched and disgruntled group must pull together to survive. CAST: Demi Moore, Ed Helms, Jessica Williams, Karan Soni
ASK DR RUTH  U.S.A. (Director: Ryan White) – A documentary portrait chronicling the incredible life of Dr. Ruth Westheimer, a Holocaust survivor who became America's most famous sex therapist. As her 90th birthday approaches, Dr. Ruth revisits her painful past and her career at the forefront of the sexual revolution.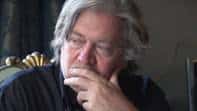 THE BRINK U.S.A. (Director: Alison Klayman) – Now unconstrained by an official White House post, Steve Bannon is free to peddle influence as a perceived kingmaker with a direct line to the President. As self-appointed leader of the "populist movement," he travels around the U.S. and the world spreading his hard-line anti-immigration message
Tickets on sale Tuesday 23 April; priority booking from Friday 19 April
Find out more at picturehouses.com/sundance