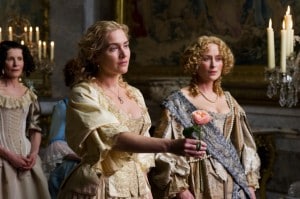 Looking further into this year's treasure trove of buzz-worthy titles, April 2015 is set to be a exciting month for indie film. Cannes is waiting in the wings and the Chelsea Flower Show is on its way. April also brings Alan Rickman's second feature, A LITTLE CHAOS, a romantic drama set in the gardens of Versailles' where famous landscape architect, André Le Nôtre, falls for the capable charms of Kate Winslet's, Madame de Barra.. Matthias Schoenaerts oozes a brooding sensuality as Le Nôtre, and even sings, despite being lashed by the tongue of his vituperative wife, a foxy Helen McCrory. 17 April 2015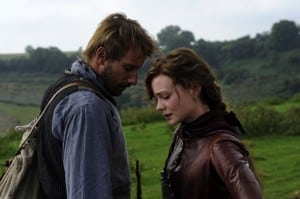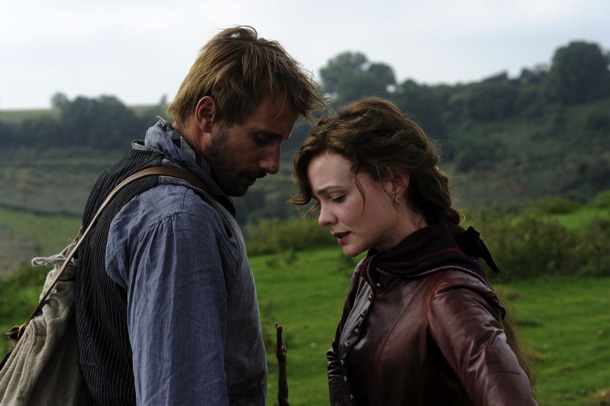 Hotly-anticipated by the arthouse crowd is FAR FROM THE MADDING CROWD. Carey Mulligan stars as Bathsheba Everdene in Thomas Vinterberg's version of Hardy's novel, breaking into song for the soundtrack and proving that acting is not her only skill. Joined by Matthias Schoenaerts in his second simmering male role of 2015,  he competes for her hand alongside Tom Sturridge and Michael Sheen. David Nicholls handles the Hardy's script. 1 May 2015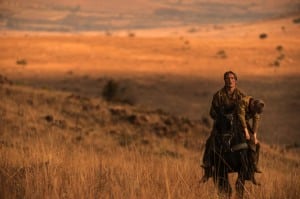 A burnished Danish Western with Mads Mikkelsen in the saddle and Eva Green as his love interest? Look no further than THE SALVATION. This simmering tale of xenophobia 1870s-style, sees outlaw Mads turn macho pride into full-blown anger when he reeks revenge on the outlaws who murder his family after arriving in the Midwest from his native Denmark. Out on 17 April 2015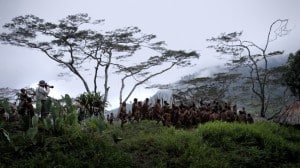 Juliano Salgado's brilliant biopic of his father, Sabastiao, starts as a harrowing and dramatic set of photographs from Africa and beyond and soon develops into a story with a heart-warming and inspiring conclusion, with touches of the late (and great) Michael Glawogger and Richard Attenborough thrown in. SALT OF THE EARTH will wow you with its warmth and concern for nature. Wim Wenders co-directs. 3 July 2015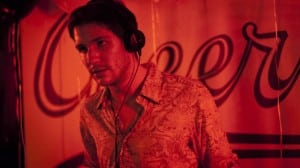 At only 33 years old, Mia Hansen-Love has already directed four features, a considerable achievement for a woman director in France. EDEN shares with her last two outings, a central character who does not know when to give up. Set in the world of 'French Garage', chronicling the years from the late eighties to the current day, EDEN is a spell-binding tour de force of music and emotion, brilliantly performed by a cast of Felix de Givry, Arsinée Khanjian and Greta Gerwig. 24 July 2015.
In the backstreets of an Iranian industrial blackspot, a skate-boarding vampire preys on men who disrespect local women. A GIRL WALKS HOME ALONE AT NIGHT is Ana Lily Amirpour's debut that won her the Gotham Independent Film Award for breakthrough director. A refreshing contrast to the ubiquitous theme of war in Middle-Eastern cinema, A GIRL.. is also a stylish departure from the current glut of teen vampire movies; making it a must-see for 2015. Crisp monochrome visuals and a beguiling, funky soundtrack lend a strangely retro feel. Out on 17th April 2015.
After the triumphant success of The Great Beauty that placed him in the firmament of indie directors, Paolo Sorentino again looks to the past in THE EARLY YEARS (La Giovanezza), his second English-language film. It focuses on the friendship of two creative forces, (a conductor and a film director played by Michael Caine and Paul Dano) who meet up on holiday in the Swiss Alps, where one receives a Royal invitation. With Luca Bigazzi behind the camera, this is set to be another visual masterpiece that will most likely grace the Red Carpet at this year's Cannes Film Festival. Also stars Harvey Keitel, Jane Fonda and Rachel Weisz.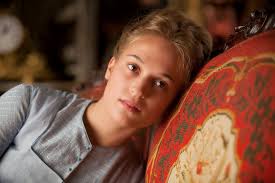 Based on the book by Deborah Moggach, Justin Chadwick's TULIP FEVER follows hotly on the heels of his previous film Mandela: Long Walk to Freedom. With a stellar cast of Christoph Waltz, Jack O'Connell, and Alicia Vikander and Dane DeHaan, this is set to be another fascinating historical drama. TULIP FEVER also has a rather rare quality: it is a film that not only matches the mood and atmosphere of the book, but creates its own emotional cosmos of big dreams, crashing down emotionally as well in financial terms.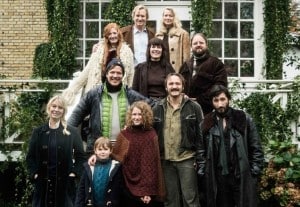 Set in Denmark and Sweden and c0-scripted by Tobias Lindholm (The Hunt, A Hijacking) Thomas Vinterberg's drama, THE COMMUNE (Kollektivet), was inspired by memories of his seventies childhood in Copenhagen. Denmark has always been a liberal country and in this 'no holds barred' account he pays tribute to that spirit of independence, exploring what happens when personal desires collide with the collective responsibility. Regular collaborators, Ulrich Thomsen and Trine Dyrholm star as academic couple at the centre of the story. On release in late 2015.
British indie THE GOOB founds its way from the England to Venice last summer where it premiered in the HORIZONS strand. Guy Myhill's enigmatic directorial debut evokes the open spaces of the Norfolk countryside veiled in golden summer. An unsettling coming of age story, it pits a young man's burgeoning sexuality against that of his mother's boorish boyfriend – an avid stock-car racing champion and local grower played by Sean Harris. Sienna Guillory and Liam Walpole also star. May 28th release.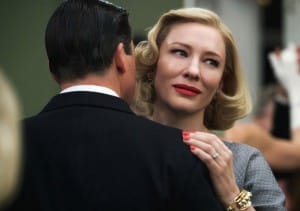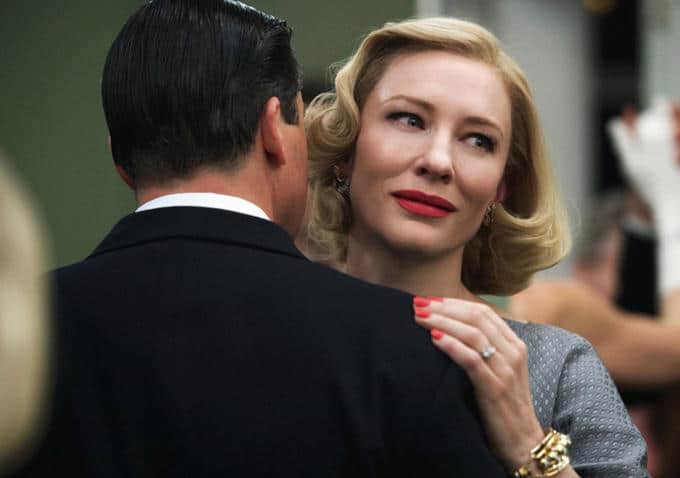 And last but not least: the film we've all been waiting for since Venice 2014 and looks as if it's now bound for the Riviera at Cannes 2015: CAROL – Todd Haynes' screen adaptation of Patricia Highsmith's lesbian-themed novel 'The Price of Salt', a fifties story of a New York shop-girl who falls for an older, married woman. With Cate Blanchett and Rooney Mara starring in the leads, this is set to be another glamorous arthouse treat, with the sinister twist in the tale of the previous Highsmith screen outings, The Talented Mr Ripley and The Two Faces of January. 
EXACT RELEASE DATES TO BE CONFIRMED