Born in London on 1 May 1917, Wendy Toye made her stage debut at the age of three when she appeared at the Royal Albert Hall as a member of a juvenile dance troupe. Her solo turn as part of the act brought her considerable publicity, and Toye began to perform in music halls and charity shows with many of the day's top stage stars. By the age of nine, she appeared at the Palladium in a ballet she had choreographed herself, entitled The Japanese Legend of the Rainbow. Toye was soon in much demand as a choreographer and was invited to perform with Serge Diaghilev's Ballet Russe, where she met the film-maker/artist Jean Cocteau.
In 1931, she made her first film appearance, appearing in Anthony Asquith's Dance Pretty Lady, but was more interested in the technical process of filmmaking than in acting. By 1942 she was arranging the dances for The Young Mr Pitt (where she was befriended by director Carol Reed, editor David Lean, cameraman Ronald Neame and actors Robert Morley and Richard Attenborough) and in 1946, she served as choreographer on Herbert Wilcox and Anna Neagle's Piccadilly Incident. During this period, Wendy's talents as a stage director meant she was in increasingly high demand.
On meeting the British producer George K. Arthur, Toye expressed interest in directing a short, The Stranger Left No Card (1953), for him. Made on a budget of £3,000, the film was a delightfully sinister parable which won the best short film award at The Cannes Film Festival and impressed Alexander Korda sufficiently for him to offer Toye a contract.
Toye directed the 'In the Picture' episode of Three Cases of Murder (co-d. David Eady, George More O'Ferrall, 1953), The Teckman Mystery (1954) and the domestic comedy, Raising A Riot (1955) for Korda until his sudden death in 1956 saw her contract shifted to Rank. There, she made All for Mary (1955) and the nautical comedy True as a Turtle (1957). Both films did well at the box office, but Toye had to wait until 1962 for her next film assignment, We Joined The Navy; another seagoing comedy. Toye's last theatrical film was a short entitled The King's Breakfast (1963), after which she turned to directing television drama, as well as continuing to be celebrated for her extensive work in the theatre.
Although Wendy Toye complained that Rank refused to support her desire to direct projects more ambitious than her comedies, she took pride in the fact that she never went over budget, and that her responsible example paved the way for other women to enter the field. She continued directing stage comedies until the mid 1990s, when she retired, with a lifetime of work in the theatre and film to her considerable credit.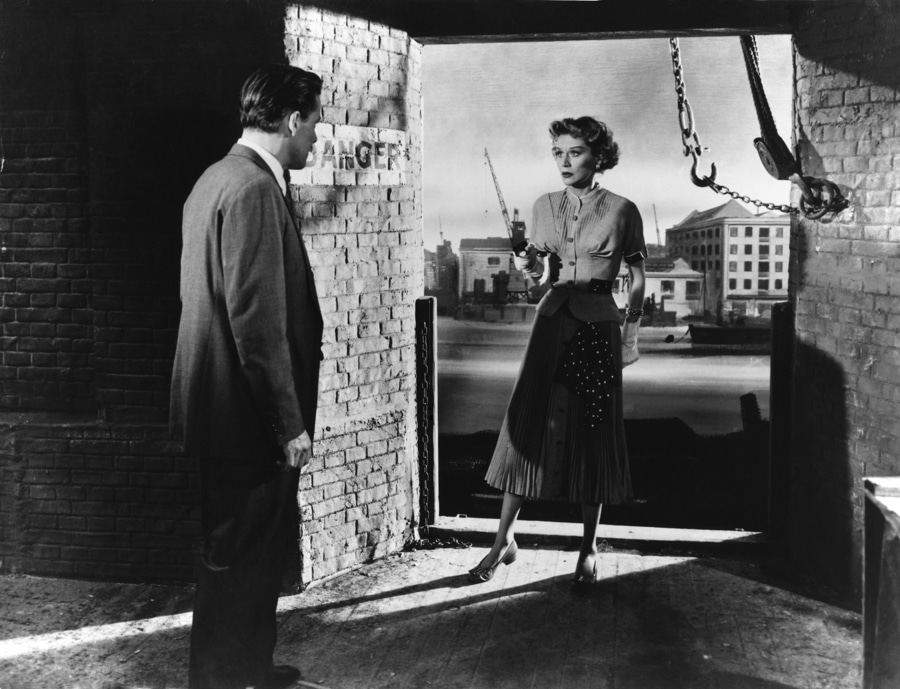 THE TECKMAN MYSTERY
Toye directs a thriller by Francis Durbridge that sees a writer fall in love with the sister of a pilot missing during during a test flight. Despite being superficially set against a backdrop of Cold War intrigue, nobody seems to be taking an ambling anecdote about a missing pilot terribly seriously. It might well have worked better as a B movie, still with the same supporting cast, of whom the most entertaining by far is Duncan Lamont as a sardonic detective involved in the case.@RichardChatten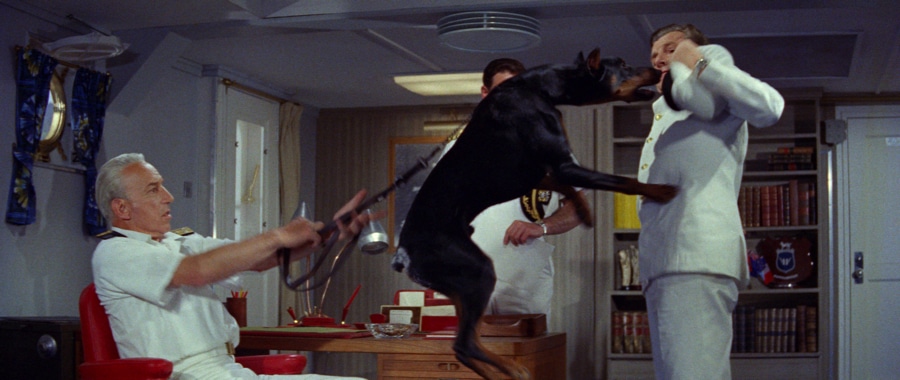 WE JOINED THE NAVY
It's not every day you see a film starring Kenneth More, Lloyd Nolan and Mischa Auer (the latter playing a double role)! Directed by a woman, scripted under a pseudonym by a blacklistee from a 1959 novel by John Winton that vouchsafed a few home truths about Naval Intelligence, set against the backdrop of a revolution abroad and released the month after the Cuban missile crisis.
It it all sounds fascinating on paper, but evidently wasn't considered any threat by the authorities since the makers were permitted the use of the Royal Naval College at Dartmouth and had the money to lavish upon widescreen & colour location work in Villefranche-sur-Mer. @RichardChatten
ON BLU-RAY & DIGITAL FOR THE FIRST TIME FROM NOVEMBER 21