ASIA HOUSE FILM FESTIVAL takes place from 22 February to 5 March showcasing the latest from Japan, China, Kazakhstan, Myanmar and Afghanistan. The highlight this year is STRANGER (Zhat), Kazakhstan's official submission for the Best Foreign Language Film at the 2016 Academy Awards. A beautifully shot outdoors epic set in 1930s Kazakhstan, the film charts one man's search for freedom set against the historical backdrop of the country's darkest years. Tursunov and the film's producer, Kanat Torebay, will host a Q&A session following the screening.
Other films to watch out for include the European premiere of Tursunov's latest film LITTLE BROTHER (Kenzhe). A sleek, contemporary hitman thriller that pictures the future of Kazakhstan through the eyes of two siblings. Tursunov will participate in a director Q&A after this screening.
Also of interest is the Chinese workplace drama FACTORY BOSS, an engrossing depiction of the 'Made in China' hallmark, delving deep into the country's manufacturing culture from the perspectives of the workers and the executive suite. The film's lead actor, Yao Anlian, won the Best Actor Award at the 2014 Montréal Film Festival.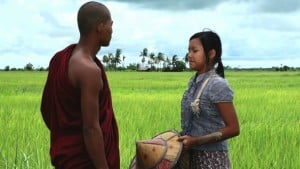 A last but not least, Japanese director Shunji Iwai's latest is the THE CASE OF HANA AND ALICE  (Regent Street Cinema on 27 February). A gently comedic prequel to Iwai's 2004 live-action film Hana and Alice, it's shot in an innovative anime style using real actors and sets. Other films to be screened include THE MONK (2011) , MINA WALKING (2015), 40 DAYS OF SILENCE (2014) and the documentary STATE OF PLAY (2013).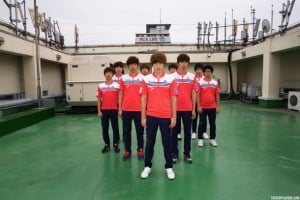 ASIA HOUSE FILM FESTIVAL | FOR THE FULL PROGRAMME