The 44th Rotterdam Film Festival had 13 premieres competing for the Hivos Tiger Awards. The winners are:
La Obra del Siglo
Videophilia (and other viral syndromes)
Vanishing Point
Nicolas Steiner's documentary ABOVE AND BELOW looks at the challenging lives of survivors in contemporary America and goes underground in Las Vegas where a couple inhabit a tunnel; to the Californian desert where a lonely guy survives the climate and to the flat landscape of Utah where a girl contemplates a mission to Mars. They may be far away but these characters all feel familiar.  Switzerland, Germany, 120 min.
Based on Indonesian legends, Ismail Basbeth's ANOTHER TRIP TO THE MOON is a weird and wondrous fantasy that sees a young daughter hiding from the clutches of her mother, deep in the forest. Indonesia, 80 min.
BRIGEND – full review 
And back in Wales, a mysterious cult of suicide has been prevalent over a 5-year period in Bridgend. 79 people, many of them teenagers, have taken their own lives without leaving any clue as to why. Danish director, Jeppe Rønde, explores this bizarre trend, hoping to shed light on this bizarre set of events. 2015, Denmark, 99 min.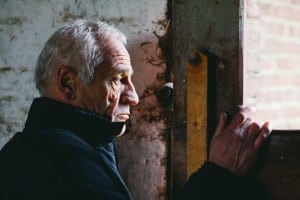 GLUCKAUF 
In the impoverished Dutch province of South Limburg, a powerful father-son drama plays out. Like many co-dependent relationships, this one appears to offer no escape. Johan Leysen and Ali Ben Horsting star in Remy van Heugten's drama  2015, Netherlands, 102 min.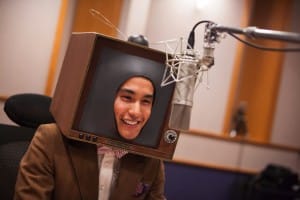 HARUKO'S PARANORMAL LABORATORY
Lisa Takeba directs this comedy from Japan that focuses on Haruko, a girl who prefers to cuddle up to her old-fashioned TV set. Lisa Takeba, 2015, Japan, 76 min.
Kyros Papavassiliou's drama focuses on a Greek man suffering from amnesia. He meets a former lover who tells him he is the famous poet, Kostas Karyotakis, who killed himself in 1928. Every year he returns.., 2015, Cyprus, Greece, Slovenia, 82 min.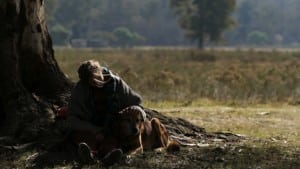 DOG LADY  (Mujer de los perros)
Co-director Llinás plays an intriguing and offbeat character in this existentialist fable about a woman who lives with a pack of dogs in the wilderness. Laura Citarella, Verónica Llinás, 2015, Argentina, 95 min. Definitely one to watch!
Another father and son drama unfolds, this time in an isolated part Norfolk (not a million miles from South Limburg) the narrative here surrounds a painful family saga. But who's right and who's wrong remains a mystery. Martin Radich, 2015, United Kingdom, 87 min.
THE WORK OF THE CENTURY (Obra del Siglo)
Carlos Quintela is a Cuban filmmaker who feature debut La Piscina has so far earned him several awards.  Here, drifting effortlessly between raw psychological realism and dreamy surrealism and loaded with unique Cuban archive footage, he explores the lives of three men. Carlos M. Quintela, 2015, Argentina, Cuba, Switzerland, Germany, 100 min.
We're hearing great reports about this sci-fi drama from Argentinian director Lukas Valenta Rinner. Threatened by the end of the world, a group of Buenos Aires residents receive lessons in survival at a resort in the marshy Tigre delta. Lukas Valenta Rinner, 2015, Argentina, Austria, Uruguay, 75 min.
At first sight, small towns are not so different from one another: identical shops and identical pleasures. In the big mountain country of Montana we meet Dawn, a middle-aged woman, who dreams of a great future while scraping a living in the daily grind. Someone from her past reappears to change things. Britni West, 2015, USA, 78 min.
A serious film about serious, complex issues (including a dramatic car crash), presented in a light, playful way. The film follows two very different men,
Jakrawal Nilthamrong, 2015, Thailand, 100 min.
Tickets »
VIDEOPHILIA (AND OTHER VITAL SYNDROMES)
Internet cafés and slackers, not-so-innocent schoolgirls and amateur porn using Google Glass, Mayans and the end of the world, acid trips and guinea pigs all feature in this comedy drama mystery from Peruvian filmmaker: Juan Daniel Fernández Molero, 2015, Peru, 103 min
ROTTERDAM INTERNATIONAL FILM FESTIVAL RUNS FROM 21 JANUARY – 1 FEBRUARY 2015