Director: Laurent Bouzereau    Music: Alexandre Desplat
Featuring:   Roman Polanski,    Andrew Braunsberg,
90mins  Documentary   ****    UK/Italy/Germany
Roman Polanski is possibly still the most controversial figure in the world of film. The mere mention of his name is apt to unleash a torrent of accusatorial abuse even from those who have little knowledge of his work or any interest in it. After the more sensational 2008 biopic Roman Polanski: Wanted and Desired, Laurent Bouzereau's watchable and well-put-together documentary is a far mellower affair: a portrait of 79 year-old-man who has suffered and succeeded more than many in his cinematic career and here looks back to accentuate the positive from his cosy armchair, or, as he puts it, the amplitude of his life from his own unique perspective.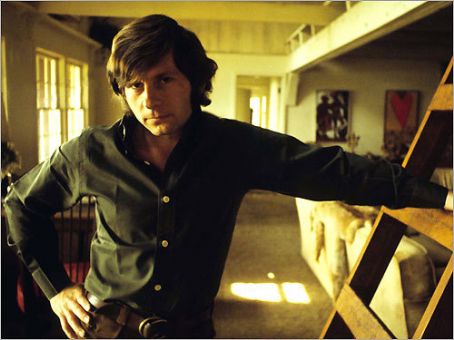 Bouzereau opts for an interview format accompanied by an original score from Alexandre Desplat, and graced by a melodious introduction from Polanski's friend and producer Andrew Braunsberg. It works well and has them relaxing in the comfortable surroundings of the Gstaad chalet where Polanski was detained after arrest at the Zurich Film Festival, bizarrely, while receiving a lifetime achievement award. They fall into a convivial conversational style reminiscing over Polanski's life from his birth in Paris in 1933, intercut with family photographs and archive footage of his childhood during the war years in Paris and Poland; sometimes indistinguishable, intriguingly, from that of The Pianist, his largely autobiographical work and the one closest to his heart.
Braunsberg is an easy-going almost fawning interviewer but, in his defence, one gets the impression that Polanski is a man who has a powerful affect on those around him with the ability to charm and seduce not only women but also men, into his way of thinking.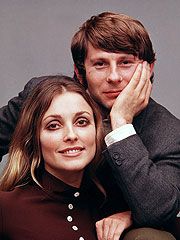 For cineastes and fans, what follows is a fascinating and engaging insight into the filmmaker's early career in Warsaw, Krakow and Lodz, showing how his experiences lead him into the world of acting and filmmaking in Poland and eventually to Hollywood to court controversy and commercial success.  Occasionally overcome by emotion, he interlaces the story of his private life with that of his struggle for professional acclaim; his love affairs with Sharon Tate and Emmanuelle Seigner; the mix-up surrounding the Manson murders and alludes to the Geimer affair giving a strong impression that closure has been reached for all concerned backed by archive footage of Geimer herself.
The skill of A Film Memoir is that it shows Polanski to be not only a man of considerable passion and allure but also the master storyteller that we see in his films, with the ability to  overcome adversity and focus on the positive. But there also a strong sense of enigma about the man. This is how he has chosen to present himself to the World but is it the real story? That is for you to decide.  MT
httpv://www.youtube.com/watch?v=a_w4KQ4Dc8M