Open City Documentary Festival is back this Autumn for the eighth year running with a dynamic new programme celebrating documentary and non-fiction filmmaking taking place  from the 4th – 9th September in a host of great venues across central London.
This year – through films, audio and immersive (VR/AR) projects, across screenings, special events, parties, panels, workshops and masterclasses – Open City Documentary Festival will be celebrating the art of non-fiction.
The Festival opens with the UK Premiere of Baronesa (2017, Brazil, 71'), directed by Juliana Antunes and in partnership with MUBI. Her astonishing debut follows friends Andreia and Leid as they navigate the perilous reality of daily life in the favelas of Belo Horizonte. At first glance, their days seem calm and untroubled, but the threat of violence is never far away and Andreia dreams of moving to the safer neighbourhood of nearby Baronesa. Antunes spent five years in Belo Horizonte, working with a non-professional cast, to create a work of rare intimacy and authenticity which—despite its simple structure—emerges as a complex, multilayered and moving portrait of contemporary life in the favelas. Baronesa announces an exciting new voice in Brazilian cinema.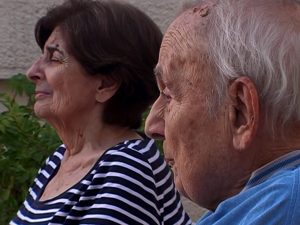 The Closing Night will be the UK Premiere of The Swing (2018, Lebanon, 74') directed by Cyril Aris. An assured, emotionally rich film about the lies a family tells to keep their patriarch happy and the unattended costs of their falsehood. After sixty years of marriage, Antoine and Vivi have lost their most beloved daughter; but no one has dared to tell the bedridden nonagenarian Antoine, lest his heart crack. A simple solution, though everyone else in this densely interconnected family has then to live the same lie, giving no expression to their grief. A deeply affecting, beautifully shot cinematic novella; like all the best stories The Swing is a simple tale, but one that never short-changes its viewers.
This year the festival hosts an outstanding Jury panel for each of its competitive Awards. For the Open City Award the following documentaries have been nominated: Baronesa, dir. Juliana Antunes (Brazil); Casanova Gene, dir. Luise Donschen (Germany); Flight of a Bullet, dir. Beata Bubenec (Russia); and The Swing, dir. Cyril Aris (Lebanon). The Jury will be chaired by esteemed director Sophie Fiennes (Grace Jones: Bloodlight, Bami), and features Beatrice Gibson, Nelly Ben Hayoun, May Adadol Ingawanij and Mehelli Modi.
For the Emerging International Filmmaker Award the following documentaries have been nominated: Angkar, dir. Neary Adeline Hay (France); Those Who Come, Will Hear, dir. Simon Plouffe (Canada); Home of the Resistance, dir. Ivan Ramljak (Croatia) and The Best Thing You Can Do With Your Life, dir. Zita Erffa (Germany, Mexico). The award will be Chaired by independent Dutch documentary programme cultural advisor and filmmaker Tessa Boerman (Zwart Belicht), Luciano Barisone, Cecile Emeke, Chiara Marañón and Tadhg O'Sullivan.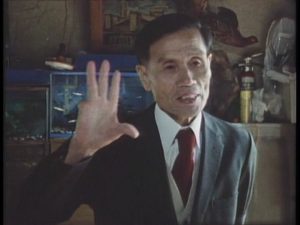 There will be two retrospectives in honour of non-fiction filmmaking: The innovative found footage documentarian Penny Lane and Japanese pioneer of 'action documentary', Kazuo Hara. Both filmmakers will be at the festival to present their work.
For the first time the festival has invited artists to present films that have informed their own practice, with special selections from DJ and producer Nabihah Iqbal and filmmaker Marc Isaacs as well as short films chosen by a number of the filmmakers with new work at the festival, screening before their own features.
The festival will also be hosting an Industry Bootcamp aimed at students and recent graduates. These sessions will be about preparing for the next steps in your career and getting ready to enter the industry. Each event is £5, or free with student accreditation.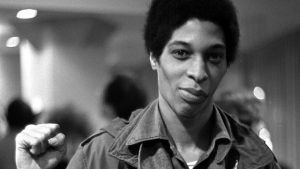 Open City Documentary Festival is looking forward to hosting a number of exciting festival parties this year including the Opening and Closing Night Receptions at the Regent Street Cinema as well as the Nabihah Iqbal after-party at the ICA, where the DJ, Producer & NTS Radio presenter presents an evening of music inspired by 1972 documentary Winter Soldier, featuring protest songs and music from the anti-war movement from 1950-1975. Other various festival parties will be listed in the festival programme.
OPEN CITY DOCUMENTARY FESTIVAL 4-9 SEPTEMBER 2018