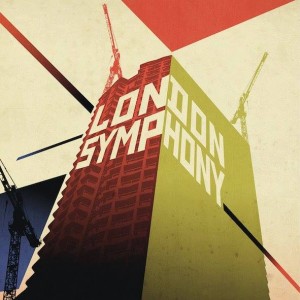 Dir: Alex Barrett | Writer: Rahim Moledina | Doc | UK | 72′
LONDON SYMPHONY is a lyrical and poetic monochrome portrait of the capital, unfurling along the lines of Dziga Vertov's 1929 triumph Man with a Movie Camera that pictured St Petersburg, the film also offers a contemporary twist on the popular 1920s 'city symphony' documentary genre or 'Stummfilm' that aimed to celebrate and offer insight into everyday urban life such as Walther Ruttmann's Berlin, Symphony of a Great City (1927) whose 90th anniversary the release commemorates.
Divided in four 'movements' and set to James McWilliams' specially composed score, the camera captures the frenetic tempo of a city 'at work' in the opening chapter: its train stations, water ways, boats and other transport moods are featured at length offering a rhythmic vigour to the narrative. Playful moments follow showcasing leisure pursuits – monopoly (indoors) and chess (outdoors). The second chapter is the most poetic as the camera ventures into the suburbs, rivers and waterways, where joggers and dogs enjoy the many parks, fields and woods. Pub life and cafe society is interrupted by a look at a busy Foodbank. Part three goes to the heart of spiritual London: synagogues, mosques and temples of all denominations are populated by active worshippers. Culture is expressed in the city's plethora of museums and galleries, before it returns to work with a glimpse of office life and computer networks. The final chapter deals with transport systems in the metropolis, featuring the many bridges across the Thames. Buses and cyclists hurry homeward, before the rain starts: no London film can be complete without the occasional heavy downpour. London Symphony ends on a light-hearted note with a visit to the theatres and cinemas. Then we say goodnight with the hypnotic crisscrossing of overground tubes through the night.
In his second feature, Alex Barrett and his scripter Rahim Moledina have successfully captured the heart, soul and spirit of a very culturally and ethnically inclusive capital city – with its many seemingly contradictive moods – through the changing tempo that punctuates a vibrant place of work and play. Romance and office life may collide, but there is always room for uniqueness and solitude in a city that still has space for (nearly) everyone. A contemplative documentary about city life with floating, luminous images and a welcome addition to the genre.
LONDON SYMPHONY will be screened with a live orchestra at The Barbican Centre (3rd Sept), the Brutalist Alexandra & Ainsworth Housing Estate. (17th Sept) and the Shree Ganapathy Hindu Temple (October 28th). The music by James McWilliam – who is now in the process of composing for the forthcoming film Close staring Noomi Rapace – will be performed by the Covent Garden Sinfonia.
LONDON SYMPHONY -tour details and ticket booking links here: London, tour over 30 venues throughout the UK. http://www.londonsymphfilm.com/tour.htm.