The LOCO London Comedy Film Festival returns this January for the third year with its biggest ever line-up over a long weekend (23 – 26 January) at venues across the capital (BFI Southbank, Hackney Picturehouse, Ritzy Picturehouse, Greenwich Picturehouse, Institut Français, the Lexi Cinema and more), in an attempt to inject humour in London in the most miserable week of the year.
Jamie Adams' independent British comedy Benny & Jolene headlines the festivities on 24 January, BFI Southbank. The screening will be followed by a Q&A with director Jamie Adams, producer Jon Rennie and lead actress, Charlotte Ritchie. Venice breakout hit and the second film of the night is Lukas Moodyson's We Are The Best, sees three Swedish teenagers form a punk band.
LOCO proves that sometimes language is no barrier to laughter as in Les Coquillettes (23 January), that contrasts three friends' accounts of their romantic adventures at the Locarno Film Festival, with flashbacks to what actually happens when Sophie pursues her film star crush. Writer/director/star Sophie Letourneur, who is being hailed as the French Lena Dunham for her funny, refreshingly frank comedy, will make her first appearance in the UK at the festival. Another UK premiere is Matterhorn (26 January), which won the Audience Award at the Rotterdam Film Festival and the Audience Award and Best Film at the Moscow Film Festival, a deliciously deadpan Dutch tragi-comedy that follows two men and a dream to climb the Matterhorn.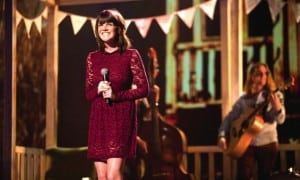 SATIRE
This year LOCO will be celebrating satirical comedy, with Satire Day, a full day of discussions, screenings and live performances (Saturday 25 January, BFI Southbank) and a 50th Anniversary screening of Stanley Kubrick's Dr. Strangelove or: How I Learned to Stop Worrying and Love the Bomb (25 January, BFI Southbank) with special guests including Kubrick's friend and producer Jan Harlan. Other satirical screenings include: Trafic (26 January, Institut Français), the classic 1971 Jacques Tati French-Italian comedy; Doomsdays (23 January, BFI Southbank), a Kickstarter-funded pre-apocalyptical comedy that has been described as "Michael Haneke meets Wes Anderson"; Life of Brian (23 January, The Lexi Cinema); and The Infidel introduced by its writer, David Baddiel (26 January, Hackney Picturehouse).
LOCO RUNS FROM 23-26 JANUARY 2014