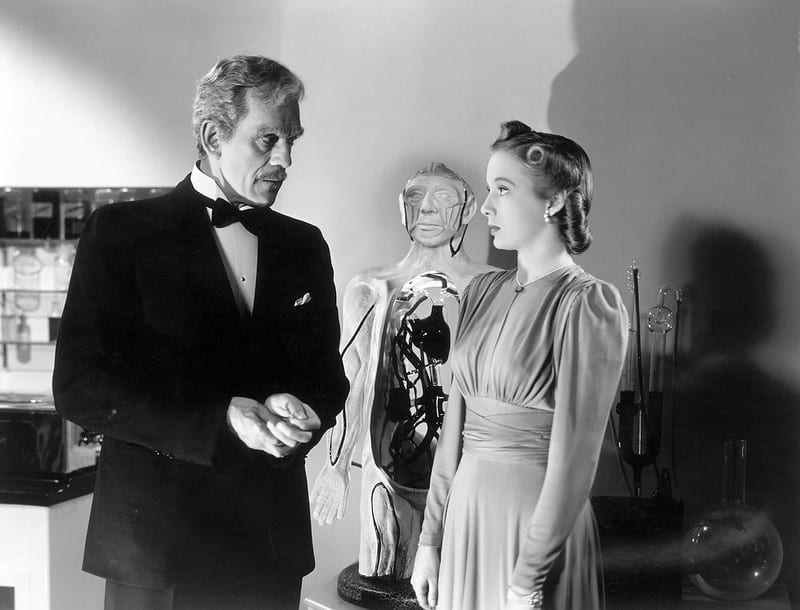 Boris Karloff was born in London as William Henry Pratt on 23 November 1887. His parents shared Indian ancestry and his mother's maternal aunt was Anna Leonowens whose writings inspired The King and I musical. Pratt was tall and well built but suffered from a lisp which adds a rasp to his deep, melodious voice. The youngest of nine children, he was privately educated at Uppingham and went up to King's College, London with a view to joining the Foreign Office, but eventually ended up travelling to Canada where he fell into acting adopting his stage name of Boris Karloff. He would marry six times, clearly his big break in Frankenstein in 1931 at the age of 45 didn't put women off.
As one of the legends horror cinema he made six horror films during his time at Columbia, three with Nick Grinde, one with Robert Dymtryk and a final comedy spoof, joining forces with Peter Lorre: The Boogie Man Will Get You directed by Lew Landers.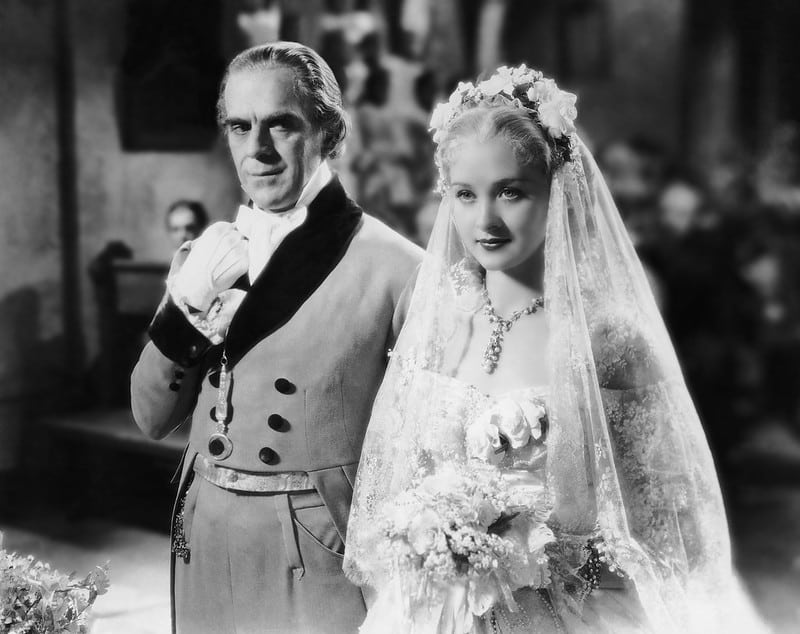 The Black Room (1935)
Writing for The Spectator in 1935, Graham Greene described Roy William Neil's thriller as "absurd and exciting", and "wildly artificial." praising both the acting of Karloff and the direction of Neill, and noting that Karloff had been given a long speaking part and "allowed to act at last", and that Neill had "caught the genuine Gothic note" in a manner that displayed more historical sense than any of Alexander Korda's films.
In the early 19th century twins are born to the DeBerghman family who rule a Czech province from their majestic medieval castle, bizarrely located in the Tyrol and designed by Stephen Goosson (Columbia art director who won an Oscar for Lost Horizon). A curse on the family states that the birth of twin boys will destroy the dynasty forever, the younger will murder the elder one in the infamous Black Room, betrayed by the family dog.
Made for Columbia Pictures at the height of his career, an eloquent Karloff has  fun here fleshing out the characters of the gallantly endearing gentleman Anton and his arrantly fiendish older brother Baron Gregor (who women both fear and detest). Magically captured in Allen G Siegler's luminous black and white camerawork, it's fascinating to see Karloff getting his teeth into a fully formed, non horror role. The pet mastiff Tor is terrific in support.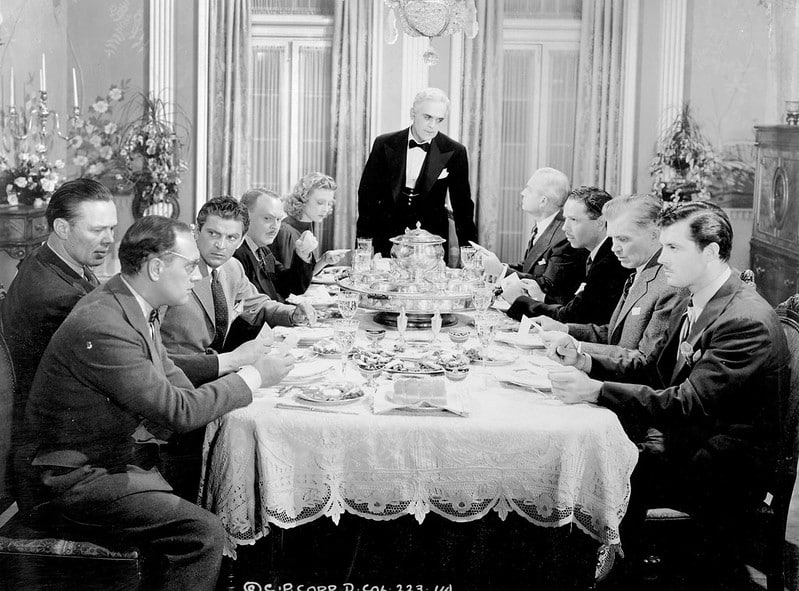 The Man They Could Not Hang (1939)
Columbia's prescient sci-fi themed riff on the Old Dark House theme sees Karloff directed by Nick Grinde in the first (and arguably most intelligent) of his 'mad scientist' roles as Dr. Henryk Savaard a kindly and convincing psychopath bringing the dead back to life through the use of an artificial heart, twenty five years before reality. But when his healthy patient dies in a 'failsafe' experiment Savaard is tried in a pithy courtroom procedural ("I offered you Life, but you gave me Death") and condemned to swing. Using the doc's same methods his assistant, Lang (Byron Foulger), revives him, but Savaard is bitter for revenge.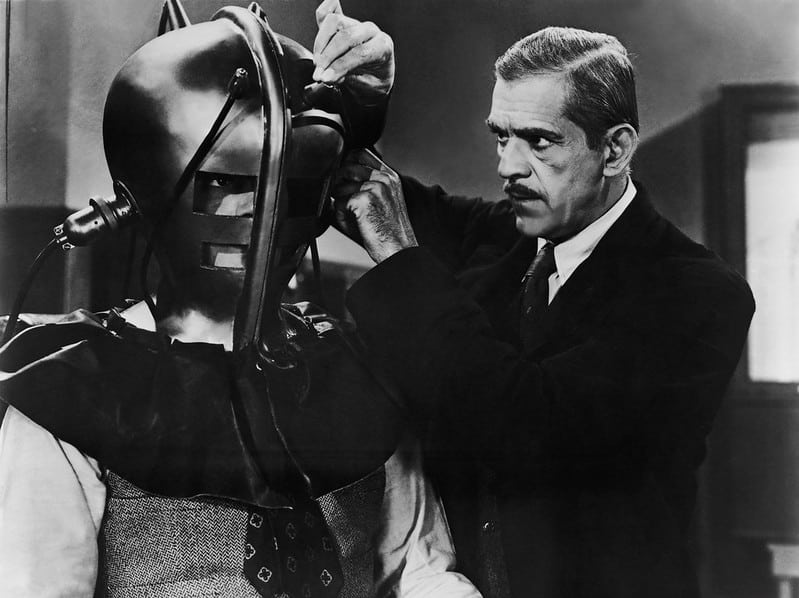 The Devil Commands (1941)
Karloff really brings out the humanity of a bereaved husband mourning his beloved wife in Edward Dmytryk's Gothic horror outing based on William Sloane's novel The Edge of Running Water. It's a convincing beast from the 'mad doctor' stable that explores the afterlife where science meets the surreal in a sorrowful romantic love story stylishly captured by Allen G Siegler's spooky shadowplay making Karloff look raffishly sexy.
Nick Grinde collaborated with Karloff in two other 'mad scientist' films: The Man with Nine Lives (1940) and Before I Hang (1940). MT
NOW ON BLU-RAY EUREKA CLASSICS | 3 May 2021