Alexandra's Dean biopic: BOMBSHELL: THE HEDY LAMARR STORY looks back over the outstanding career of a Hollywood star with intellect as well as high octane chutzpah.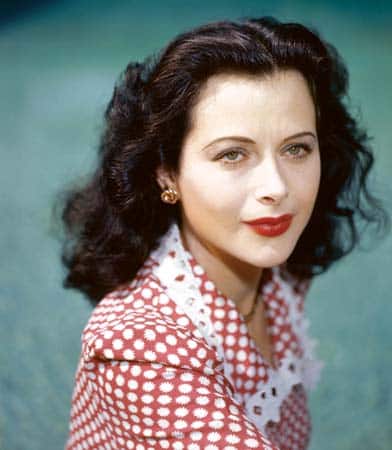 Far more people are likely today to heard of Hedy Lamarr (1914-2000) than to have ever actually seen any of her movies. Already notorious for skinny-dipping and simulating orgasm in the Czech independent film Extase (1933), she remained popular tabloid fodder for the rest of her life, and in the thirties & forties was by common consent considered the most beautiful woman in the world.
Although her film career was over by the end of the fifties, her name has remained stubbornly familiar down the years; and 1966 in particular proved a busy year for her for all the wrong reasons. In January of that year she was arrested for shoplifting in Los Angeles – which served as the basis for a film by Andy Warhol that year called Hedy, with Mario Montez in the title role – and she then unsuccessfully sued to attempt to prevent the publication of a lurid ghost-written autobiography, Ecstasy and Me: My Life as a Woman, condemning it as "fictional, false, vulgar, scandalous, libelous and obscene.".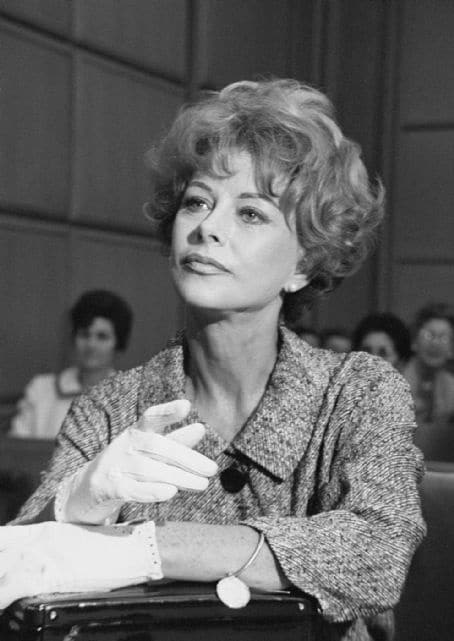 During the seventies her name remained well enough remembered for the villain in Mel Brooks' Blazing Saddles (1974) to be named "Hedley Lamarr"; although that she was not amused is indicated by a $10 million lawsuit she filed against Warner Bros (who eventully settled out of court). Still more recently, Anne Hathaway studied Ms Lamarr's films as preparation for her role as Catwoman in The Dark Knight Rises (2012).
In 1997 came a revelation more remarkable than anything contained in
Ecstasy and Me
that with the avant-garde composer George Antheil she had developed a "frequency hopping" radio guidance system for torpedoes that they patented – she using
her married name Hedy Kiesler Markey
– on 11 August 1942. (When told that their idea had finally received public acknowledgement, the 82 year-old Lamarr barked "Well, it's about time!")
As an actress, Lamarr herself described herself as "a cross between Judy Garland and Greta Garbo". By her own admission she had the reputation in Hollywood of being "difficult", and her films were in the main a rum bunch – including the handful she produced herself – not helped by the fact that she turned down
Casablanca
and
Gaslight
. But in the past decade she has received the accolade accorded to few of her Hollywood contemporaries: two biographies, and now a feature-length documentary entitled
Bombshell: The Hedy Lamarr Story
(one of whose executive producers is Susan Sarandon).
Bombshell predictably doesn't actually concern itself too much with her movies; so here are five that she made that are still worth a look: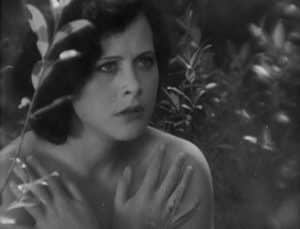 Extase
(Gustav
Machatý,
1933). Largely shot silent with a synchronised music track,
Extase
can still be appreciated on its own terms as a fanciful continental art movie by the interesting Gustav
Machatý (
and can be enjoyed on YouTube). Shortly after making it, it's 18 year-old star Hedwig Kiesler married a millionaire munitions manufacturer named Fritz Mandl who unsuccessfully attempted to buy up all the copies, but fortunately failed, and the film opened in New York in 1937; the same year she divorced Mandl and was signed up by MGM, who changed her name to Hedy Lamarr and excitedly promoted her as "the new Garbo".
Algiers (John Cromwell, 1938). She started in Hollywood at the top co-starring with Charles Boyer in this lavish remake of Pepe le Moko (1936), which had starred Jean Gabin and Mireille Balin. It was both a critical and financial hit, and inspired the cartoon character Pepé le Pew; but unfortunately presently exists only in dreadful public domain prints, so few people today have actually seen it and the French original is more familiar today than the remake.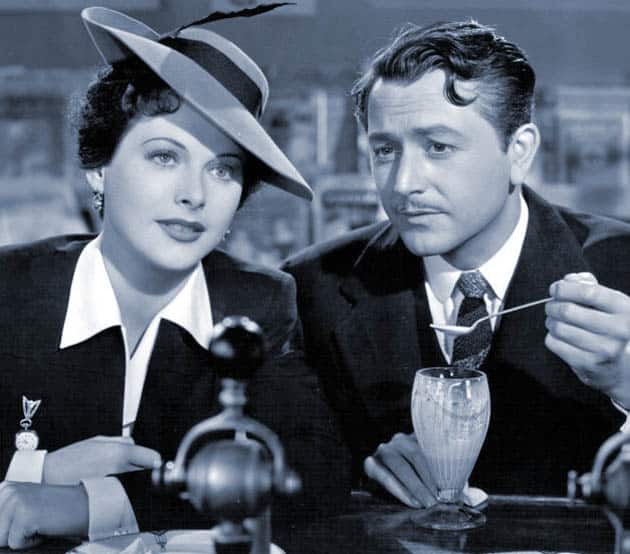 H.M.Pulham Esq. (King Vidor, 1941). As forgotten today as most of Lamarr's other films – and ignored by Bombshell –  this adult, well-acted adaptation of John P. Marquand's novel was the second of two films she made with the great King Vidor, and is probably her best. Both she and Robert Young in the title role give excellent performances, and the film deserves to be much better known.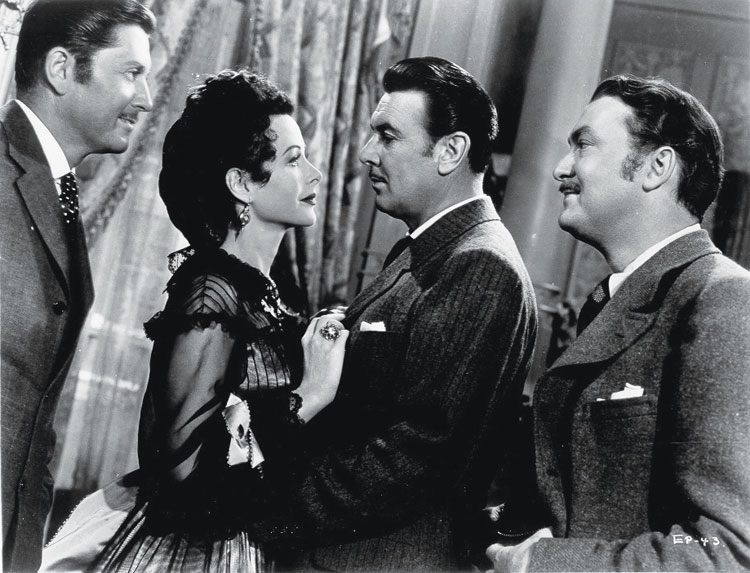 Experiment Perilous (Jacques Tourneur, 1944). A gaslit Victorian melodrama set in London in 1903 containing her own personal favourite of her own performances, as a mysterious beauty being plotted against by her scheming and manipulative husband, played by Paul Lukas.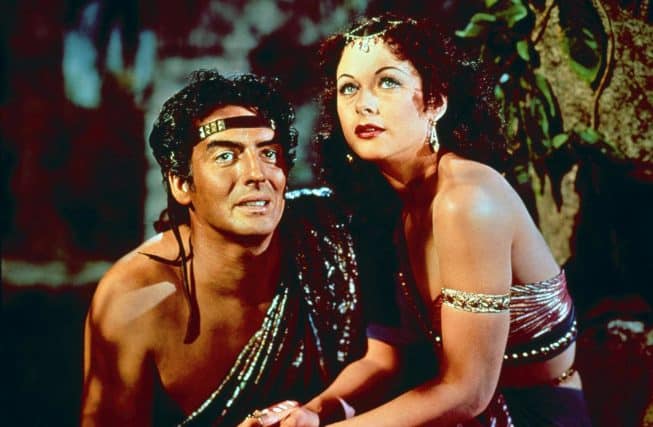 Samson and Delilah (Cecil B. DeMille, 1949). Hedy's first film in Technicolor is a glorious piece of kitsch in which Angela Lansbury – who was 12 years her junior – plays her elder sister. The film is probably best remembered today for Groucho Marx's response to DeMille at the premiere that "No picture can hold my interest where the leading man's tits are bigger than the leading lady's!". But it was the top-grossing film of 1950. RICHARD CHATTEN
BOMBSHELL is now on PRIME VIDEO