The ARTEKino Festival is an innovative online film festival presented by ARTE.tv and Festival Scope aimed at movie goers from all over Europe. The festival strives to celebrate and promote European films from new filmmakers to larger audiences in less accessible countries.
This year the ARTEKino Selection is also available free at ARTE.tv. Each month a new film is featured representing the richness and diversity of European cinema.
In July, the ARTEKino Selection features Claire Denis's 2008 film 35 Shots of Rum, currently streaming onARTE.tv. For August, Tereza Nvotová's powerful debut feature Filthy, explores hard-hitting issues of rape, trauma and secondary victimisation. In September ARTEKino presents the potent real-world feminist fable Sibel featuring a mesmerising performance by Damla Sönmez.
The ARTEKino Selection – August 
FILTHY
Slovakia, 2017
Director: Tereza Nvotová
Available at ARTE.tv from 1 August to 31 August
Seventeen-year-old Lena's carefree world comes crashing down when she is raped at home by her maths teacher. The attacker calmly walks away, but Lena ends up in a psychiatric hospital. But even there she can't bring herself to tell anyone what happened to her, since it doesn't appear the staff are prepared to combat secondary victimisation. Tereza Nvotová offers up a drama which clearly demonstrates that rape only marks the beginning of a series of distressing experiences and brings to light an often-marginalised problem exacerbated by inadequate professional help. The oppressive subject matter acquires form as an assured study of the main character and of those around her, their contours nuanced by Marek Dvořák's camerawork and by Dominika Morávková, whose Lena comes to realise that only she can find the strength that lies within her.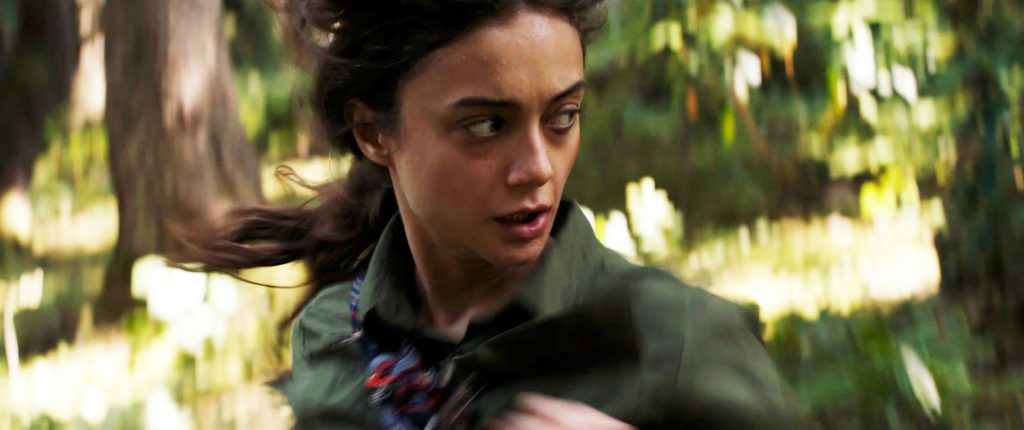 The ARTEKino Selection – September
Turkey, 2018
Directors: Çagla Zencirci & Guillaume Giovanetti
Available at ARTE.tv from 1 September to 30 September
25-year-old Sibel lives with her father and sister in a secluded village in the mountains of Turkey's Black Sea region. Sibel is a mute, but she communicates by using the ancestral whistled language of the area. Rejected by her fellow villagers, she relentlessly hunts down a wolf that is said to be prowling in the neighbouring forest, sparking off fears and fantasies among the village women. There she crosses path with a fugitive. Injured, threatening and vulnerable, he is the first one to take a fresh look at her.
Watch free of charge, on ARTE.tv, via the ARTE mobile app and the Smart TV app  @ARTEen