Fans of Nordic cinema will be excited to hear that the festival returns this winter with a vibrant array of films from Sweden, Norway, Finland, Denmark and Iceland.  Opening in London and taking the film highlights further afield: a music strand will also feature in this year's celebrations in the shape of the seminal Icelandic band Sigur Ros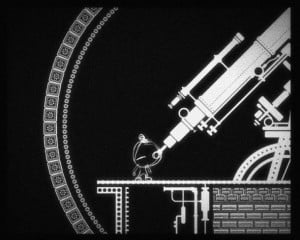 .
The festival kicks off on 25 November with the UK premiere screening of short noir animation series ODBOY & ERORDOG SUITE (Marcus Fjellström, Sweden/Germany 2013) with live soundtrack performed by Swedish quartet, The Pearls Before Swine Experience. This 22-minute piece, screened/performed earlier this year at International Film Festival Rotterdam, presents the eerie twilight escapades of a boy and his dog: inspired by nightmares, retro computer games and a pet dog.
Icelandic director Baltasar Kormakur has been prominent in the London film scene this summer with his docudrama THE DEEP and crime caper 2 GUNS.  The festival offers a chance to see his debut feature 101 REYKJAVIK, a romcom starring Spanish actress Victoria Abril.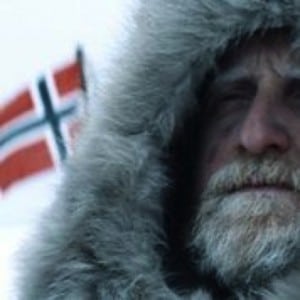 Finnish films are always quirky and fascinating CONCRETE NIGHT is no different. It's the latest outing from Finnish maverick director: Pirjo Honkasalo. Set in the backstreets of Helsinki, it  follows two brothers in the 24 hours before the eldest goes into prison.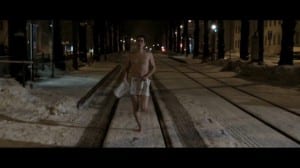 In the doc strand, another Finnish director Petri Luukkainen will be in town to talk about MY STUFF, a documentary comedy that examines our attachment to possessions and asks the question: what do we really need in life?.  Also on the documentary front, Mia Engberg's BELLEVILLE BABY, a meta-textual memoir that examines the director's relationship with her ex through visuals, photos and feelings evoked by their past conversations heard in voice-over.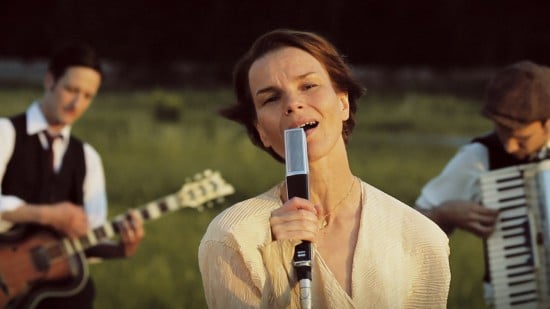 Mika Ronkainen's is attending to talk about his road-doc: FINNISH BLOOD, SWEDISH HEART that looks at the unresolved issues of a Finnish father and son forced to grow up in Sweden, before returning to their homeland.
From Norway, NORTH OF THE SUN and THE DEVIL'S BALLROOM  looks at the harsh beauty of life in the magnetic North.
The festival closes with the premiere of Kaspar Munk's YOU & ME FOREVER, a drama focusing on teenage angst from a female perspective exploring sensitive issues of nascent sexuality, vulnerability and idolisation at this very formative stage in a girl's life. MT
THE PROGRAMME IN DETAIL
London: 25 November - 4 December 2013
Opening Gala: Odboy & Erordog Suite + live soundtrack performance
+ opening gala party

Republic of Fritz HansenTM

Finnish Blood, Swedish Heart + Q&A

Sigur Rós double bill: Inni Valtari Mystery Film Experiment

Directors' Talk: Finnish Docs

Republic of Fritz HansenTM

North of the Sun + The Devil's Ballroom

Closing Gala: You & Me Forever + Q&A
Edinburgh: 6 – 11 December 2013
| | | | |
| --- | --- | --- | --- |
| | | | |
| | | | |
| | | | |
| | | | |
| | | Finnish Blood, Swedish Heart | |
| | | | |
Glasgow: 8 December 2013 – 2 January 2014
| | | | |
| --- | --- | --- | --- |
| | | | |
| | | Finnish Blood, Swedish Heart | |
| | | | |
| | | | |
| | | | |
| | | | |
| | | | |