Dir: Brian G Hutton | Wri: Edna O'Brian | Cast: Elizabeth Taylor, Michael Caine, Susannah York, Margaret Leighton | US Drama 110′
For anyone who ever hankered to see what a collaboration between the novelist Edna O'Brien and the director of Where Eagles Dare would have looked like, look no further! After two war movies in a row, Brian G. Hutton obviously felt the need to try his hand at something a bit more dangerous; and Elizabeth Taylor in all her big-haired, loud-mouthed and even more loudly dressed glory dominates this delirious spectacle in a way rarely seen since the heyday of Bette Davis.
Taylor and Caine give their all as a self-absorbed pair who make George & Martha from 'Virginia Woolf' look like The Brady Bunch. In reality Caine would probably have abandoned or murdered Taylor long ago; but she's entertaining to watch and listen to – at least for the duration of the movie – and shows a delightful flair for mimicry mocking some of her co-stars. (spoiler coming up: I thought she jumped the shark, however, with her suicide attempt.)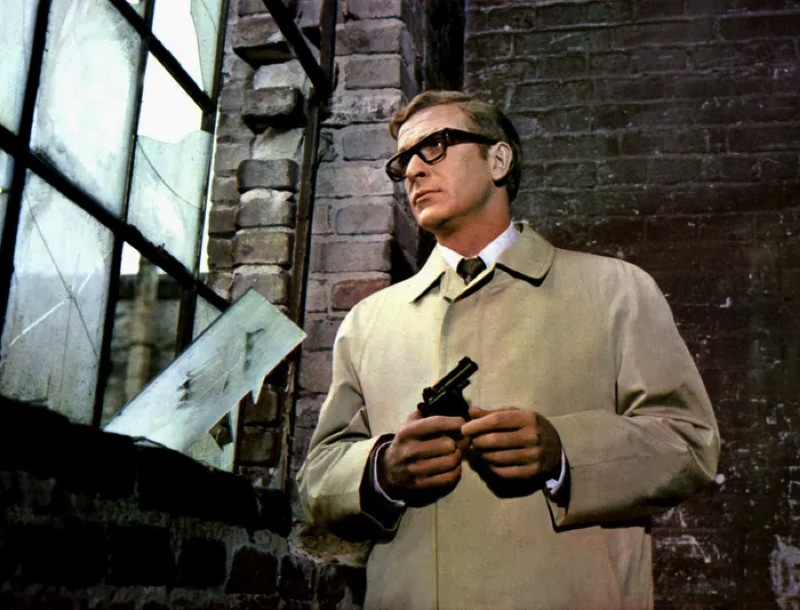 Susannah York understandably seems more than a little overwhelmed by the madhouse she's wandered into. A few spoilsports have already revealed the twist at the end of this tale. As a bloke I was as surprised and delighted as I was relieved that a woman wrote it; so it absolved me of feeling guilty at being served up with one of my favourite male fantasies about two women.
Whatever happened to these three after the closing credits is anybody's guess; but the audience I watched it with at the Barbican tonight laughed appreciatively all the way through and gave it an enthusiastic round of applause as the lights went up. @Richard Chatten.
AVAILABLE ON AMAZON