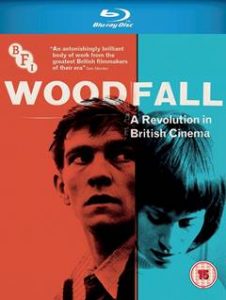 Woodfall Film Productions was founded in 1958 by English director Tony Richardson (1928-1991), the American producer Harry Saltzman (later of James Bond fame) and the English author and playwright John Osborne, whose play Look back in Anger was filmed by Richardson in 1959 as the opus number of the company that championed the British New Wave. So it's only fitting that Richardson should finish the circle in 1984 with Hotel New Hampshire, creating a sub-genre of dram-com, which was later developed by Wes Anderson.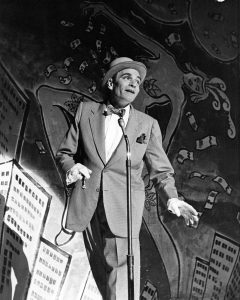 The Entertainer featured Laurence Olivier in the title role, reprising his stage role from the Royal Court, co-written by John Osborne from his own play. There is nothing heroic about Olivier's Archie Rice: he is a bankrupt womaniser, exploiting his long suffering wife Phoebe (de Banzie) and using Tina Lapford (Field) – who came second in the Miss Britain contest – and her wealthy family to prolong his stage career. Not even the death of his son in the Suez conflict can deter him from his vain pursuit of a long dead career. Using his father – who dies on stage – for his own advantage, Archie sinks deeper and deeper. There is a poignant scene with his film daughter Jean (Plowright), whom he asks: "What would think, if I married a woman your age?" and Jean answers exasperated "Oh. Daddy". At the end of productions, Olivier would marry Plowright, after his divorce from Vivien Leigh. Shot partly at Margate, this is a bleak portrait of show business, shot in brilliant black and white by the great Oswald Morris (Moby Dick, A Farewell to Arms).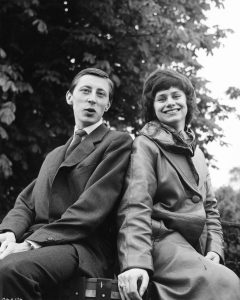 Set in a desolate Manchester, A Taste of Honey would make a star of the lead actor Rita Tushingham. She plays 17-year old school girl Jo, who is totally neglected by her sex-mad mother Helen (Bryan), who only has time for her fiancée Robert (Stephens). Jo gets pregnant by the black sailor Jimmy (Danquah), who soon leaves with his ship. Jo befriends the textile student Geoffrey, a brilliant Murray Melvin, who is not sure about his sexual orientation. He looks lovingly after her, before Helen returns, after having been rejected by Robert. She shucks Geoffrey out, and pretends to look after her daughter and the baby, whilst having one eye on the next, potential suitor. A Taste of Honey is relentlessly gloomy and discouraging. Photographed innovatively  by Walter Lassally, who would become a Richardson regular.  
Written by John Osborne, The Loneliness of the Long Distance Runner again created a new star: Tom Courtenay in the titular role as Colin, a young, working-class petty criminal. After being caught by the police, he lands in up in Borstal, which is run by the posh Ruxton Towers (Michael Redgrave). The vain headmaster loves nothing more than to prove his theory that hard labour and physical exercises will reform his juvenile clients. Colin has a talent for running, and Towers trains him to beat the best of the Public School runners, in the annual competition.  Teased by his mates as 'teacher's pet', Colin strives hard to fulfil his potential – but, in one of the great endings in film history, he has the last laugh, making a complete fool of Towers. Again shot in grainy black-and-white by Lassally, The Loneliness of the Long Distant Runner is a classic of the new genre of kitchen-sink dramas.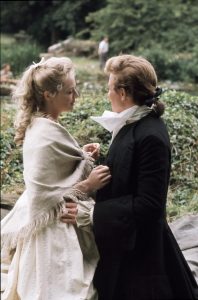 Nothing could be more different than Richardson's next project, the historical romp Tom Jones, based on the novel by Henry Fielding. Albert Finney is the bumptious titular hero, who is nearly hanged due to the schemes by his adversary Bliflil (the debut for David Warner). With a great love story involving Sophie Western (York) and her father (Griffith), there are some great performances by Edith Evans, Joan Greenwood and Diane Cilento. Like his auteur Richardson, Lassally changes style effortlessly in this colourful wide-screen bonanza. It would garner an Oscar for Richardson, and was a huge success at the box office: the slender budget of £467000 pounds would result in a cool 70 million takings. AS
NOW AVAILABLE FROM THE BFI THIS CLASSIC BOX SET SERIES IS PACKED WITH QUALITY EXTRAS
Blu-ray RRP: £79.99 / Cat. No. BFIB1296 / Cert 15
UK / 1959-1965 / black and white & colour / English language with optional hard-of-hearing subtitles / 921 mins (+ extras)/ original aspect ratios / 24fps, 1080p / 7 x BD50 & 2 x BD25 / Blu-ray: PCM mono audio (48kHz/24-bit)
DVD RRP: £69.99 / Cat. No. BFIV2113 / Cert 15
UK / 1959-1965 / black and white & colour / English language with optional hard-of-hearing subtitles / 885 mins (+ extras)/ original aspect ratios / 24fps, PAL / 9 x DVD9