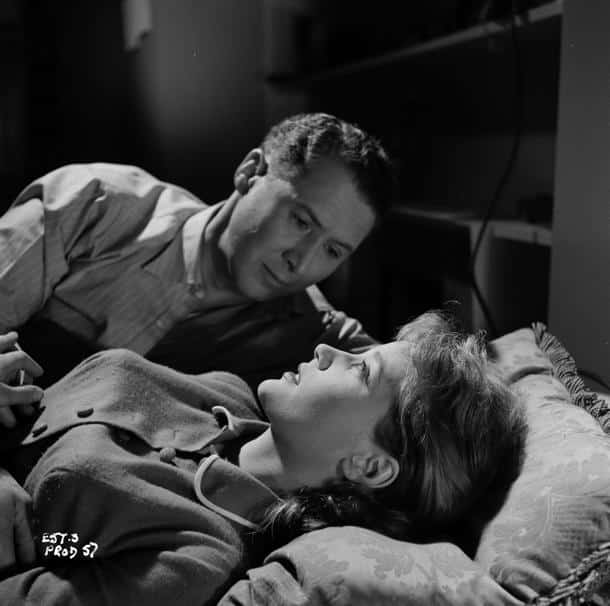 Director J Lee Thompson   Writer Ted Willis (The Blue Lamp)
Cast: Anthony Quayle, Sylvia Syms, Yvonne Mitchell,
93mins    Drama
Kitchen-sink drama doesn't come more elegant than this re-mastered version of the 1957 classic love triangle of the common man starring Anthony Quayle as a hapless husband, Sylvia Sims as his office sweetheart and Yvonne Mitchell as his long-suffering wife, Amy. Based on the TV series of the same name it ushered in the British New Wave of Social Realism and was something of a departure for director J Lee Thompson who was better known for his more robust fare of Guns of Navarone and Cape Fear.   
Nevertheless it went on to garner awards across the board and Yvonne Mitchell won a Silver Bear for her heart-rending potrayal of a scatty but decent woman dogged by domestic drudgery. Anthony Quayle is baby-faced and believable, Sylvia Syms is poised and poignant thanks to the expert lighting techniques of Gilbert Taylor (Dr Stangelove) and there is a touching turn by Andrew Ray as the sympathetic son.  If you can't manage to get out of your dressing gown to see it on the big screen it comes out on DVD for the first time on 13th August 2012.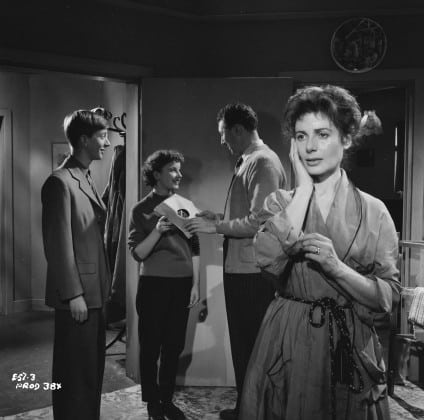 Meredith Taylor©
Showing Curzon Cinemas from 27th July 2012