One of the world's longest-running film festivals VIENNALE celebrates its 60th anniversary this year from 20 October until 1 November 2022.
This year's edition brings together a glittering array of world premieres along with the latest award-winning films and specially curated retrospectives amongst them a special tribute to long time Viennale director and Werner Herzog on his 80th birthday on 28 October 2022.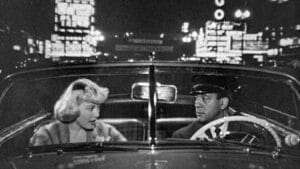 © Viennale.
ARGENTINE FILM NOIR
With its turbulent 20th century history of violence and insurrection Argentina lends itself particularly well to the film noir genre. A series of recently restored films shot in Buenos Aires by Fernando Ayala, Hugo Fregonese, Carlos Hugo Christensen, Román Viñoly Barreto and Pierre Chenal will highlight the Peron era (1949-1956)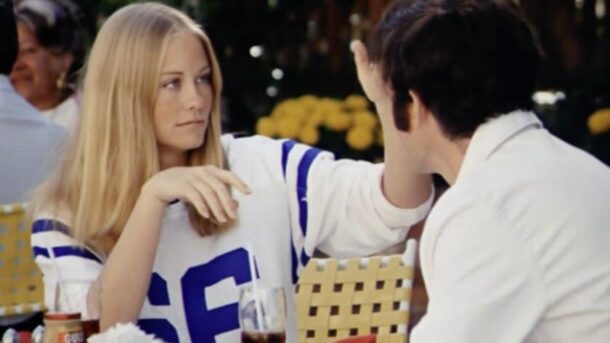 © Viennale.
ELAINE MAY RETROSPECTIVE
Paving the way for women in a largely male-dominated industry, the pioneering comedy writer, actor and filmmaker Elaine May (1932-) has certainly made a name for herself in a continuing career now ripe for celebration. This year's Viennale will be screening her four major works as director A New Leaf (1971), Ishtar (1987), Mikey and Nicky (1976), and The Heartbreak Kid (1972). In 2022 she received an Oscar for her lifetime achievement.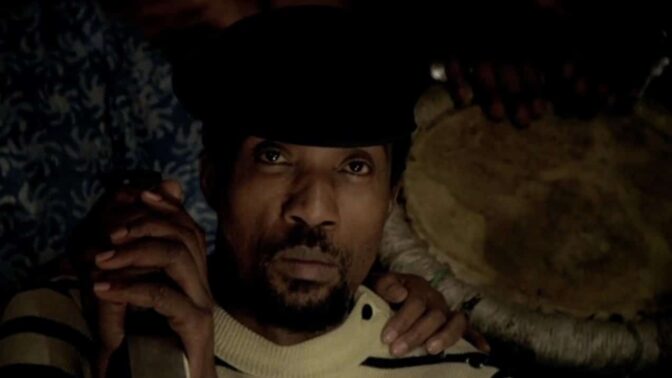 © Viennale.
MED HONDO
Mauritanian born producer, actor and director of African cinema Med Hondo (1936-2019) rose to the international stage with an incendiary study of French Colonial conflict in Africa. SARRAOUNIA(1986) was particularly noteworthy for its clever female central character, the titular queen of the Aznas played by Ai Keita. Hondo's films continued to explore the continent's cultural and colonial power struggles through documentaries, musicals and crime thrillers up until his death in 2019. The festival will screen nine recently restored works, amongst them Hondo's directorial debut, SOLEIL Ô; LES BICOTS-NÈGRES VOS VOISINS (1974); WEST INDIES (1979) and crime thriller LUMIÈRE NOIRE (1994).
YOSHIDA KIJŪ – RETROSPECTIVE
Viennale dedicates this year's retrospective to the Japanese director with twelve rarely shown works on 35mm, organised together with the Austrian Film Museum. Probably best known for A Promise which won the Golden Seashell at San Sebastián in 1986, Kiju was born in Fukui, Japan, in 1933, and moved with his family to Tokyo where he studied for a literary degree before gaining a place at the Shōchiku studio in 1955, founding a film magazine with Ōshima Nagisa, and working as assistant director for Kinoshita Keisuke.
In 1960, Yoshida made his directorial debut with ROKUDENASHI (GOOD FOR NOTHING), a riotous film about disoriented youth. In the powerful melodrama AKITSU ONSEN (AKITSU SPRINGS, 1962), he collaborated for the first time with Mariko Okada, who would become his wife and the protagonist of his films that critically examine Japanese gender relations. With Okada, he also founded the independent production company Gendai Eigasha in 1966. Three years later, he presented EROSU PURASU GYAKUSATSU (EROS + MASSACRE) – which together with RENGOKU EROICA (HEROIC PURGATORY) and KAIGENREI (COUP D'ETAT) forms the trilogy of Japanese radicalism – one of the central works of Japanese New Wave. Although Yoshida himself never particularly liked this term, he is regarded as its most important representative, along with Ōshima and Masahiro Shinoda.
Stylistically daring and always touching on taboos in terms of content, Yoshida's films explore upheavals in Japanese society, especially in the 1960s. From the mid-1970s onwards, Yoshida directed only a few films. In 1998, he published the book Ozu Yasujirō no han eiga (Ozu's Anti-Cinema), a widely acclaimed analysis of the work of the great Japanese director. In 2002, Yoshida made KAGAMI NO ONNA-TACHI (WOMEN IN THE MIRROR), his last film to date. © Viennale.
VIENNALE TRAILER
This special anniversary presents six short films by award-winning directors from different traditions and regions of the world, reflecting the diversity and richness of contemporary cinema: Claire Denis, Nina Menkes, Sergei Loznitsa, Ryusuke Hamaguchi and Narcisa Hirsch.
VIENNALE FILM FESTIVAL 2022 | 20 OCTOBER – 1 NOVEMBER