Dirs: Konstantin Yershov, Georgi Kropachyov | Cast: Leonid Kuravlyov, Natalya Varley, Aleksey Glazyrin, Nikolay Kutuzov, Vadim Zakharchen | USSR Fantasy/Horror 77′
In 19th century Ukraine a young priest is forced to undergo a macabre test of his faith in this whimsical gothic 'folktale' based on the 1835 novella by Nikolai Gogol – more Arthur Rackham or Grimm's than Tarkovsky in feel – inviting us to reflect on the temptations of Lent, with a twist that taunts Russian Orthodoxy with its nihilistic overtones.
Surprisingly avoiding censorship due to Gogol's revered status in Russia, this first slice of Soviet fantasy horror vividly brings to life the writer's atmospheric prose and erotic and fantastical elements spiced with a little irony, all glowingly designed by communism's answer to Walt Disney, Aleksandr Ptushko whose special effects in the delicately creepy haunting scenes make this particularly enjoyable, and include a 360-degree camera movement to create the illusion of a protective circle around Khoma, all enhanced by Karen Khachaturyan's evocative score.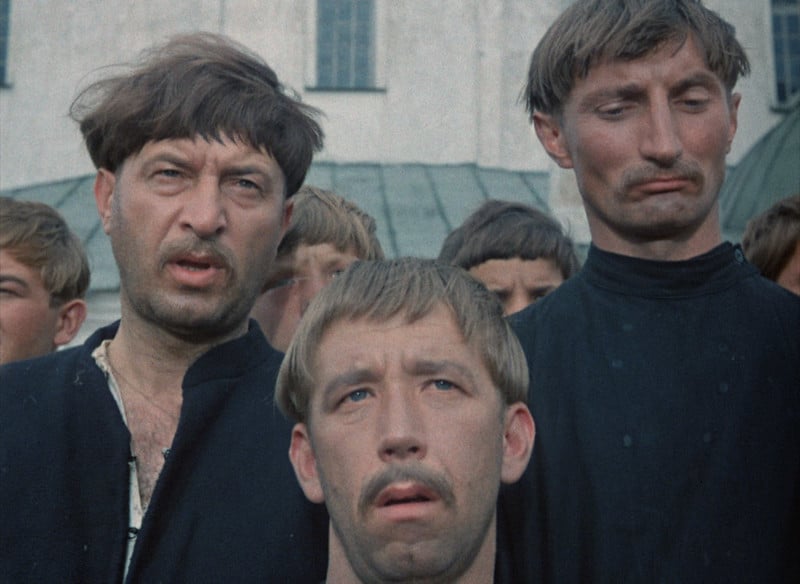 The film was previously adapted by Mario Bava as Black Sunday (1960) in the same simple storyline. As the purple twilight of a midsummer evening descends three lost novices bed down for the night in a remote wooden farmhouse after persuading the old lady who lives there to give them sanctuary from the wolves. Later she overpowers Khoma (Leonid Kuravlyov) in a bid to seduce him, literally riding him broomstick-style into the twinkly night sky as she turns into a witch. Beating her to death after landing, Khoma sees the crone morph into a dark-haired maiden (Natalya Varley) who later emerges as the dead daughter of a local nobleman who begs him, on pain of a flogging, to pray for her soul on three nightly vigils in the locked church, each ending with the crowing of a rather handsome cock.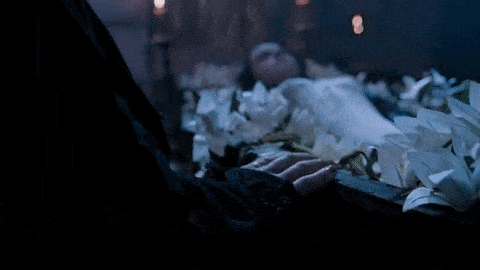 Viy could be set in the 15th century of Andrei Rublev with its medieval-looking peasant farmers, but the grotesque humour of Khoma's weird dance routine echoes Polanski's Fearless Vampire Killers – made in the same year – and also based on a 19th legend in Transylvania. Romanian actress Natalya Varley is alluring in the role of the young temptress, at just under five feet tall.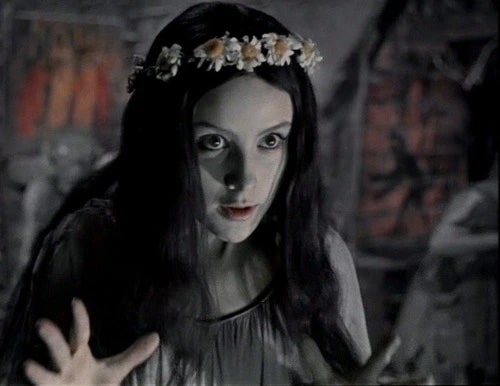 Djordje Kadijevic's Serbian gothic film Sveto Mesto (A Holy Place) (1990) is a distinctly more scary and unsettling South Slavic take on Gogol's story, directed as a straightforward gothic drama here by Djordje Kadijevic and starring the darkly alluring Dragon Jovanovic (as the priest Toma), the real life partner of Branko Pujic who plays his onscreen temptress Katerina.
Kadijevic loses the humour but sexes up the storyline of his version where Katerina is an altogether more nasty character: in a lesbian tryst with her maid, an incestuous one with her father, she also castrates one of her manservants after seducing him in a barn.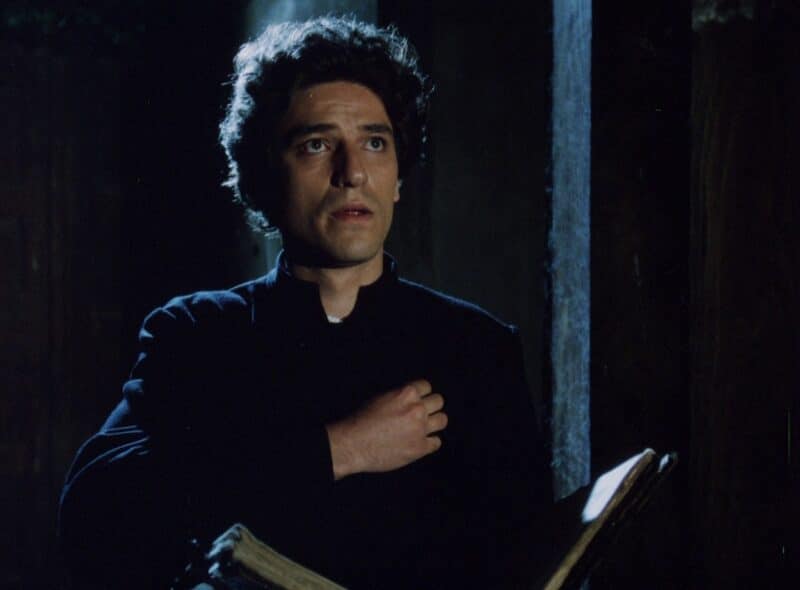 After dark, Katerina turns into a wailing banshee, needless to say, Toma goes grey. These chapel scenes are really quite terrifying, not to mention the wincingly brutal finale where Toma gets it in the neck and somewhere even more painful, in contrast to Khoma fate in Viy's wittier fantasy style.
Sveto Mesto was made during the wartorn era of Balkan history when audiences were not looking for more horror in their lives so the film more or less sank without trace, only to re-emerge in recent years to serve as a worthwhile companion piece to Viy. Although technically less innovative, Kadijevic had a much tighter budget than the Soviets, and a dimmer view of society in general. His trump card was to secure as DoP Alexandar Petrovic, one Yugoslavia's most talented filmmakers of the era, who gives the film a baroque visual style. Particularly choice is the line of dialogue "every woman who grows old becomes a witch". MT
On Blu-ray from 15 March 2021 courtesy of Eureka