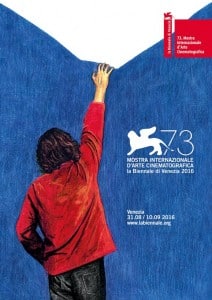 The 73rd edition of Venice International Film Festival runs this year from 31 August until 10 September stealing a march on Toronto with a sparkling array of some of the most innovative arthouse world premieres of the year together more mainstream fare competing for the coveted GOLDEN LION.
Under the auspices of Jury President Sam Mendes, Venezia 73 presents the following films in Competition»
ANA LILY AMIRPOUR – THE BAD BATCH
USA, 115'
Amirpour's follow-up to A Girl Walks Home Alone at Night, this dystopian love story is set in Texas amongst a community of cannibals and features locals alongside stars Suki Waterhouse, Jason Momoa, Keanu Reeves, Jim Carrey and Giovanni Ribisi. Amirpour's regular award-winning DoP Lyle Vincent and musical collaborator  Andrea von Foerster should make this another entertaining watch.
Brize's screen adaptation of Guy de Maupassant's first novel is a pessimistic study of love and loss seen through the eyes of a Normandy woman in the late 1888s. Starring Judith Chemla, Jean-Pierre Darroussin, Swann Arlaud, Yolande Moreau it is a French Belgian co-pro.
DAMIEN CHAZELLE – LA LA LAND (cover picture) USA, 127'
Chazelle's follow-up to the ubiquitously popular Whiplash is an LA-set love story again music is the theme – this time full on Jazz. Stars Ryan Gosling, Emma Stone, John Legend, J.K. Simmons, Finn Wittrock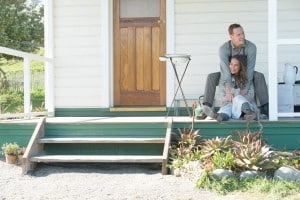 DEREK CIANFRANCE – THE LIGHT BETWEEN OCEANS
Usa, Australia, New Zealand, 133'
Michael Fassbender, Alicia Vikander, Rachel Weisz are the troubled trio in this lighthouse-set story about an Australian couple who adopt a baby discovered in a lifeboat. With Alexandre Desplat doing the score this promises to be a sweepingly romantic love on the rocks affair with some inventive visuals from Macbeth (2015) DoP Adam Arkapaw.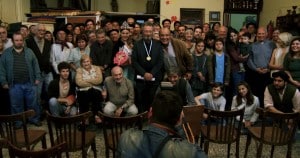 MARIANO COHN, GASTÓN DUPRAT – EL CIUDADANO ILUSTRE
Argentina, Spain, 118'
Award-winning Argentinian directors Mariano Cohn and Gaston Duprat are best known in their native country particularly for their dark comedy thriller The Man Next Door. Oscar Martínez, Dady Brieva, Andrea Frigerio, Nora Navas, Gustavo Garzón star in this Golden Lion hopeful about a Novel prize winner who visits the town and meets the real people who have been the inspiration for his novels, with some spectacular revelations.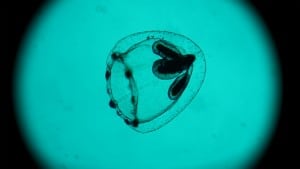 MASSIMO D'ANOLFI, MARTINA PARENTI – SPIRA MIRABILIS
Italy, Switzerland, 121'
Anyone who saw the documentary 'Never Ending Factory of the Duomo' at Locarno last year will be looking forward to this latest documentary offering from the prize-winning Italian director.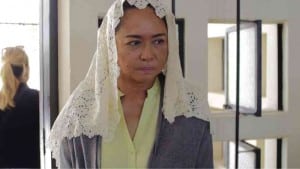 LAV DIAZ – ANG BABAENG HUMAYO (THE WOMAN WHO LEFT)
Philippines, 226'
Another slow and thorough drama from Diaz this time offering a leading role for veteran Philippina actress Charo Santos-Concio. John Lloyd Cruz also stars.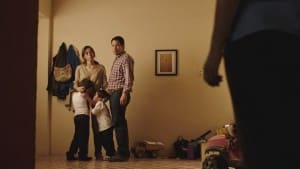 AMAT ESCALANTE – LA REGIÓN SALVAJE
Mexico, 100'
Fans of the Mexican director will be thrilled to see that he is back in the competition line-up with another gritty drama from the wilds of his often violent homeland starring Ruth Ramos, Simone Bucio, Jesús Meza, Edén Villavicencio.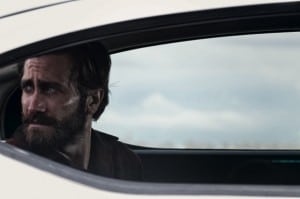 TOM FORD – NOCTURNAL ANIMALS
USA, 115'
A Single Man director and former Gucci impresario Tom Ford's latest drama is set in California with a starry cast of Jake Gyllenhaal, Amy Adams, Michael Shannon, Aaron Taylor-Johnson, Isla Fisher and Laura Linney. It centres on an art gallery owner who is haunted by the violent subtext of a thriller written by her ex-husband. With Oscar-nominated DoP Seamus McGarvey behind the camera and Ford helming, this should be a good-looking and glamorous affair.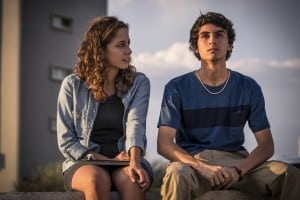 ROAN JOHNSON – PIUMA
Italy, 98'
British filmmaker, writer and actor Roan Johnson directs an Italian cast in this drama starring Luigi Fedele, Blu Yoshimi Di Martino, Sergio Pierattini, Michela Cescon, Francesco Colella.
ANDREI KONCHALOVSKY – RAI (PARADISE) 130′
The Russian auteur was last in Venice in 2014 with his Green Drop award-winning drama Postman's White Nights which is still waiting for a UK release. This Russia Germany co-pro follows three people whose paths cross during wartime: Olga, a Russian aristocratic member of the French Resistance, Jules, a French collaborator and Helmut a senior SS Officer. It stars Julia Vysotskaya, Christian Clauss, Philippe Duquesne, Victor Sukhorukov, Peter Kurt and is shot by ace DoP Aleksandr Simonov (Cargo 200, The Stoker, Heaven on Earth).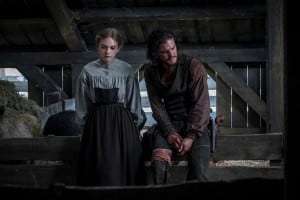 MARTIN KOOLHOVEN – BRIMSTONE
Holland, Germany, Belgium France, GB, Sweden, 148'
Dakota Fanning, Guy Pearce, Emilia Jones, Kit Harington, Carice Van Houten
Winter in Wartime was Koolhoven's beautifully crafted and touching wartime drama that never got a UK release but is available for less than a £1 on amazon. This promises to be an epic Western drama that boasts Spain, Hungary, Germany and Austria amongst its settings for a tale of religious vehemence, as the title would suggest.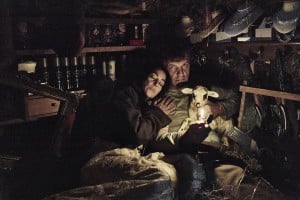 EMIR KUSTURICA – NA MLIJECNOM PUTU (ON THE MILKY ROAD)
Serbia, GB, Usa, 125'
This film has be mired in controversy for several years, so if nothing else, it will be interesting to see it finally on the big screen. Monica Bellucci was last in Venice in 2014 for Alice Rohrwacher's The Wonders and is always worth watching. Emir Kusturica, Sloboda Micalovic, Predrag Manojlovic also star in a drama that is billed as "3 periods in the life of a lucky milkman who ends up as a monk" . Go figure.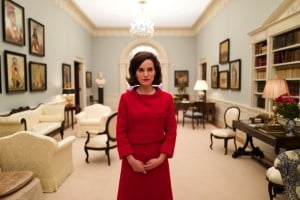 PABLO LARRAÍN – JACKIE
Usa, Cile, 95'
Natalie Portman, Peter Sarsgaard, Greta Gerwig, John Hurt
Eclectic casting here will certainly make Larrain's drama an intriguing watch if nothing else. But with his latest films Neruda and The Club still resonating amongst critics and audiences, it's a tribute to the young Chilean director that he has finally made it to the Venice competition line-up with a biopic drama that explores the First Lady, Jacqueline Kennedy's days in the immediate aftermath to JFK assassination. Surely it will be better than the last film that tackled this subject at Venice, Peter Landesman's Parkland.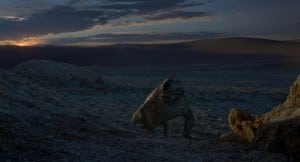 TERRENCE MALICK – VOYAGE OF TIME
Usa, Germay 90'
Malick is back with a docudrama that may not prove to be as divisive as his recent efforts To The Wonder and Knight of Cups. This sets out to be an examination of the birth and death of the Universe with narration by Brad Pitt and Cate Blanchett. Photographed by The Revenant's DoP Paul Atkins it should at least offer an eyeful so watch this space. Hopefully no more swirling through sunlit beaches by scantily clad nymphs…but you never know.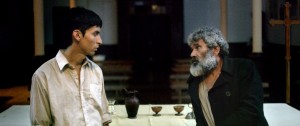 CHRISTOPHER MURRAY – EL CRISTO CIEGO
Chile, France, 85'
A drama set in a remote backwater of the Chilean desert is Christopher Murray's third feature – the leading actor is Michael Silva who made his big screen debut in Neruda and here he plays Rafael aka Christ. He is also 'blind'  Bastian Inostroza, Ana Maria Henriquez, Mauricio Pinto also star.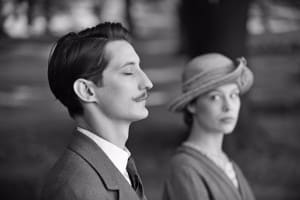 FRANÇOIS OZON – FRANTZ
France, Germany, 113'
After his gender-bending comedy drama The New Girlfriend, French maverick François Ozon will be in Venice to present a black and white WWII romantic drama starring Pierre Niney (Yves Saint Laurent) and Paula Beer as a couple who meet at the grave of her fiance. Marie Gruber, Ernst Stötzner, Cyrielle Claire provide support.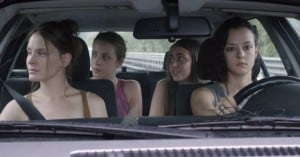 GIUSEPPE PICCIONI – QUESTI GIORNI
Italy 120'
Margherita Buy is Italy's answer to Isabelle Huppert although she tends to take on softer more tentative characters as here where she plays Adria in Giuseppe Piccioni's literary adaptation of Marta Bertini's novel about four provincial university friends and their trip to Belgrade, where one of them has a mysterious friend and an possible job opportunity.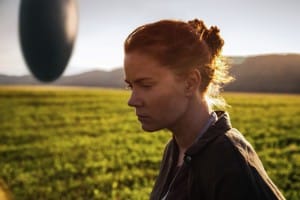 DENIS VILLENEUVE – ARRIVAL
Usa, 116'
Set to be the action film of the late summer, premiering at Venice before opening Toronto. Amy Adams, Jeremy Renner and Forest Whitaker lead a starry cast in this Sci-Fi adventure that takes place after alien crafts land across the globe inciting the military to bring in an expert linguist to discover whether they are goodies or baddies.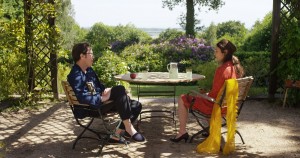 WIM WENDERS – LES BEAUX JOURS D'ARANJUEZ (3D)
France, Germany, 97'
Wim Wenders certainly enjoys filming in 3D, this being his second foray – his first Everything Will Be Fine – was met with mixed reviews as to why he'd used the medium for a standard drama that explored the aftermath of a domestic tragedy. Experimental to the last, this stars Reda Kateb, Sophie Semin, Jens Harzer and  Nick Cave who find themselves in the contempo Spanish city of Aranjuez dealing with a complex set of moral and sexual dilemmas. Judging from his previous 3D affair this should be torrid and colourful. MT
WATCH THIS SPACE FOR FURTHER ADDITIONS TO THE COMPETITION LINE-UP | VENICE FILM FESTIVAL 31 AUGUST – 10 SEPTEMBER 2016