Venice Film Festival has its own version of Cannes Film Festival: Quinzaine des Réalisateurs, called GIORNATE DEGLI AUTORI – VENICE DAYS. Independently run, parallel to the main programme, it all happens just down the road in the grounds of a lush villa overlooking the famous beach where Dirk Bogarde starred in Visconti's melancholy masterpiece Death in Venice.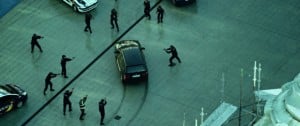 With a jury headed by French director, Laurent Cantet, this year's official selection comprises new works from well-known talent including Chile's Matias Bize and Italy's Vincenzo Marra, along with emerging names such as Poland's Piotr Chrzan and India's Ruchika Oberoi. Agnes Varda will also be there with her short film Les Tres Boutons which is part of designer Miucci Prada's strand  'The Miu Miu Women's Tales.'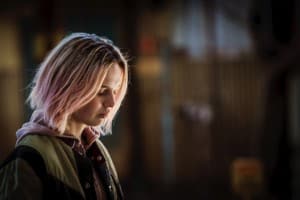 VENICE DAYS opens with Spanish filmmaker Dani de la Torre's debut thriller EL DESCONICIDOS (RETRIBUTION) (above) and closes with Jindabyne actor and theatre director Simon Stone's debut drama THE DAUGHTER. which stars Geoffrey Rush and is losely based on Henrik Ibsen's play The Wild Duck.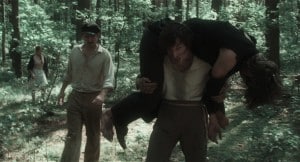 We're particularly looking forward to the WORLD PREMIERES of Polish wartime drama KLESMER (left) from Piotr Chrzan and Stray Dogs scripter Song Peng Fei's directorial debut UNDERGROUND FRAGRANCE (below) which follows a similar vein to the 2013 outing which won Grand Special Jury Prize at Venice 2013. High on our list is also Vincenzo Marra's fourth feature LA PRIMA LUCE which brings Riccardo Scamarcio back to the Lido again starring an Italian lawyer in search of his son lost in Chile.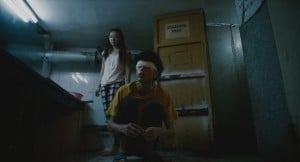 Carlo Saura's documentary ARGENTINA showcasing the country's national pastime, compliments his series on dance that includes; Fados, Blood Wedding and Carmen. The 83-year-old director is taking a break to come to the Lido from filming Renzo Piano: an Architect for Santander, to screen next year. Britain will be represented in a special event by Grant Gee and his latest film INNOCENCE OF MEMORIES, based on Orhan Pamuk's book The Museum of Innocence.
GIORNATE DEGLI AUTORI | VENICE DAYeptember 2-12.