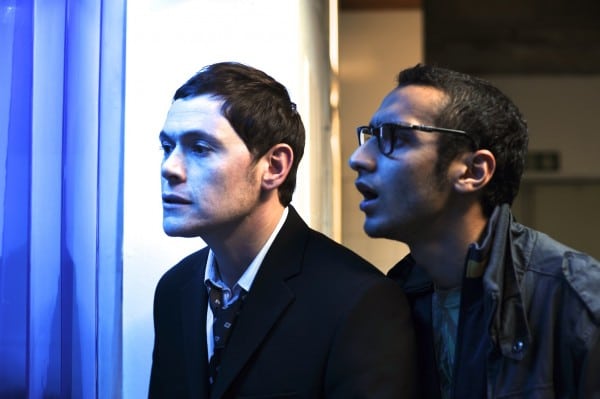 Martin is desperate to move on with his death in this low-budget Britflic set in a grim Strathclyde.
Director: Zam Salim
Cast: Burn Gorman, Warren Brown, Kate O'Flynn, Jo Hartley, Iain De Caestecker
80mins **   UK
Adaptations from short films often lack the ballast to make satisfying features and this is very much the case with Up There.  Suitably set in a grim Strathclyde, it's a morbidly downbeat affair in the same tone as The Office and well-cast with ashen-faced Burn Gorman as Martin, a likeable guy who's discovered that being dead is not all it's cracked up to be in the movies.
Having died in a car crash, he's stuck in the afterlife waiting room trying to move on 'up there' and it's not just a case of floating through walls or up stairwells.  To make things worse, he's dogged by unsympathetic characters and a storyline that hasn't the will to live either.  Although Up There gradually outstays its welcome it's well-served by Salim's quaintly amusing script and a great performance from Gorman who's spot on and believable.  He has also appeared in The Hour on BBC2 and is a talent well worth watching. MT