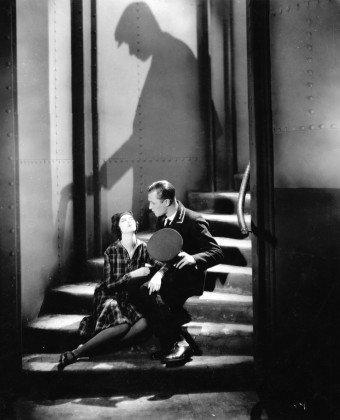 Director: Anthony Asquith
Script: Anthony Asquith
Cast: Elissa Landi, Brian Aherne, Norah Baring, Cyril McLaglen
UK  94mins 1928 Thriller
Asquith shot this feature in the final years of the silent movies, penned by himself at the tender age of 26. The son of prominent politician HH Asquith, Anthony made several notable films including Pygmalion; The Importance Of Being Earnest; The Browning Version and The Yellow Rolls Royce. He always favoured adapting stage-plays, in particular the works of Terrence Rattigan, rather than opening out to the more specifically cinematic unlike his fellow filmmaker, Alfred Hitchcock.
Having undergone extensive restoration, made possible only by recent developments in digital technology, Underground is here being released to mark the 150th anniversary of the London Underground and what a remarkable snapshot it proves to be of London life in the 1920's, showing more than a brief glimpse of what the Tube looked like back in the day.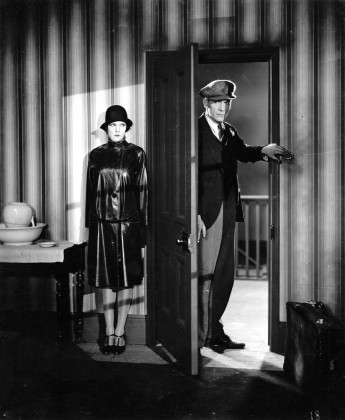 Many of the locations are recognisable, albeit a world away from the underground we now know and there is also a fine scene upon an open topped bus as it swings through the streets of a bygone era. Brian Aherne is the Ticket Collector who falls in love with Elissa Landi one day whilst at work, Cyril McLaglen the rival for her affections.
Despite Asquith's sensibilities, this is a lower working class tale from top to bottom, a story of the proletariat; the tube worker, the shop-girl, seamstress and electrician, all scraping a threadbare existence in bedsit-land London, managing to steal a moment of joy, a smile, from wherever they can get it in the daily grind that is the Smoke.
'Underground' takes a while to get going and again, the acting technique of the day -what was expected from the actors- can at times feel very stagey and melodramatic, but by the end, Asquith has successfully ramped up the jeopardy even for today's audiences. The denouement is undeniably tense and moving aided and abetted by Neil Brand's score (played by the BBC Symphony Orchestra) exploring the dark as much as the bright facets to love and the potential consequences of jealousy and a love thwarted.
In terms of directing, Asquith is quite assured for one so young and employs some finetechniques with panache, especially towards the end. There are also some diverting cameos, but the final word must go to the fifth lead of the piece: London in the 20's. What an amazing backdrop it is. For me, in true Cockney geezer style, it manages to run away with the film. AT
At the BFI Southbank and cinemas nationwide from January 11th 2013