UMA THURMAN will lead the jury to select the winning film in the Un Certain Regard sidebar at Cannes this year.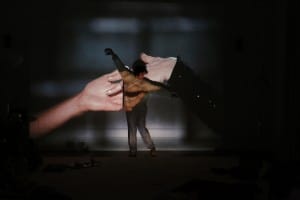 16 Films have been short-listed so far but this is not the defnitive list as Thierry Fremaux may well add two or three before the festival kicks off on the 17 May. Un Certain Regard betokens a certain auteurish feel to the features selected and this year's list is no different with seasoned player Laurent Cantet presenting L'ATELIER, films from two new Bulgarian directors Stephan Komandarev and Katemir Balagov and a debut from US filmmaker Taylor Sheridan. The bare bones are here and will be fleshed out as more details emerge. The section opens with BARBARA another drama from Cannes darling Mathieu Amalric.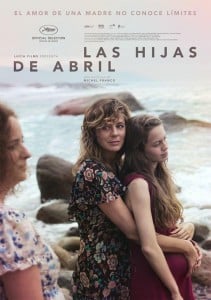 APRIL'S DAUGHTER directed by Michel Franco | Mexico
Mexican director Michel Franco won Best Script for his 2015 competition thriller Chronic. His latest is a female-centric drama that explores the relationship between a mother and her pregnant teenage daughter. Emma Suarez stars.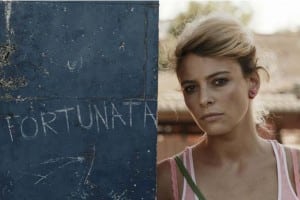 LUCKY directed by Sergio Castellitto | Italy | Jasmine Trinca and Stefano Accorsi star in this Rome set thriller that revolves around a divorced hairdresser is dreaming of opening her own salon so she can do the best for her only son.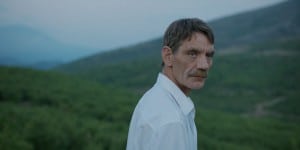 WESTERN directed by Valeska Grisebach | Germany
A group of German construction workers start a tough job at a remote site in the Bulgarian countryside. The foreign land awakens the men's sense of adventure, but they are also confronted with their own prejudice and mistrust due to the language barrier and cultural differences. The stage is quickly set for a showdown when men begin to compete for recognition and favor from the local villagers. From the director of the acclaimed SEHNSUCHT aka Désir(s).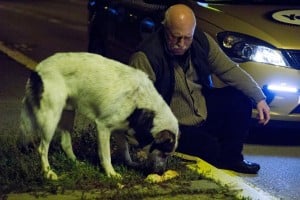 DIRECTIONS directed by Stephan Komandarev | Bulgaria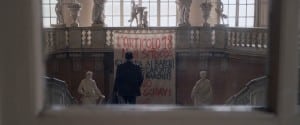 AFTER THE WAR directed by Annarita Zambrano
A convicted Italian war veteran living in France is threatened with extradition after he becomes linked to the assassination of a judge in the politically febrile city of Bologna. Fleeing France with his teenage daughter, his family in Italy face the consequences of his past misdemeanours.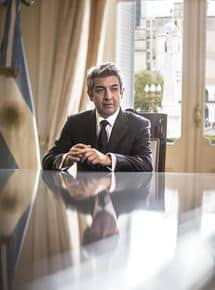 LA CORDILLERA directed by Santiago Mitre | Argentina
Ricardo Darin, Christian Slater and Dolores Fonzi team up for this political thriller centred on events surrounding the Argentine president's visit to a Summit in Chilean capital of Santiago.
DREGS (Lerd)  directed by Mohammad Rasoulof | Iran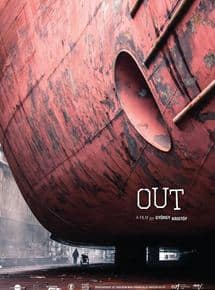 OUT by György Kristóf | Slovakia 
A Slovakian engineer in his fifties is forced to take up an alluring offer of work in a Latvian shipyard in György Kristóf's migration thriller debut.
THE NATURE OF TIME directed by Karim Moussaoui 
In modern day Algeria three lives come together as the past and present collide for a wealthy property developer, an ambitious neurotic, and a young woman who must make a decision between love and reason.
BEFORE WE VANISH directed by Kurosawa Kiyoshi | Japan
A mystery Sc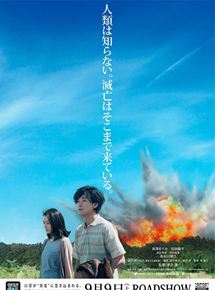 i-fi thriller surrounding a young couple in a crisis. The husband disappears only to come home several days later a changed man – tender and loving. Strange events seems to be linked to his absence including the brutal murder of a local family, sending the local reporter and the police out to investigate the possible presence of aliens.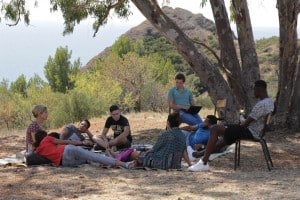 L'ATELIER by Laurent Cantet | France
Antoine is taking part in a summer writing school in La Ciotat, where he hopes to write a crime thriller novel with the help of Olivia, a well-known author. But the region's working class past comes back to haunt the instability of the present providing an intoxicating mix of emotions in the writing worshop.
WALKING PAST THE FUTURE by Li Ruijun | Chinese filmmaker returns to Cannes with his latest drama.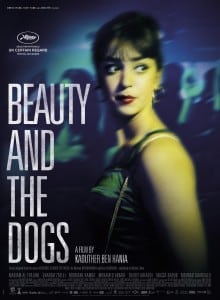 BEAUTY AND THE DOGS by Kaouther Ben Hania | Tunisia
CLOSENESS directed by Kantemir Balagov | Bulgaria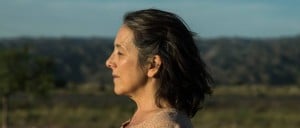 THE DESERT BRIDE directed by Cecilia Atan and Valeria Pivato | Spain  
Stars Paulina Garcia (Gloria) as a fiftysomething  housekeeper whose life changes dramatically turn when she travels across Argentina to take up a new post.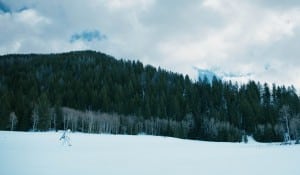 WIND RIVER | Taylor Sheridan (US) Debut
Sicario scripter Sheridan struck gold with this his directorial debut at Sundance in January 2017. The plot revolves around the discovery of a body on a Native American reservation in Wyoming. Jeremy Renner, Elizabeth Olsen and Kelsey Asbille star.
JEUNE FEMME | Léonor Serraille (France) Debut
This is Serraille's feature debut developed from her graduation film at the Femis in 2013. It revolves around jilted lover Laëtitia Dosch who is abandoned by her beau when she arrive in Paris to join him.
The CANNES FILM FESTIVAL | UN CERTAIN REGARD | May 17-28 2017