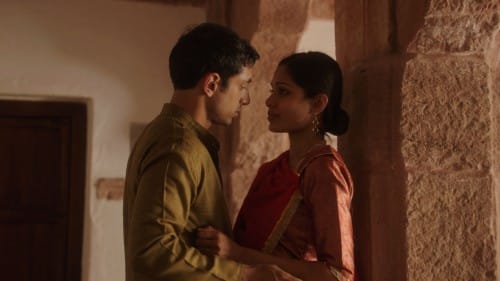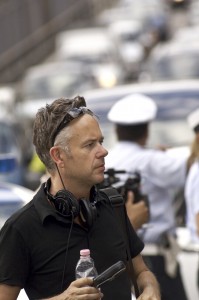 Directed by Michael Winterbottom
Starring Frieda Pinto, Riz Ahmed, Roshan Seth
108mins English/Hindi Cert 15
Michael Winterbottom returns to Hardy with his third adaptation of the novelist, this time taking Tess of the D'Urbervilles to present day India.  In this tragic tale of male and female dynamics, Frieda Pinto stars as village girl who falls for urbaine rich boy Jay Singh (Riz Ahmed) when she goes to work in his father's luxury hotel .    Jay's real ambition lies in the film business and he persuades Trishna to follow him to Mumbai as his live-in girfriend.
And love does blossom as they frolic on the beaches and the bars of contemporary Mumbai.  Jay's friends are luvvies and media types but Trishna's sights extend no further than being the future Mrs Singh.  And while she's cleaning the oven and planning the next meal he is out schmoozing and boozing.  When Jay is called back to London events start to unravel.
Trishna is a visual feast capturing both the breathtaking beauty of rural India and the realism and burgeoning vibrancy of its commercial capital, far from the syncopated and over-stylised take of Slumdog Millionnaire.  But while Michael Winterbottom is currently one of our most inventive and innovative British directors, this film has flaws as deep as the caste system when it comes to casting. Frieda Pinto looks the part but fails to capture and convey the subtle nuances of the female psyche.  Riz Ahmed is also well cast physically but his transition from affectionate boyfriend to indifferent love-rat lacks depth and credibility.  The result is an over-simplistic take that plays like an advert for an upmarket holiday resort rather than a deep and multi-faceted love story.
Meredith Taylor ©
httpv://www.youtube.com/watch?v=MomsnmjgVYE
On general release across London from 9th March 2012