Director/Writer: Lynn Shelton
Cast: Rosemarie DeWitt, Ellen Page, Alison Janney, Josh Pais, Scoot McNairy, Rod Livingston
90min  US Drama
Lynn Shelton last outing was a wittily-observed and insightful rites of passage drama about a modern love triange: Your Sister's Sister. With it's loosely improvised script it had a fresh and flowing feel and great performances from its leads Mark Duplass, Emily Blunt and Rosemarie DeWitt.
DeWitt joins the cast again here for Touchy Feely which also has the excellent Canadian actress Ellen Page and is set in a dull and rainy Seattle.
The story revolves around a close family whose dynamic suddenly shifts leaving each member feeling out of sorts but unable to really understand why.  It opens as a brisk drama with the genial and effervescent Abby (Rosemarie DeWitt) and her introspective partner Jesse turning up for dinner at her brother Paul's (Josh Pais) house he shares with his daughter Jenny (Ellen Page). They are a medical family with Abby working as a therapeutic masseuse with her own practice and Paul a dentist, with Jenny as his reluctant dental nurse.  The plot develops rather vaguely but seems to hinge upon Abby gradually losing her touch and drive to massage, while Paul seems to be developing healing hands: the only contributory factor seems to be their love lives, or lack of them in Paul's case.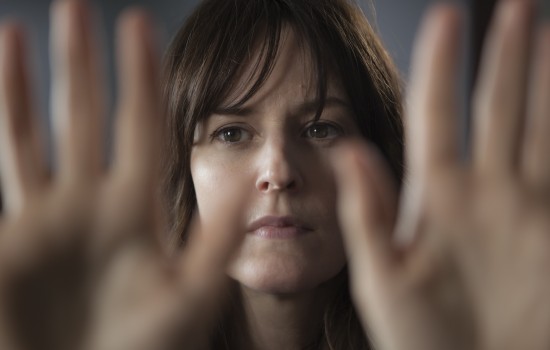 DeWitt gives a typically fascinating turn here as an appealing character whose problematic relationship with partner Jesse  indicates strongly that she would rather avoid commitment and this manifests as a physically block to her skill.
Paul on the other hand is diffident and shy and Pais conjures up his persona with a subtlety of facial expressions, almost like a mime artist, but gives little insight into the emotional side of his character and, in a drama that's all about depth of emotion and personality, he doesn't possess the same acting style as the others in a drama that's all about engaging and expressing emotion.  Ellen Page is natural and believable as Jenny, a likeable and sympathetic girl in the wrong career (as a dental nurse) and yet frozen in her negative life and desperately looking for a connection. Alison Janney is mellow, masterful and convincing as Bronwyn but almost possesses too much gravitas to really be considered an just an aromatherapist, coming across more as a heavyweight psychiatrist.
This is an watchable drama carried along by the strength of its performances rather than its engaging storyline.  On the whole, spectacular and well-executed, the acting manages to lift what feels like a turgid narrative towards a conclusion that's just about plausible but doesn't always ring true.  MT
ON GENERAL RELEASE FROM 16 May 2014