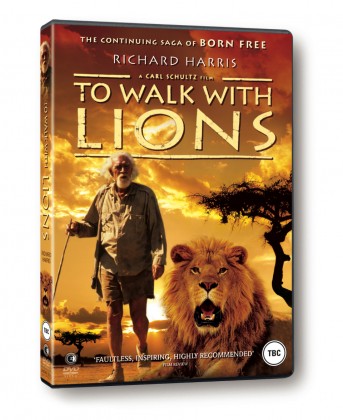 Director: Carl Schultz
Script: Sharon Buckingham, Keith Ross Leckie, Lorenzo Orzari
Producer: Julie Allan, Pieter Kroonenburg
Cast: Richard Harris, Ian Bannen, John Michie, Kerry Fox, Geraldine Chaplin, Hugh Quarshie, Honor Blackman, Guy Williams, David Mulwa, Grace Levi, Fred Opondo, Tony Ernest Njuguna
NZ  106mins 1999 Drama
To Walk With Lions is a follow up to the1966 smash Born Free, that was loosely based upon Adamson's own diaries.
It's a much darker film in terms of character portrayal and all the better for it. Richard Harris is extraordinary as George Adamson, the man who gave his life to the lions of Africa against mounting odds.
This next chapter in the life of the lions sees George now living with his brother, performed by Ian Bannen, on their self-appointed Kenyan nature reserve and joined here by a young firebrand named Tony Fitzjohn (John Michie), who falls into the job, rather than chooses it.
What follows is an examination of the politics of the time in late '80's Kenya, where the government is corrupt, the Police are related to the poachers, the farmers in need of grazing for their cattle and Park Rangers paid too little to prevent bribery. It's a sad and salutary period in Kenyan history and one it seems that they are endeavouring to put right now.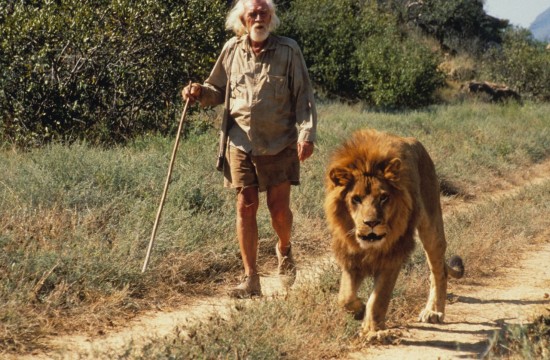 In terms of drama however, it's ripe fodder indeed and to cap it all off there is the African bush, the beautiful vistas and of course, those scene stealers of all scene stealers, the truly majestic lions themselves. Harris gives a masterful performance as an old lion himself who has seen too much and lost too many. Sacrificing pretty much everything to keep his beloved Kora sanctuary alive, with danger circling on all sides, not least from the lions he has appointed himself to protect.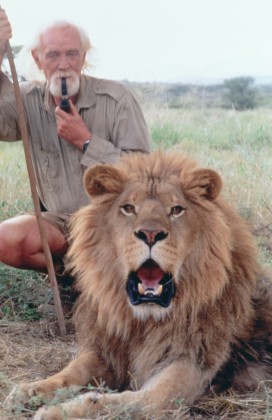 Michie makes a good fist at the handsome feckless drifter Fitzjohn, who of course catches the lion bug from the wily old timer. Honor Blackman as Joy Adamson and Chaplin as Victoria, an old Adamson flame make little more than cameo appearances in this testosterone filled 'Boy's Own' story, but it is nevertheless made all the more powerful by being based upon the factual happenings of the time. Here remastered for a widescreen DVD release by Second Sight, it's an inspiring and ultimately moving story that any animal- lover will enjoy. AT
DVD release 28th January 2013 RRP £15.99