Dir: Pier Paolo Pasolini | Cast: Silvana Mangano, Terence Stamp, Massimo Girotti
98min | Italy  Fantasy Drama
A Milanese industrialist family is attracted to and then rejected by a 'divine force' in the shape of Terence Stamp who plays a young enigmatic English man with inappropriately tight trousers in the style of the era, who visits for a weekend that will change them all forever.
So taken was Pasolini after his first meeting with Stamp, that he never spoke to him again, giving no explanation of the role nor any indication of what he expected from him performance-wise even though he spoke rather good Italian. It's quite obvious why he  cast Stamp as the young man: He was enchanted with his blue eyes, angelic tousled hair and slim figure and used him to torture, dissimilate and destroy the family members one by one in this intriguing and controversial drama set in a Palladian palazzo in late sixties Milan. It was to blast onto the screens of European cinemas unveiling Pasolini's pent-up views on his own sexuality, religious beliefs and his hatred of the Italian borghesia and of the political set-up, although the political set-up in Italy has always been subject to controversy.
Pasolini's camera hangs around on street corners picturing beautiful and suggestively alluring young men in this complex and provocative political parable that portrays the working class southerners as religious bigots and the upper class Italians as intellectually and morally bankrupt because, at this stage of the game, they hold the economic power in Italy along with the Mafia. The industrial triangle of northern Italy (Milan, Turin, Genoa) paved the way to economic success and wealth for the region but the south was to stay relatively poor and agrarian.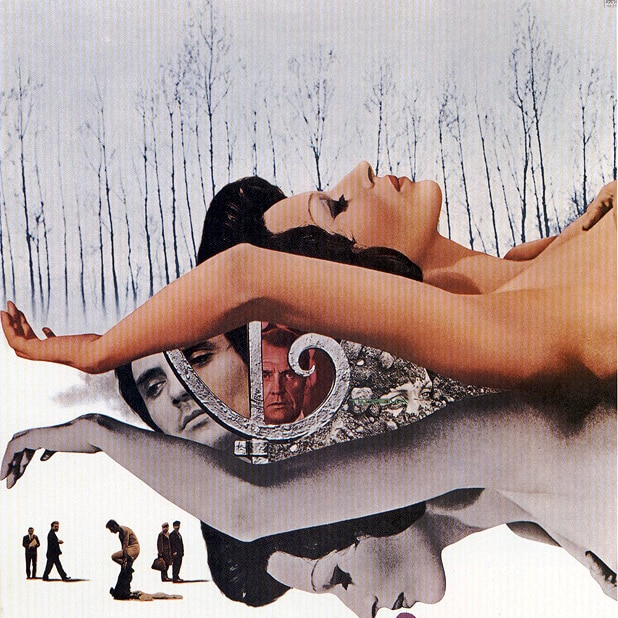 Casting aside 'scholarly interpretations' for this review – you could go on all night – suffice to say Pasolini was disenchanted with his country. Being a Marxist and atheist, he despised the capitalist North and the South's devotion to the Catholic Church. Each character in his film is but a hollow shell serving their particular 'God' whether it be money or religion and is overly concerned with outside appearances and social status rather than emotional and intellectual  fulfilment.
It's impossible to review this film without revealing substantial detail but this in no way  diminishes the viewing pleasure: it's such an extraordinary piece of filmmaking that, like viewing a work of art, there's always something new to discover, no matter how much you look at it.  It appears that Pasolini actually wrote the script after shooting the film so no one really knew what was expected.
Silvia Mangano is simply magnificent in the role of a society wife and mother. She was married to Dino De Laurentis, at the time, and had four children by him but had found fame due to her earlier romantic liaison with Marcello Mastroianni which lead to international stardom with Bitter Rice (1949).  Here, decked out exquisitely in Capucci Couture, she is the imbodiment of an Italian woman of the era with her impeccable hairstyle, sense of entitlement and expression of extreme boredom. She is empty in every sense of the word but Stamp's arrival ignites an unquenchable sexual fire in her and after his departure, she heads off in her mini, lust-crazed like some female Nosferatu, in the hthat sexual conquest with beautiful strangers will satisfy the emptiness she's purported to feel inside. Possibly she is Pasolini, and how he feels confronted with beautiful Italian men and subject to the severe social strictures of Italian society in the late sixties.
The father (Massimo Girotti) gives his factory to his workers and is cast out into the wilderness of a volcanic landscape to roam around naked looking for succour. After sharing a bedroom with Stamp, the son abandons his career and becomes an abstract painter leaving home much to the dismay of his mother who had high hopes for him in the social scheme of things. The daughter goes into a swoon and becomes catatonic before being admitted to a mental asylum.
The maid, Emilia, (Laura Betti) is sanctified and returns to her home in Sicily where she floats dreamlike over her family's farm, a vision of moral rectitude and grace, possibly embodying the feminine, caring qualities of Pasolini's mother, who also appears in the film (she is a regular feature in his work) but also scorning the religious pomposity of the Catholic Church. Laura Betti won best actress at Cannes that year for her role. Scored by a innovative soundtrack encompassing natural sounds with Mozart and Morricone, the film placed Pasolini in pole position with the international film luminaries of the era.
THEOREM IS SCREENING IN VENICE FILM FESTIVAL CLASSICS STRAND | 2022