The UK Jewish Film Festival is making its yearly visit to London and the UK for a 27th celebration this year from 9-30 November with a selection of films available online from 20-27 November.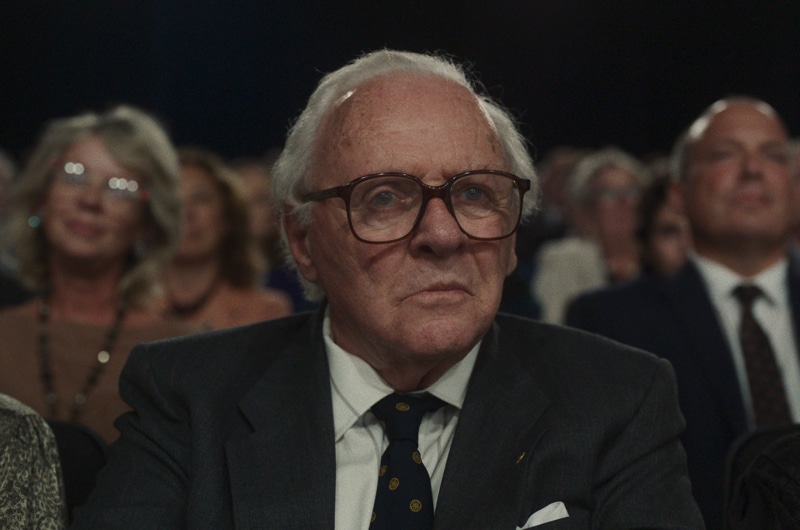 Anthony Hopkins is the star of the festival's opening night gala on 9 November. James Hawes' One Life (UK, 2023) tells the true story of Nicholas Winton, a British stockbroker, and son of German-Jewish parents, who, after being horrified by tales of refugees fleeing Nazi-occupied Sudetenland, sets off for Prague where he set about saving a many refugee children as possible. A sterling British cast includes Helena Bonham Carter in this inspiring tale of hope and determination.
Elliott Gould joins Miriam Margolyes and David Baddiel for this year's Animation Gala My Father's Secrets (France/Belgium, 2022), which is based on a graphic novel by Michel Kichka, one of Israel's most beloved cartoonists. My Father's Secrets is a heartrending yet deeply uplifting tale of remembrance, love and forgiveness.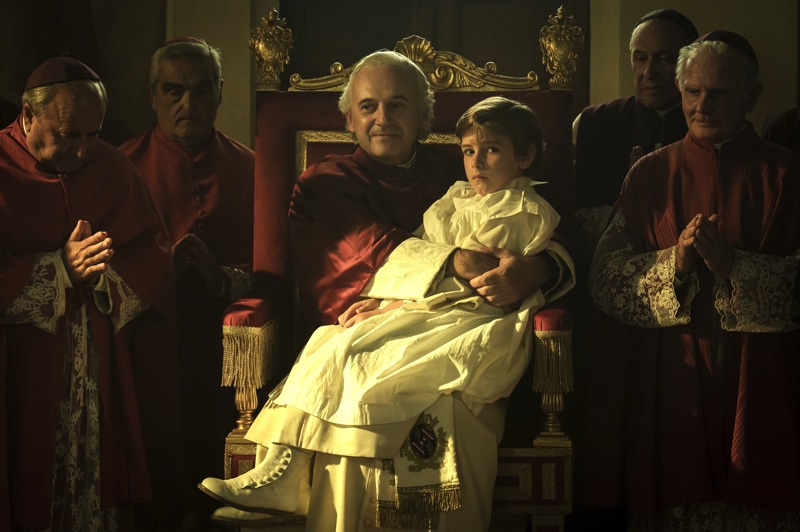 The Cannes premiere film Kidnapped is this year's Centrepiece Gala. Directed by Marco Bellocchio it tells another true story, that of a six-year-old Jewish-Italian boy, secretly baptised by his nurse, and kidnapped from his family in Bologna on the orders of the Pope in June 1858. Brought up and indoctrinated into Christianity at the Pope's side, his distraught Jewish family embark on an international campaign to have their son returned and find themselves at the epicentre of a wider historical battle between the forces of Catholic authoritarianism, and equality and the unification of Italy.
The Closing Night Gala is My Daughter. My Love (Israel, 2023) a stylish and unsettling tale of marital crisis exploring the powerful bonds of this intergenerational story. .
ALAN HOWARD INTERNATIONAL DOCUMENTARY STRAND
Five premieres will screen in this documentary section.
Our Dad the Nazi Killer (International Premiere, Australia, 2023) unpacks an investigation, led by three Australian Jewish brothers, into the involvement of their father and uncle in the deaths of Nazi criminals in post-war Australia – an age of Cold War anxiety and persistent antisemitism.
The Devil's Confession: The Lost Eichmann Tapes (UK Premiere, Israel, 2022) is another Nazi-themed outing presenting a series of taped conversations made during the 1950s in which Eichmann spoke freely and fervently of his deep regret about not sending millions more Jews to their deaths. The transcripts of the recordings played a crucial part in Eichmann's trial but the whereabouts of the tapes remained unknown for years.
Egypt, A Love Song (UK Premiere, Israel, 2022) is a warm and sensitive look at the complicated relationship between Jewish and Arab identities and those caught in-between. With powerful archival footage, filmmaker Iris Zaki embarks on a remarkable journey with her father Moshe across countries and cultures, to trace the turbulent path her grandmother – legendary singer and actress Soad Saki, a huge star across the Arab world in the 1940s – took to raise her son as a proud Israeli citizen.
Vishniac (UK Premiere, USA, 2023) is a deeply moving film, in which Vishniac's daughter speaks candidly about her bigger-than-life father, a remarkably talented and complicated man.
The Consultant: The Story of Arthur J. Finkelstein (UK Premiere, Israel, 2022) tells the story of the late Republican Party consultant, whose kingmaking powers have played a major role in the rise of right-wing populism around the world over the last two decades. Although Finkelstein had an ability to manipulate public opinion, he could not stop leaks about his own long-term same-sex relationship. Attempting to square Finkelstein's identity with the views of the politicians he worked with, this fascinating film sheds light on a life full of mind-boggling moral contradictions.
EUROPEAN FILM PROGRAMME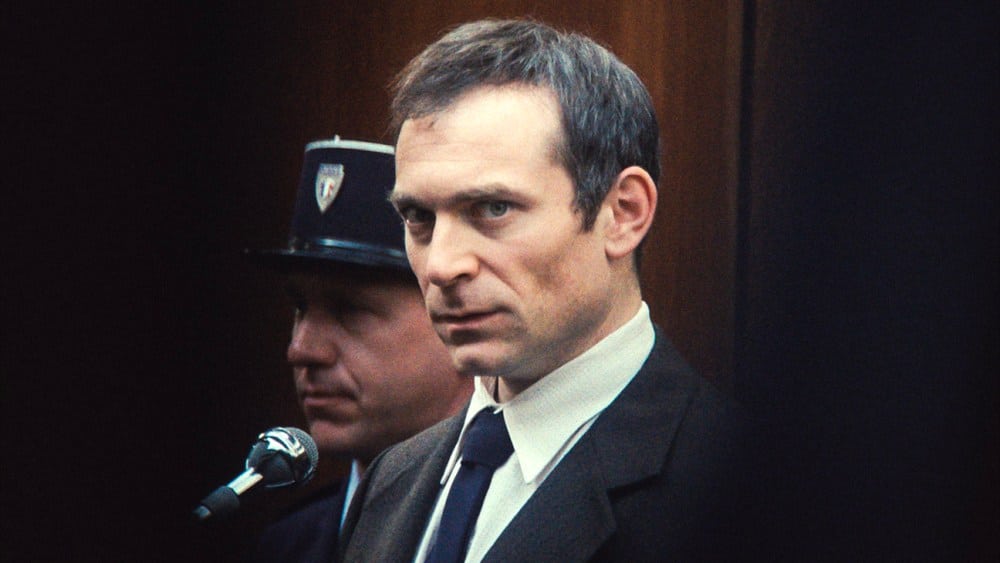 The Goldman Case (France, 2023), a tense, edge-of-the-seat courtroom drama powerfully recreating the trial of Pierre Goldman in France in 1976 – widely acknowledged as the most divisive case since the Dreyfus Affair of 1894.
The Shadow of the Day (Italy, 2022) is a dramatic love story set in 1938 about a Jewish WWI veteran attempting to live life according to his own rules despite the encroaching darkness of Mussolini's fascism.
Erica Jong: Breaking the Wall (UK Premiere, Switzerland, 2022), the writer of 1973's Fear of Flying – a groundbreaking novel exploring the hitherto taboo subject of women's sex lives and erotic fantasies – looks back on her remarkably rich and varied career as an author, whose trailblazing work has helped popularise the principles of feminist thought, and challenge sexual and social norms.
Stay With Us (France, 2022) tells the story of acclaimed Jewish comedian Gad Elmaleh, who moves back to Paris from New York. His parents are ecstatic about his return until they find out the identity of the new woman in his life: the Virgin Mary. Based on the filmmaker's own Catholic conversion, this semi-autobiographical comedy is a celebration of interfaith harmony.
The Crucified (UK Premiere, Czechoslovakia, 1921) offers a fascinating, if troubling, representation of Jews and antisemitism in 19th century Europe. Tormented by a childhood memory of his Jewish mother being crucified during a pogrom, her illegitimate son is determined to find out her fate. This powerful new restoration is accompanied by a newly-commissioned electronic music score that subtly enhances the film's unsettling themes.
ISRAELI FILM PROGRAMME
The festival's largest strand, the Israeli Film Programme is a showcase for the most interesting and provocative new Israeli cinema across a variety of film forms and genres.
Barren (Israel, 2022) sees a young orthodox wife fall under the spell of a Rabbi who claims mysterious powers while her husband is away on annual pilgrimage.
The Camera of Doctor Morris (2022) everyone in Eilat knows Dr Reginald Morris and his crocodile Clarence who grew up in his garden, a British bubble in the middle of the desert where his family moved from Britain in the 1950s. Itamar Alcalay and Meital Zvieli has created an affectionate portrait from the good doctor's 8mm footage.
Children of Nobody (Israel, 1992) centres on a caring foster-mother Margalit who runs a shelter for at-risk youth in a rapidly gentrifying area which leads to conflict with ruthless real estate developers.
Matchmaking (Israel, 2022), is a sharp and hilarious critique of the business of love and marriage in the Haredi community as young couple Moti (Amit Rahav, Unorthodox), who is Ashkenazi, and Nehami, a Sephardi, must find a way to be together in the ultra-Orthodox city in which they live.
Elik & Jimmy (Israel, 2022), a romcom, charts the decade it takes for Elik and the Jimmy to overcome their body image issues and give their relationship a chance.
The Future (UK Premiere, Israel, 2023) a semi-satirical psychological thriller in which an Israeli senior scientist Nurit fails to prevent the murder of an official, and goes head to head with the young Arab university student who confessed to the murder.
A Room of His Own (UK Premiere, Israel/Italy, 2023) is a moving and remarkably nuanced portrait of a vulnerable adolescence as seventeen-year-old Uri struggles to cope with his father's departure, his mother's emotional dependency on him, a lack of connection with his fellow students and the looming shadow of army service.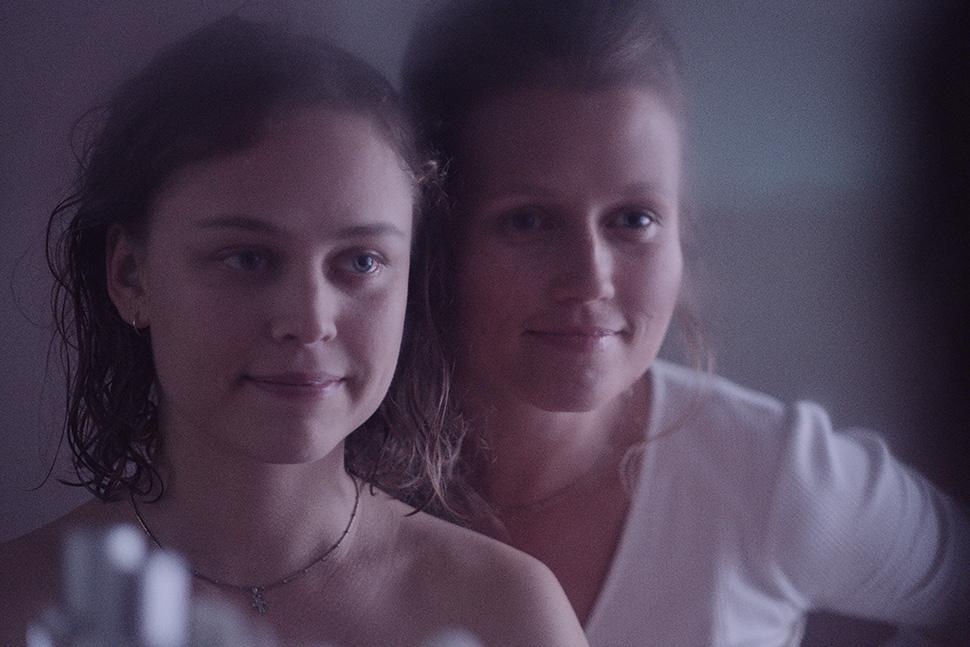 Valeria is Getting Married (UK Premiere, Israel, 2022), an unflinching and often hilarious exploration of gender inequality in its fiercest, most devastating form. The film sees Christina, a Ukrainian woman, organising the same arranged marriage set-up for her younger sister Valeria which she herself experienced, only to find that Valeria has other ideas.
Savoy (UK Premiere, Israel, 2022) is a powerful docudrama which recreates the night of 4th March 1975, when eight Palestinian terrorists commandeered the Savoy Hotel in Tel Aviv, taking guests and staff hostage. This hybrid film features both archival footage and reenactments with Ivgy playing Kohava Levi, a courageous guest who aided in negotiations but was ridiculed in the press at the time.
Or (My Treasure) (Israel, 2004) offers a mesmerising early performance from Ivgy as she plays a teenager desperately trying to earn enough money to support her mother and stop her from returning to prostitution. The film won multiple awards at the Cannes Film Festival.
H2: The Occupation Lab (Israel, 2022) (+ Panel Discussion) looks at the tense situation in the West Bank city of Hebron region where both Jewish and Palestinian residents live very different lives.
BRITISH FILM PROGRAMME
Red Herring (UK 2023) follows Kit, 24, who is coping with the diagnosis of an inoperable brain tumour. The life-shattering diagnosis impacts Kit and his family's lives in many different ways, with the film also telling the story of Kit's father's conversion to Judaism, in order to get the support needed for the trauma the family is experiencing.
Shoshana (UK/Italy, 2023) (+Q&A with director Michael Winterbottom) is set in 1930s-1940s Tel Aviv and concerns the rising tensions between the Jewish population and the occupying British authorities. The renowned British director Michael Winterbottom again triumphs with this action-led historical feature follows two British police officers in their pursuit of the poet, Irgun leader and Lehi founder, Avraham Stern (Aury Alby), to try and stop murderous attacks against the British.
AMERICAS AND AUSTRALIA FILM PROGRAMME
I Like Movies (English premiere, 2022) is Chandler Levack's cinematic love-letter and debut feature, a coming-of-age gem which invites us to see life through the eyes of a socially awkward seventeen-year-old cinephile who takes a job at at his local video store and learns about the darker side of the movie industry.
Less Than Kosher (UK Premiere, Canada, 2023) sees self-proclaimed 'Bad Jew' Viv forced to take a job at the synagogue when her career fails to take off.
Queen of the Deuce (UK Premiere, Canada, Greece, 2022) charts the unlikely story of Chelly Wilson, who fled her native Greece in 1939 to start a new life in New York City. With five dollars in her pocket, and personality and chutzpah in abundance, this trailblazer would start her own empire as the owner of several successful porn theatres and producer of hardcore porn movies within the 'Deuce' – NYC's notorious 42nd Street.
The Narrow Bridge (UK Premiere, Australia, 2022) is an incredibly moving documentary about the members of the grassroots movement of Israeli and Palestinian Bereaved Families who struggle through their personal pain and hostility to promote peace and an end to the ceaseless cycle of violence, transforming their grief into a bridge for peace.
UK JEWISH FILM FESTIVAL 2023 | 9-30 NOVEMBER 2023