Director/writer: Robert Guediguian
Cast: Jean-Pierre Darroussin, Ariane Ascaride, Gerald Meylan, Maryline Canto, Gregoire Leprince-Ringuet.
90mins    Contemporary Drama from the Director of Army of Crime (2009)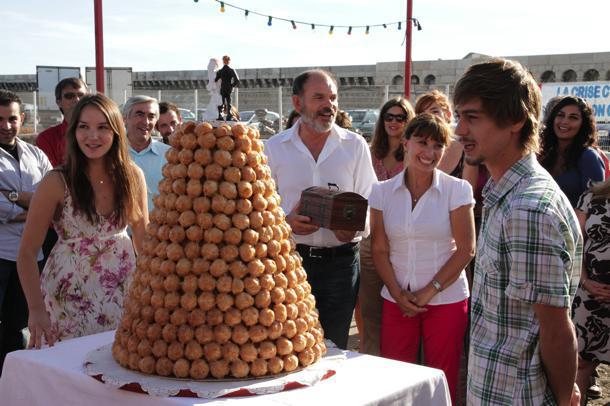 Not to be confused with the Gregory Peck "Snows" of 1953, this film was inspired by a Victor Hugo poem "Les Pauvre Gens".  Set in writer/director Robert Guediguian's home town of Marseilles it's a deeply touching and human story of social realism resonating with the current mood of economic uncertainty: a far cry from the glamour of Hollywood.  It has Jean-Pierre Darroussin as Michel, who is looking forward to a new lease of life with his family after recently losing his job as a union rep in the local neighbourhood of L'Estaque.  But when he and his wife Marie-Claire (Ariane Ascaride) are violently robbed by an ex-colleague their love for each other and successful marriage are put to the test and they start to re-examine their working-class values of solidarity and socialist take on life.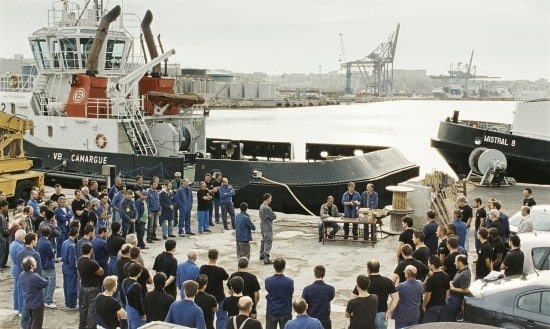 Guediguian regulars Jean-Pierre Darroussin and his on-screen wife Ariane Ascaride make a strong and believable couple and create some poignant moments in this involving and provocative drama which proves that life is all about the people we meet along the way.  Robert Guediguian could be France's answer to Ken Loach.
Meredith Taylor ©