Director: Asghar Farhadi
Cast: Tahar Rahim, Ali Mostaffa, Bérénice Béjo, Pauline Burlet, Elyes Aguis, Jeanne Jestin
130min   Drama
[youtube id="MadIEI1dhek" width="600″ height="350″]
Following a separation from his French wife, Ahmad (Ali Mostaffa) returns to Paris from Tehran to finalise the divorce and uncovers secrets from the past.
The French are famous for their ménages à trois and here in Cannes, Asghar Farhadi's follow up to A Separation (2011) is sure to go down well.  A richly-plotted, schematic affair that unravels gradually based on a complex web of relationships for a multi-cultural family living in Paris. Making a flying visit to Paris to sign papers for his divorce from Berenice Bejo's Marie, Ahmad finds her living with a new love in the shape of Tahar Rahim as Samir. The fall-out of all this has naturally complicated the emotional lives of the three kids involved; two girls from Marie, and a son, Fouad, from Samir.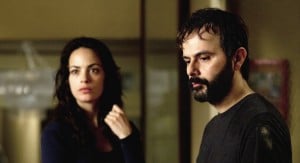 Marie has been busy on the romantic front: Ahmad was her second husband and she is now pregnant by Samir. Tahir's Rahim gives a cool-headed performance as a dutiful family man, dedicated to his son and still confused emotionally about the strange circumstances of his current wife's suicide attempt, visiting her bedside regularly, where is she lies in a coma.  As the characters start to accommodate Ahmad's arrival in the household, a new dynamic develops making the future relationships of those involved even more rocky, as the secrets of the past gradually unravel.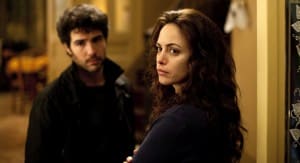 Ali Mosaffa's Ahmad appears to exert a calming and stabilising influence on the proceedings, particularly on the kids, but he also shows signs of being a control freak in this complicated interplay between a complex web of personalities which is slow-burning and measured in tone rather than melodramatic (although Béjo occasionally overplays her role).  The Past is immersive and well-acted throughout, although initial tension gradually subsides as the pace grows more ponderous, particularly towards the end.  Intimate in feel, the action plays out like a more intense version of the After Midnight trilogy, and will appeal to those who enjoy dialogue-heavy, romantic dramas. And although it doesn't quite scale the heights of A Separation this feels a more mainstream European story than an Iranian one. MT
THE PAST IS ON DVD from 23 June 2014