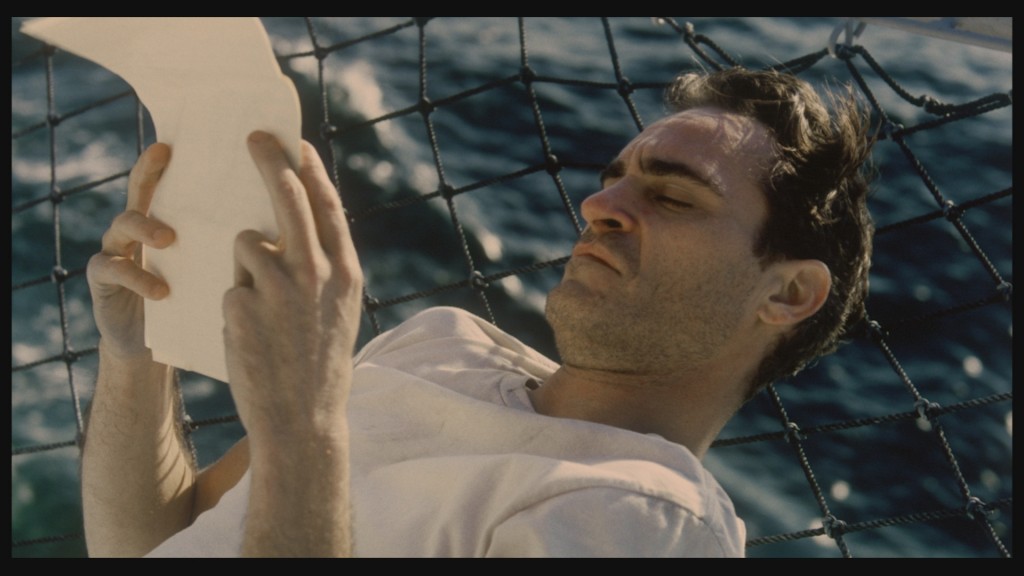 Director: Paul Thomas Anderson
Cast: Philip Seymour Hoffman, Joaquin Phoenix, Amy Adams.
144mins        US Pyschological Thriller
Joaquin Phoenix was shared Best Actor at Venice this year for this dramatic portrayal of a mercurial Naval veteran who emerges emotionally damaged from the wreckage of the second World War to face an uncertain future.  Dazed by the spotlights of a spiritual cult named The Cause, he falls under the spell of its charismatic and delusional leader, Lancaster Dodd (Philip Seymour Hoffman as joint Best Actor) who peddles past life regression therapy to the great and good of Philadelphia in 1950.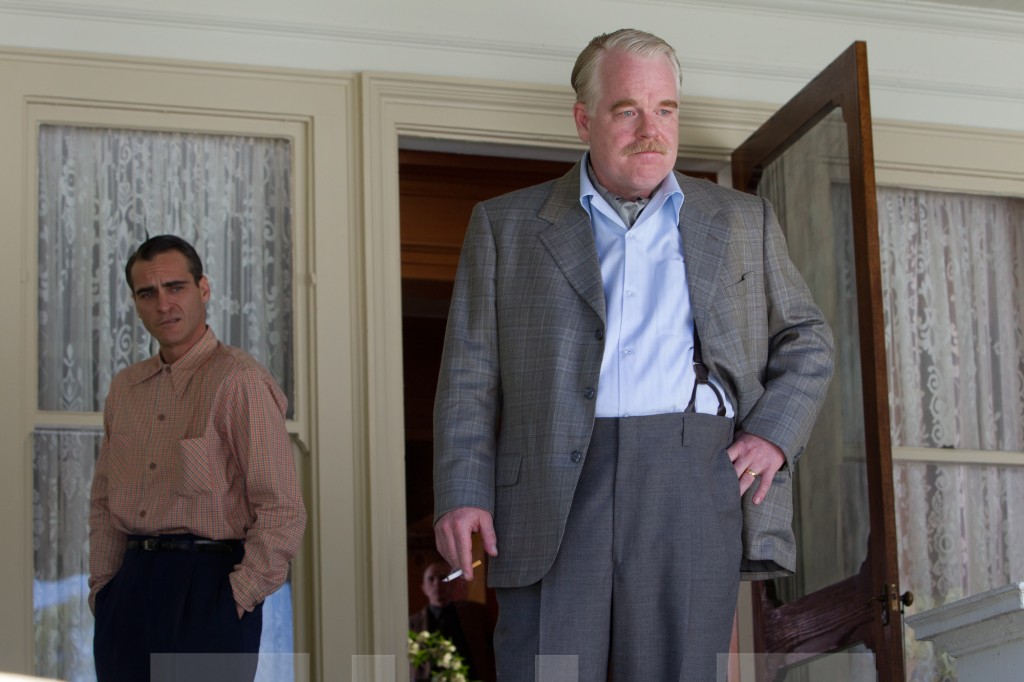 Stanley Kubrick had a look at Scientology-style cults with Eyes Wide Shut and this is Paul Thomas Anderson's take on the secret and slightly sinister cult.  Magnolia was another outing where he glamorised a cult leader in the shape of Frank Mackey who was played by Tom Cruise.  But this time Anderson paints more just a portrait of a cult: this is a landscape of America at that time.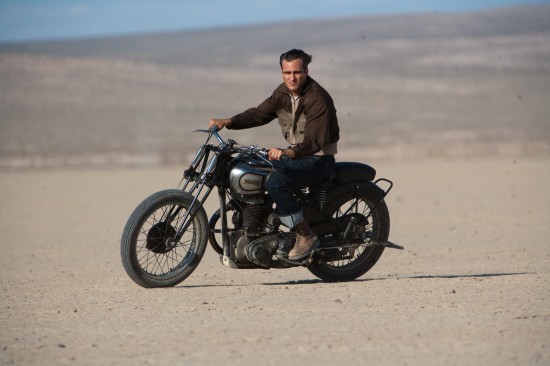 Dazzlingly shot on 65mm format, there's certainly nothing cultish about the look of this film with its alluring aesthetic, dazzling camera work and authentically crafted '50s detail. Jonny Greenwood's unsettling orchestral score gives the film a disturbing undertone; but it's Joaquin Phoenix and Seymour Hoffman, who really make this story as utterly involving as it is, and for over two hours, and that's some achievement.  Seymour Hoffman fills the screen with his ebullient presence and paternalistic strength appealing to Phoenix's almost childlike need for stability and acceptance as they slowly develop a strangely interdependent chemistry that verges on the visceral and, at times, even the sexual as'servant and master'.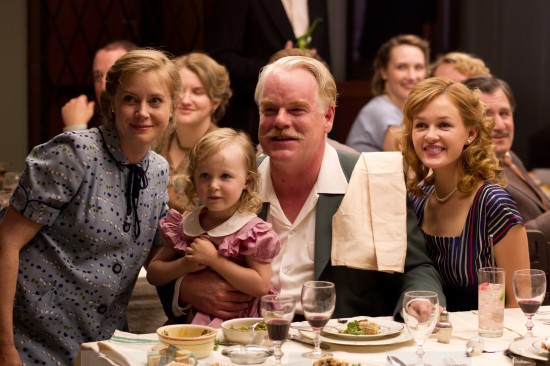 In some ways Phoenix's Freddie Quell represents the broken America rising from the ashes of War and finding a new sense of direction and power represented by The Cause and Lancaster Dodd.  But whichever way you see it The Master is an exciting and vibrant piece of cinema from a Paul Thomas Anderson at the top of his game. MT
httpv://www.youtube.com/watch?v=1WTM8eO1Oec
THE MASTER releases on 2nd November in 65mm format exclusively at the Odeon West End and then from 16th November nationwide.