Dir: Tobias Linholm | Cast: Soren Malling, Pilou Asbaek, Pernilla August, Rolf Lassgard, Laura Christensen, Dulfi Al-Jabouri, Hans Henrik Clemensen | Denmark, True crime drama, 2021
True crime doesn't get any more gruesome than the murder of journalist Kim Wall. So the Danes have thrown their best talent behind this HBO miniseries (now also on BBC 2) written and directed by Tobias Lindholm (whose Another Round is Denmark's Oscar hopeful) and starring Pernilla August, Borgen's Soren Malling, Pilou Asbaek (A Hijacking) and Rolf Lassgard.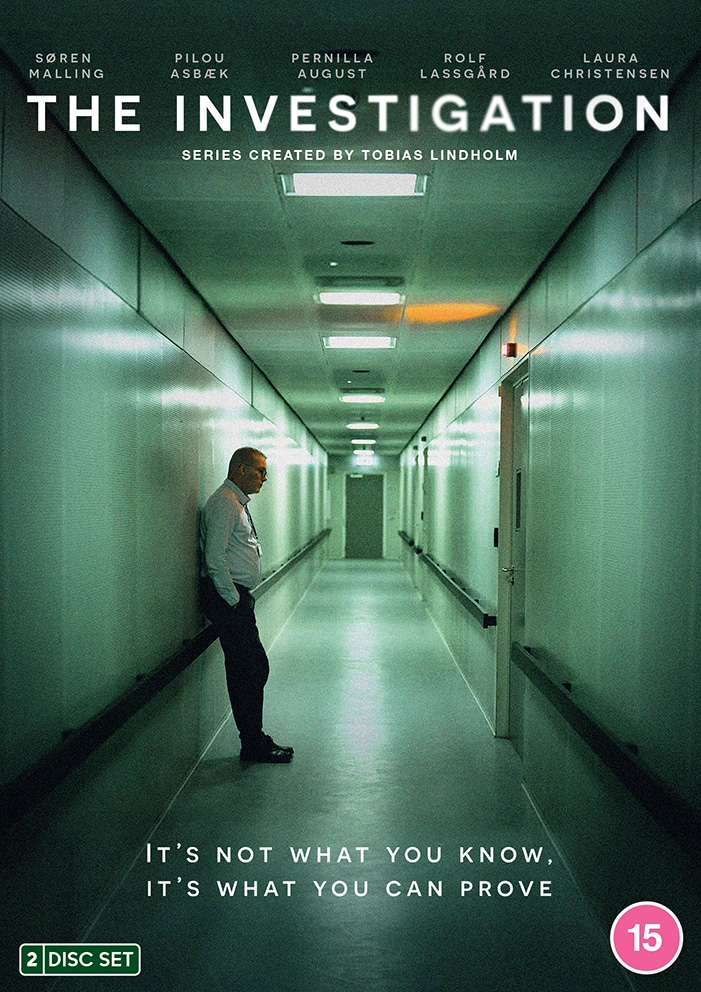 This was a murder that shocked the world: a Danish inventor Peter Madsen invited Wall to visit his homemade submarine somewhere off the coast of Denmark. She then disappeared without trace and Madsen was rescued after his vessel sunk near to Copenhagen's Koge bay. Interviewed by police Madsen later claimed Wall had slipped and hit her head, drowning in a watery grave. But then it gets weird. As Wall's body parts were gradually washed up, the head some time later delaying identification, Madsen was arrested and charged with her murder, changing his story several times in the aftermath.
Sombre and sumptuously photographed by Magnus Nordenhof Jonck this plays out as a slow burning and evocative thriller that manages to be utterly compelling while respecting the delicate subject matter and Wall's loved ones, as it carefully chronicles the unfolding investigation – day by day – under the guidance of Malling's thoughtful Jens Moller. The detective really took it upon himself to ensure that no stone was left unturned in exploring the unpalatable facts, consulting oceanographers and tide experts to fathom out what happened during that fateful night of August 10th 2017.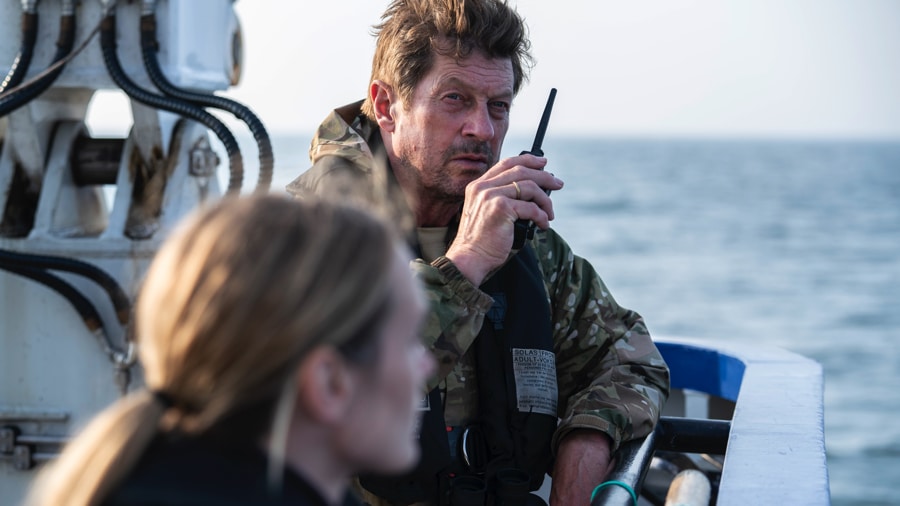 Wall was an accomplished professional investigative journalist with everything to live for, yet her career was cut short by Madsen who not only ended her life, but in such a macabre way – presumably he hoped the evidence would be destroyed by marine life.
Moller works painstakingly in the suitably grim conditions of a rainy Danish autumn – the whole process took four months – to try and piece together enough evidence to nail Madsen. Dogs detectives join specialist divers and pathologists, and the scenes involving Walls' parents are particularly moving. The six part structure enables Lindholm to fully flesh out the characters' backstories in this deeply affecting criminal procedural that widens out into a slice of social history.
Although one tries to avoid the expression 'Nordic Noir' in this particular case, it's just what it is. No disrespect to Wall, she just happened to be the victim. All things considered I think she would consider this a fitting tribute to her life. MT
ON BBC2 from 29 January 2021 | DVD on 1March 2021