Director/screenplay Miranda July.
Cast: Hamish Linklater, Miranda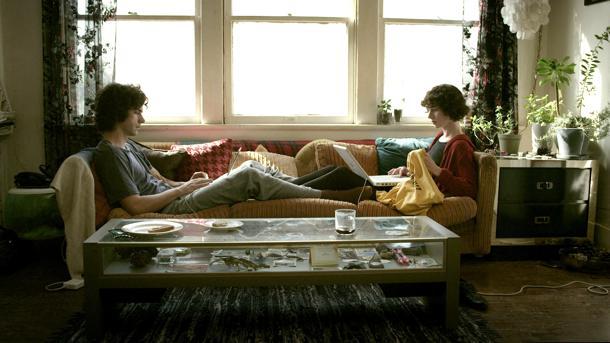 July
USA/91mins  Cert12
Sophie and Jason live together in a warm glow of duvet hugging and low achievement in downtown LA.  Semi-fulfilled by a mindless existence of online jobs and part-time dance teaching; their only serious commitment is a plan to adopt an injured cat "PawPaw" who narrates part of the story. Their humdrum days encompass a series of offbeat characters who throw up amusing vignettes and wry exchanges in this banal but touching comedy written by July herself.
Both approaching 40 they start to question the future without reaching any real conclusions.  It then emerges that the solution is man-size in the shape of local businessman and his 'cooky' daughter, who help bring Sophie to a dawning realisation.  But it's not quite as simple as it sounds.  Jason throws a curve ball just as we're getting complacent at the outcome of this quirky but endearing comedy and its spare but catchy score. You'll either love it or hate it.
Meredith Taylor
At the ICA on 31-March 1st April 2012
http://www.ica.org.uk/films