Director: Lucy Walker
90mins  ****  Documentary  Biopic  US
The story of snowboarders Kevin Pearce and Shaun White has an unexpected outcome.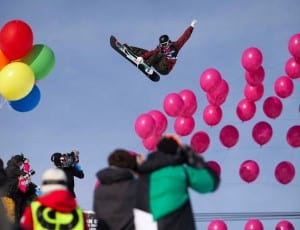 Lucy Walker's adreniline-fuelled, action-packed sports doc is a visual feast of panoramic time-lapse sequences in the snowbound landscapes of Canada and Colorado, set to an exhilarating soundtrack. But this snowboarding doc soon develops into something far more fascinating and meaningful. Meaningful, that is, even if you're not a fan of the sport or of any sport, for that matter. The Crash Reel is really about the nature of risk, of human frailty and how the support of a loving family can enable us to reach our full potential, whatever life throws our way.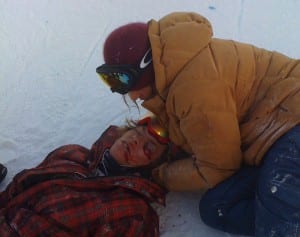 Kevin Pearce and Shaun White are highly competitive World champions and arch rivals in the extreme sport of snow-boarding.  We see them competing here for the Vancouver Olympics but when Pearce suffers a tragic accident, White goes on to take the Gold medal.  The story then turns the spotlight on Pearce, following him in the aftermath and recovery process. Examining at close quarters his will to survive and sheer conviction that one day he will return to the slopes and beat Shaun White are extraordinary. But his medics and family fear that this may cost him his life.
Growing up with a close family in an upmarket part of Vermont, Kevin Pearce and his three brothers (one of them with Down's Syndrome) had every possible advantage in life.  But he's a reckless individual who develops into a risk-taker whose will to win becomes paramount.  In this climate of industry pressure and lack of regulations, extreme sports people will push themselves to the preternatural extremes, risking life, limb and family loyalty to meet the expecations of their public.  Lucy Walker shows how ultimately greater awareness of our own boundaries can actually help us develop greater spiritual awareness and that evolvement of the mind rather than the body is the real key to human success. MT
THE CRASH REEL IS ON GENERAL RELEASE FROM 27TH SEPTEMBER 2013 AT THE CURZON SOHO AND THE ICA LONDON