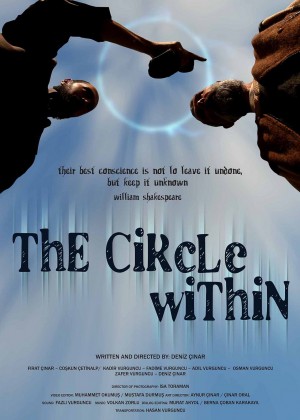 Director/Script:                             Deniz Çınar
Cast: Fırat Çınar, Coskun Çetinalp, Kadir Vurguncu, Fadime Vurguncu 
Turkey                          72mins       
 2012          Psychological Drama
From the oblique Shakespearean opening quote from Othello- "Their best conscience is not to leave it undone, but keep it unknown", The Circle Within is a fascinating, engrossing and quite unexpected exploration of faith, religion, trauma and belonging from Deniz Çınar, employing the disappearing world of the Kurdish Yazidi.
A minority religion, Yazids worship the sun and can be found in ever-dwindling numbers in Turkey, Syria, Iraq, Georgia, Armenia, Ukraine and Russia, but have been forced mostly into exile in Eastern Europe, due to persecution.
The Circle Within is a beautiful, measured film, shot in the vast, rolling, timeless countryside of rural Eastern Turkey. With a conceit as simple as a child's game, this film manages to explore with a depth and totality, some of the darkest recesses of the human mind.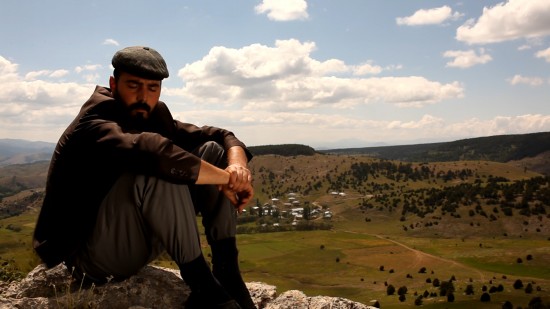 'Cerci' Halil, a humble travelling Yazidi peddler, sells his wares from village to village; cheap trinkets and baubles in the main, with a few useful items thrown in, from marbles and toys for the kids, to shaving brushes, spoons, rings and needles for the adults, he spreads his wares on an impromptu blanket for all to covet. Life appears quite sweet and innocent, if not exactly easy, until he crosses paths with Hasan.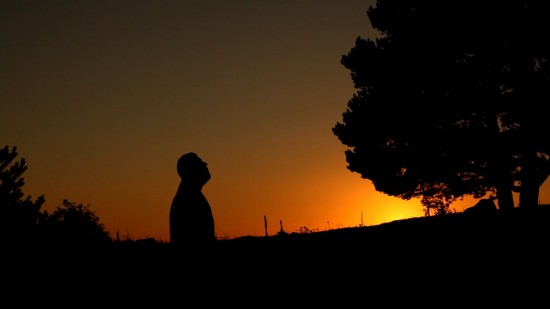 Both leads, Coskun Cetinalp as Halil and Firat Cinar playing Hasan are quite brilliant; their contrasting characters and indeed, worlds creating all the drama one could wish for on the side of a pretty barren, if stunning, mountain.Plaudits to cinematographer Isa Toraman and also Volkan Zorlu for the music, although there is an inexplicable Sound issue at one point, which is a small anomaly that doesn't detract from the film as a whole.
Another exciting Turkish Festival Film, similar in territory to that other excellent offering, Emin Alper's Beyond The Hill, exploring the inner world by utilising the outer one. Try to catch it. AT
THE LONDON TURKISH FILM FESTIVAL RUNS UNTIL 3 MARCH 2013 AT THE RIO DALSTON, ICA AND CINE LUMIERE, LONDON