Director: Ken Loach
Cast: Paul Brannigan, John Henshaw, Gary Maitland
121mins   Comedy Drama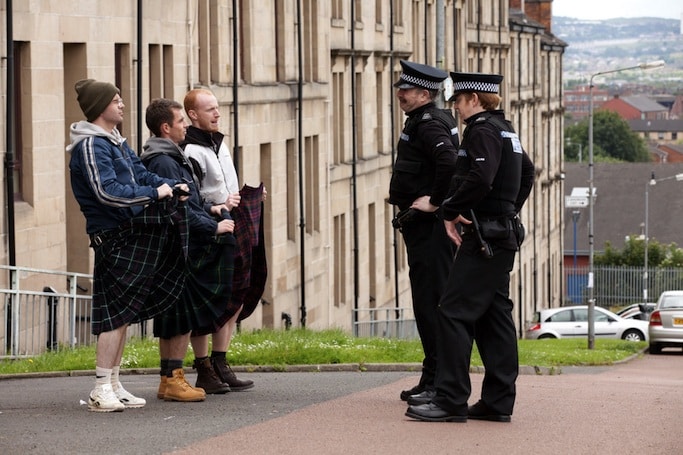 Ken Loach's Cannes 2012 entry is a light-hearted tale underpinned with social reality about a young Glaswegian delinquent trying to get his life in shape ready for impending fatherhood.  International audiences will be drawn to the theme of Scottish whisky distilleries and although the humour verges on the side of 'too much information', the Highland setting lifts the spirits in more ways than one and guarantees an entertaining watch with a gripping plotline and good performances all round.  Vintage Loach territory.
Meredith Taylor ©
[youtube id="NcQIvmR21VU" width="600″ height="350″]
Releasing across London at the Tricycle and Everyman cinemas and main chains from 1 June 2012
At the other end of the spectrum and also opening this weekend is The Turin Horse, the long-awaited latest from Bela Tarr (The Man From London).  This Hungarian minimalist's work is very much an acquired taste where little happens for a great deal of time in a wild and mesmerising world of black and white. Every subtle nuance is open to interpretation as the story unravels over six days and features Janos Derszi and his daughter (Erika Bok) and their struggle to survive in a visceral nightmare of poverty, howling winds and a horse who refuses to eat and drink.  The eponymous Turin Horse refers to Friedrich Nietzsche's experience with a cab-horse in Turin in 1889 which caused him to stop writing for over 10 years.  And that's really about all there is to say: It's a mournful, thrilling and strangely beautiful film and supposedly his last.
[youtube id="tWYoqi4Kpw4″ width="600″ height="350″]
Now showing at the Curzon London