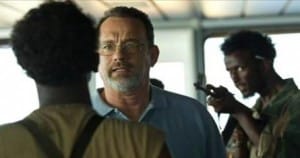 Tom Hanks headlines this year's London Film Festival in the opening gala of CAPTAIN PHILLIPS: a Somali hijacking drama on the high seas. He also plays Walt Disney in the closing gala SAVING MR BANKS  co-starring Emma Thompson as the 'Mary Poppins' author P L Travers.  This year's festival will feature biographical films on Julian Assange, Princess Diana, Grace Kelly and Nelson Mandela. And Judy Dench joins Steve Coogan in Stephen Frears' latest drama and Venice hit, PHILOMENA, about a  mother's search for her long-lost son, given up for adoption by Irish nuns.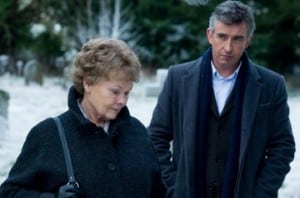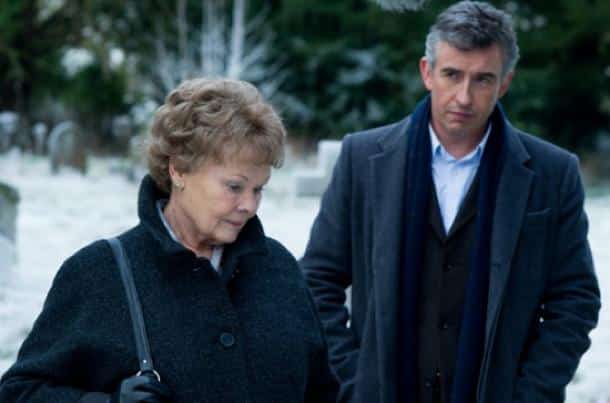 The nine main sections are each headed by a Gala performance as follows: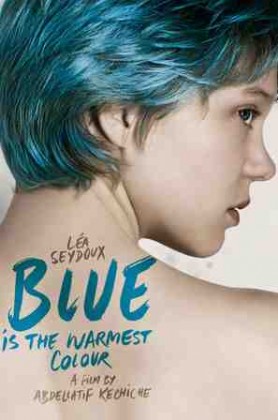 LOVE with Cannes 2013 Palme D'Or winner BLUE IS THE WARMEST COLOUR **** See Cannes highlights
DEBATE with Kelly Reichhardt's environmental psycho thriller NIGHT MOVES ****  (see Venice highlights)
DARE with Alain Guiraudie's haunting waterside drama L'INCONNU DU LAC (STRANGER BY THE LAKE) **** (see Cannes reviews)
LAUGH with Joseph Gordon Levitt's DON JON – a Berlinale hit ***
THRILL with Ivan Sens's MYSTERY ROAD – an Australian thriller
CULT with Jim Jarmusch's ONLY LOVERS LEFT ALIVE **** a vampire drama with Tilda Swinton
JOURNEY with Alexander Payne's road movie NEBRASKA **** which won Bruce Dern best actor at Cannes 2013
SONIC with Lukas Moodysson's WE ARE THE BEST! a punk drama set in 90s Sweden
FAMILY with Juan Jose Campanella's FOOSBALL 3D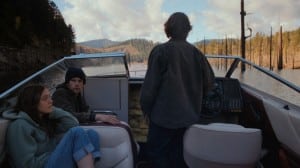 BFI NATIONAL ARCHIVE RESTORATION of THE EPIC OF EVEREST.
Of this year's competition line-up, the features we recommend are LIKE FATHER, LIKE SON from Kire-Eda Hirokazu, Clio Barnard's THE SELFISH GIANT, Xavier Dolan's standout Venice thriller: TOM AT THE FARM and Jonathan Glazer's existential drama: UNDER THE SKIN. Documentary-wise, Alex Gibney is back with another controversial look at the life of Lance Armstrong: THE ARMSTRONG LIE, and, if you have time: Frederick Wiseman's four-hour AT BERKELEY is a fascinating insight into the legendary uni and its many famous alumni.  However, steer clear of UKRAINE IS NOT A BROTHEL, a thin and poorly edited effort to champion the Ukraine feminist movement Femen by Kitty Green.  Other recommendations are Sebastian Leilo's GLORIA, which won best actress at Berlin this year. Tomasz Wasilewski FLOATING SKYSCRAPERS tackles bisexuality.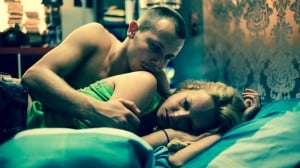 While female sexuality is dealt with poignantly in ADORE, Anne Fontaine's adaptation of Doris Lessing's short story and Jill Soloman's AFTERNOON DELIGHT, a raunchy look at one woman's bid to spice-up her marital relations.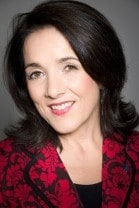 Where would cinema be without Andrzej Wajda's contribution? WALESA. MAN OF HOPE is his important, well-crafted and watchable docudrama about the life of nobel prize-winner and president who made an valid contribution to freedom in the workplace.  Roman Polanski love of sport is not well-known but Jackie Stewart certainly is and the two old friends collaborated on a documentary with his favourite racing driver, entitled WEEKEND OF A CHAMPION. Francois Ozon is back with another look at teenage prostitution: JEUNE ET JOLIE. For all the ultimate in geekdom, 80s-style film COMPUTER CHESS will appeal – shame it's not available on betamax.  Documentary JODOROWSKY's DUNE looks at the story behind the Chilean maverick director's bid  to make a film version of Frank Herbert's fantasy opus DUNE.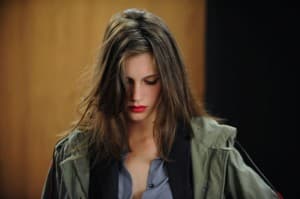 In car thriller LOCKE is an action-packed one-hander that will keep you firmly wedged in your seat thanks to a immersive turn from Tom Hardy and finally classic music fans and anyone who's interested in the story behind opera will welcome BECOMING TRAVIATA, an exultant piece of filmmaking from Philippe Beziat and one of the highlights in the Cannes Market section this year.  FOR THE FULL PROGRAMME DOWNLOAD HERE