The 9th LONDON SPANISH FILM FESTIVAL brings a spicy selection of Spain's latest dramas and documentaries right to your doorstep at the CINE LUMIERE, London this Autumn.
STOCKHOLM stars Aura Garrido and Javier Pereira who share a poignant night of seduction in the Swedish city.  In THE EXTRAORDINARY TALE, boy meets girl in a modern humorous re-working of Kafka's 'Metamorphosis' set in contemporary Seville and starring Ken Appledorn (The Imposter) and Aida Ballmann.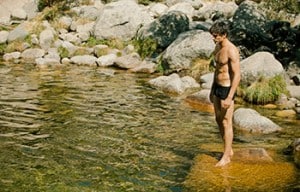 From Barcelona, A GUN IN EACH HAND (UNA PISTOLA EN CADA MANO is Cesc Gay's latest comedy drama about eight fortysomething men and their mid-life crises. Led by Javier Camara (Talk to Her) and Ricard Darin (While Elephant) it's a well-scripted affair of bittersweet moments seen from a male perspective.  THE END (FIN) is a thriller with a sci-fi twist, starring Andres Velencoso (the Spanish model) and Maribel Verdu (Blancanieves) who head to the mountains for a reunion with sinister overtones. Isabel Coixet is well-known for her ground-breaking films and this UK premiere of YESTERDAY NEVER ENDS (AYER NO TERMINA NUNCA) is her metaphor for Spain's economic and social woes, seen through a couple's turbulent relationship, set in 2017.
On the documentary front, THE LABEQUE WAY follows the legendary French piano duo Katia and Maria Labeque as they perform across Europe with appearances from Sir Simon Rattle and Semyon Bichkov. THE EYES OF WAR (LOS OJOS DE LA GUERRA) explores the motivations behind four journalists reporting from Iraq, Bosnia, Afghanistan and The Congo.  There will be a Q&A with the director Miguel Angel Idigoras to follow.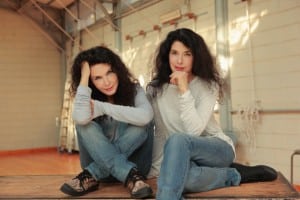 Sumptuously set in Paris, LA BANDA PICASSO is Fernando Colomo's entertaining comedy drama that delves into the intrigues between Braque, Gertrude Stein, Apollinaire and Picasso when the Mona Lisa is 'stolen' from the Louvre.  THE BODY (El CUERPO) offers dark and seat-gripping thrills from Catalan director Oriol Paulo and the producers of THE ORPHANAGE and centres on the disappearance of a corpse from the local morgue.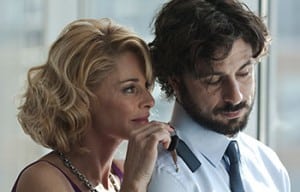 A fifties masterpiece and one of the biggest commercial hits in Spanish film history is THE LAST TORCH SONG (El ULTIMO CUPLE, 1957) starring Sara Montiel as Maria Lujan, a forgotten diva who sings some of the best-known songs from Spanish cinema here.  She went on to Hollywood to headline with the likes of Gary Cooper and Joan Fontaine.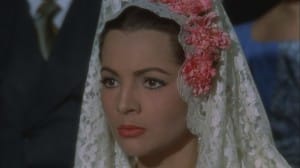 Finally from the archives there's Bigas Lune's 1992 modern classic JAMON, JAMON which launched Javier Bardem and Penelope Cruz and explores the complex relationship between erotic desire and food, set in the arid Zaragoza desert. I wonder if it was love at first sight for the Spanish duo who are now happily married with kids! MT
For the full programme