Oscar-winning Tim Robbins will be celebrated at this year's Karlovy Vary Film Festival with a Crystal Globe for his Outstanding Contribution to World Cinema as an actor, director, screenwriter, producer and musician. Robbins won his Academy Award for his performance as Best Supporting in Mystic River (2003) and was later nominated for a best director Oscar for Dead Man Walking (1995). 
Tim Robbins grew up surrounded by artists from an early age and began his acting career on the New York stage with the experimental theatre ensemble The Actor's Gang, which under his guidance earned widespread audience acclaim and more than a hundred critics' awards.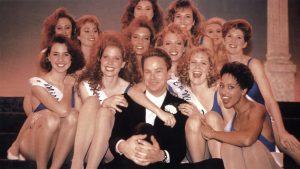 This early success led to various roles in TV and a film career that flourished with his performance in Ron Shelton's popular sports film Bull Durham (1988). Proof of his undeniable talent followed with his role in the drama Jacob 's Ladder (1990), and Robbins went on to work with legendary indie director Robert Altman – taking the sardonic lead role in Altman's The Player (1992) which won him a Golden Globe and the Best Actor at the Cannes Film Festival. 
Honing his skills behind the camera, Robbins' directorial debut was the impressive drama Bob Roberts (1992 left) which he scripted, co-scored (with his brother David), and also appeared in the title role, singing many of the songs himself.  And the following year he was back with Robert Altman to film Short Cuts (1993). The ensemble cast won a Special Golden Globe and also took home the Volpi Cup from the Venice Film Festival.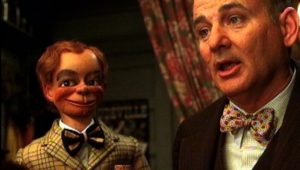 There followed appearances in the Coen brothers' The Hudsucker Proxy (1994), another outing with Robert Altman (the comedy from the world of fashion Prêt-à-Porter, 1994), and his work with Frank Darabont on The Shawshank Redemption (1994), which was nominated for seven Oscars. In 1996 Dead Man Walking earned him an Oscar nomination for best director, while his partner Susan Sarandon won an Oscar for best actress. His next auteur outing, Cradle Will Rock (1999) above, which premiered at Cannes, explored the relationship between the individual artist and society during a tumultuous time in the U.S. though this time in another era. As with Dead Man Walking, Robbins produced, and the music was written by his brother David. 
After Stephen Frears's romantic comedy High Fidelity (2000) and Michel Gondry's bizarre Human Nature (2001) – based on a script by Charlie Kaufman – Robbins appeared in one of his most successful roles – in Clint Eastwood's crime drama Mystic River (2004), for which both Robbins and lead actor Sean Penn won an Oscar and a Golden Globe. Recently Robbins has appeared in Marjorie Prime (2017) and HBOs The Brink (2016) and Here And Now (2018). 
KARLOVY VARY FILM FESTIVAL | 29 JUNE – 7 JULY 2018 | TIM ROBBINS WILL PRESENT BOB ROBERTS and CRADLE WILL ROCK and perform with his ensemble The Rogues Gallery Band.