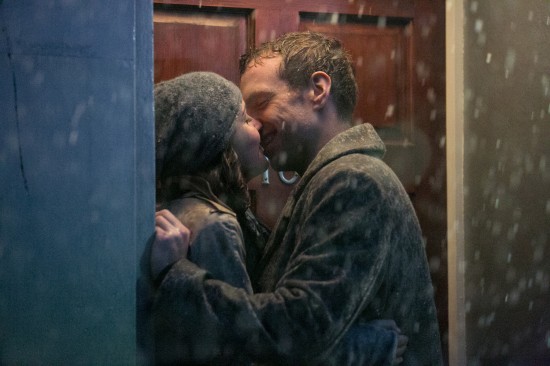 Director/Writer: Dan Mazer
Cast: Rose Byrne, Simon Baker, Rafe Spall, Anna Faris, Minnie Driver, Jane Asher, Jason Flemyng
87mins  Comedy
Borat writer Dan Mazer choses a tricky genre for his first outing as director: the Wedding Romcom. If you normally give these films a wide birth, don't be deterred by I Give It A Year. Particularly with the current slate of lengthy films on heavy topics: Lincoln, Zero Dark Thirty; it's refreshing to find a light-hearted, intelligent comedy feature that's sharply scripted and perfectly timed at 87mins.
What starts as a fairly typical storyline: eyes meet across a crowded room leading to white wedding with lewd Best Man's speech, soon becomes something more interesting and authentic: The grim realisation that some love affairs are not meant to get past the first flush of feelings. Not every romance ends in wedded bliss and the patter of tiny feet. So enough of cliches: I Give It A Year takes the story further and is underpinned by some great gags and solid performances from a starry lead cast of Anna Faris, Rose Byrne, Rafe Spall and Simon Baker.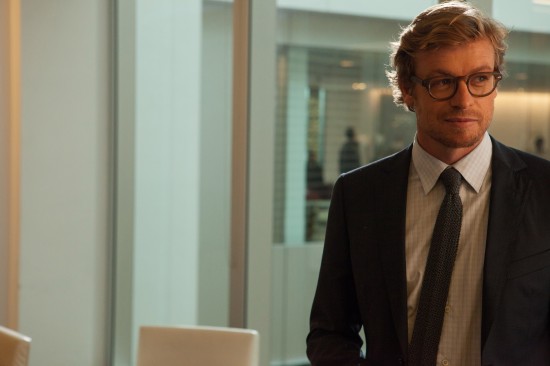 The couple in question  are Rose Byrne as an uptight PR woman Nat, who falls for Rafe Spall's housebound writer, Josh. Cracks start to show in the marriage even before the champagne has run dry and each are drawn elsewhere. Nat to a dashing American client (Simon Baker) and Josh to his ex, Chloe (Anna Faris). Olivia Colman gives a strung out turn as a marriage guidance counsellor with anger management issues. And Minnie Driver, Jane Asher and Jason Flemyng provide a Greek chorus of positive and negative approval as family members.
From the start, each character is well-thought out and authentic with ghastly brother-in-law Stephen Merchant toeing the Ricky Gervaise line, Rose Byrne still in character from 'Damages', and Simon Baker fresh out of Hollywood charm school with real star quality.  Gradually their roles start to gel with hilarious moments and tearful ones playing out to a surprising and feelgood finale. A touch formulaic but a wonderful start for Dan Mazer's directorial career and a witty way to kick off the comedy year and blow away the February blues on Valentine's Day. MT
I GIVE IT A YEAR IS ON GENERAL RELEASE IN LONDON FROM 8TH FEBRUARY 2013 AFTER PREVIEWING AT THE BFI AS PART OF THE LOCO LONDON COMEDY FILM FESTIVAL 2013