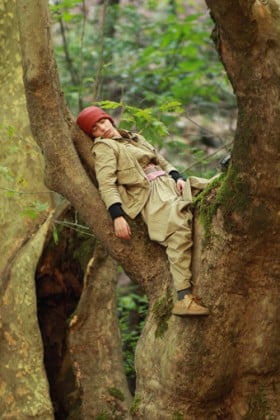 Director: Reha Erdem
Cast: Deniz Hasgüler
Onur Unsal
Yildirim Simsek
122mins   Drama  Turkish/Kurdish with subtitles
Time And Winds and Kosmos director Reha Erdem projects his ideas onto a broad canvas with visionary widescreen dramas that seem to have an otherworldly dimension.
Here he places the destructive Turkish-Kurdish conflict as the counterpoint to a sumptuous nature study set in the breathtaking beauty of eastern Turkey. The focus is a young but fiercely independent Kurdish refugee/guerilla (a superb Deniz Hasgüler) who is forced to extricate herself continually from the clutches of potential rapists who cross her path as she makes her way to safety across the breathtaking but hostile mountain terrain like an exotic bird perpetually in flight.
Erdem's regular collaborator Florent Henry, captures the awesome scenery from rocky over-hanging cliffs to emerald green forests and portrays the wildlife in a tenderly gentle almost anthropomorphic way as the girl communes with nature rescuing a donkey who is later blown up by mortar fire and gingerly feeding a wild bear in an enchanting fairytale cameo.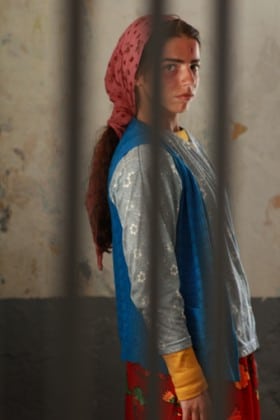 It's a touching film but also a wild and brutal one that juxtaposes the frailty of nature with the harsh intrusion of wartorn conflict in the troubled territory. Hildur Guonadottir's unsettling score perfectly complements the feeling of potential doom and constant danger.  Jin is a visually captivating adventure drama but one that ultimately fails to reach any conclusion due to a minimal script and basic lack of narrative conclusion but as a piece of alluring and cinematic contemplation it has a spellbinding quality that continues to resonate long after the titles have rolled. MT
18TH LONDON TURKISH FILM FESTIVAL RUNS FROM 21 FEBRUARY UNTIL 3 MARCH 2013 AT THE ICA, RIO DALSTON AND CINE LUMIERE LONDON.