Dir: Joseph Losey | Wri: Harold Pinter |
Britain can thank its immigrants for the renaissance it had in filmmaking in the Sixties and Joseph Losey is a fine example taking refuge in England in 1951 at the onset of MacCarthyism, realising that his career was over, to all intents and purposes, in the States.
The Servant is a classic film and groundbreaking for  several reasons. Losey brought with him a completely different approach, doing away the rather staid practices over here and bringing something new and fresh to the table. He is also responsible for discovering both Edward and James Fox.
With music by John Dankworth and his cinematographer of choice Douglas Slocombe, Losey got hold of Robin Maugham's novel, which Pinter had previously made into a play, and then adapted further into a screenplay. They almost came to blows over the finished script, but Losey persisted and it proved time well-spent; The Servant is a remarkable film.
Good timing too for Dirk Bogarde, who had long since tired of stock 'leading man' roles and wanted something a bit more interesting and dirtier to get his teeth into. Great turns also by a host of household names, Sarah Miles, Patrick Magee, Wendy Craig, Annie Firbank and even Pinter himself.
The Servant centres on an aristocrat (Fox) not long back in the country, who has bought a London townpad and feels the need for a manservant; an already outdated notion in the early Sixties. The film opens with potential, Bogarde, approaching the house for his interview. What follows is a brilliant concoction of Pinter's dialogue, Losey's direction and two very handsome actors at the top of their game.
Exploring myriad themes of the day: the class divide; the bankruptcy of the aristocracy; the moral bankruptcy of the working classes; the sexual revolution; homosexuality and a general shaking off of the value system of the day, principally, this is a film about power. Heady stuff, the impact of which cannot be underestimated, in terms of both content and style, on work to come thereafter.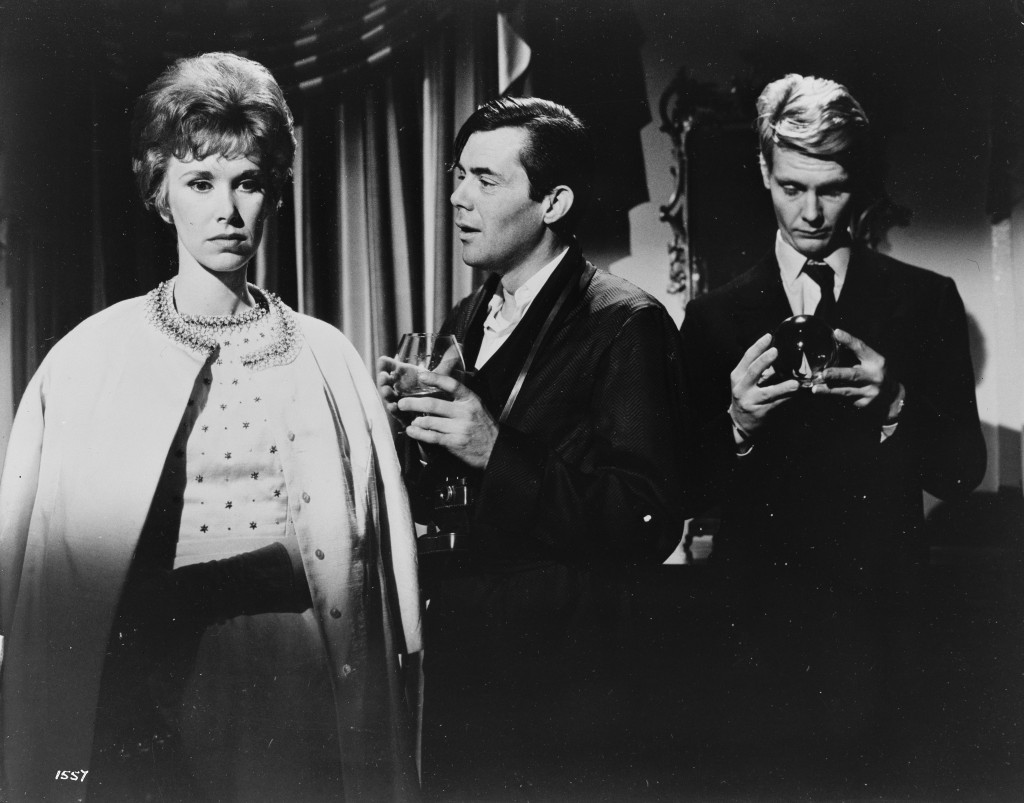 Losey is quoted thus: 'Films can illustrate our existence…they can distress, disturb and provoke people into thinking about themselves and certain problems. But not give the answers'. It's a complex piece with many characters, none of whom escape untarnished and is all the better for it. Gone are the stock stereotypes of yore, where it was easy to know who the baddie was, or who to ridicule.
A sharp black and white blade of a film with plenty to say and no little style in the doing. Andrew Tomlinson
UK PREMIERE of the 4k restoration EDINBURGH INTERNATIONAL FILM FESTIVAL | 19th August 2021 | COLLECTOR'S EDITION BLURAY, DVD, DIGITAL from 20th August