Dir:  Renée Edwards | Featuring: Clarke Peters (Three Billboards Outside Ebbing, Missouri), Dr John, Kermit Ruffins, Preservation Hall Jazz Band, Irma Thomas, Hot 8 Brass Band | US Doc | 95 mins.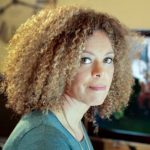 In the aftermath of Hurricane Katrina, New Orleans traditional jazz musicians gather together to play and talk about the soul of their city which celebrates its 300th Anniversary in 2018. 
Renée Edwards' paean to these Louisiana musicians is a labour of love that's been nine years in the making. Four of these were spent following a small number from different genres, as they came to terms with their changed city, musical landscape and life. Intertwined are their musical and health stories, as they frequent the New Orleans Musicians' Clinic, a lifeline and comfort, that simultaneously had its own struggles, whilst aspiring to fulfil a mission to 'keep the music ALIVE'. Without these guys the city would lose its soul, not to mention the thousands of tourists who come to join in the fun.
Best known for her editing work for some of television's highest profile news and current affairs series and documentary dramas, including award-winning Panorama Specials, A Fight to the Death and The Mind Reader, this is the British-born filmmaker's feature debut. And it's a semi auto-biographical piece recording her own happy memories of childhood holidays spend in the area, but shot through with a melancholy that records a dark time for New Orleans when the music stopped in 2005 in the aftermath to one of the most deadly and destructive hurricanes in American history. The flood defences failed, flooding the Crescent City for weeks. Lives were lost and lives were shattered. Many displaced musicians felt compelled to return to the chaos and bleak confusion to play again. This is the story of some who made it back, told in their own words. MT
ONE NOTE AT A TIME has won numerous international and domestic festival awards including BEST FEATURE DOCUMENTARY at Studio City International Film Festival, GOLD WINNER at Los Angeles Film Review Industry Awards, BEST DOCUMENTARY at Nottingham International Film Festival and three awards at the Oxford International Film Festival including FILM OF THE FESTIVAL.
ONE NOTE AT A TIME 2018 marks the 300th anniversary of the founding of New Orleans.