Mexican cinema has more than proved its worth in the last few years with a new generation of talent in the shape of Alfonso Cuarón, Carlos Reygadas, Alejandro González Iñárritu, Amat Escalante and Michel Franco. These directors have brought us a glittering array of daringly inventive and cinematically bold fare, Roma being the first Mexican film to win an Oscar in 2019.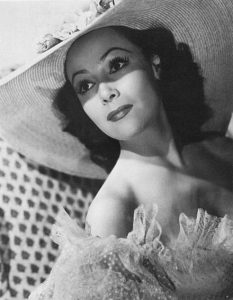 So Mexico has always had a distinctive style of its own and a rich culture to draw on. It what was one of the first countries to embrace new film technology, and did so back in the late 1890s when the country's first filmmaker and distributor Salvador Toscano Barragan (1872-1947) introduced the first moving images using a cinematograph camera which had been been invented in France in 1895. Toscano also opened Mexico's first cinema in Mexico City in 1897. As a documentarian he specialised in the Mexican Revolution, drawing on a rich vein of dramatic potential. 
But the Golden Age (1933-1964) was to come decades later during the 1930s when Mexican cinema all but dominated the Latin American film industry, and even rivalled Hollywood in its quality and prodigiousness. And it was largely Europe and the US' preoccupation and involvement with the Second World War that allowed Mexico to step into the breach with their own feisty brand of rousing romantic and revolutionary melodramas and musicals, which provided a much needed antidote to the war-themed fare being produced elsewhere – although their own films where far from light-hearted and happy, often ending in tears, vehemence and bitter recrimination. 
Fernando de Fuentes 1936 outings Allá en el rancho grande, and ¡Vamonos con Pancho Villa! (1935) were considered not only to be the first films of the Golden Age but arguably two of the finest Mexican features ever made. Emilio "El Indio" Fernández was one of the most prolific directors of the era, his love story Enamorada (1946) will always be remembered for Maria Felix's role as an aristocratic woman falling for Pedro Armendariz's rebel leader during the Revolution in 1917. In 1943 the one of the greatest love stories ever told, Wild Flower, brought together Fernandes. photographer Gabriel Figueroa, actor Pedro Armendariz and actress Dolores del Rio. They also made Maria Candelaria (1943) which won the Palme d'Or, and The Pearl (1947) which went on to win a Golden Globe. But in contrast to Hollyward, Mexican studios never had total power over their stars, allowing them to develop their own careers, define their own personalities and select their material accordingly. 
While Fernandez and Del Rio were hugging all the limelight, Gabriel Figueroa (1907-1997) was defining the aesthetics of Mexican Cinema in its most glorious period, and he didn't stop there. Figueroa photographed 212 feature films, starting his career in 1932, when he shared camera credits with the great Eduard Tisse for Sergej M. Eisenstein's ¡Que Viva Mexico! (1932). The epic visuals are certainly influenced by Eisenstein's work. The Mexican landscape is celebrated in long, carefully composed shots. Figueroa's penultimate feature was Under the Volcano (1984), directed by John Huston – the two had already made Night of the Iguana (1964). 
Fernandez and Figueroa would work together on 25 features. Both 'El Indio' and Figueroa established the character of a 'Mestizaje', a mixed race identity which Fernandez, whose mother was Native American, carried around proudly all his life.
Maria Candelaria (1944) saw the quartet reunited, Salon Mexico (1949) was another iconic work by director and cameraman. The hits Victims of Sin (1946) and Enomrada (1951) are also shown in this short retrospective.  By the Mid-1950 they went different ways; La rebellion de los Colgados (based on B Travern) was their last great success; even though their last collaboration was Una Cita de Amor in 1958. Figueroa would go shooting several Bunuel features like Los Olividados, Nazarin, La Joven and El Angel Exterminador.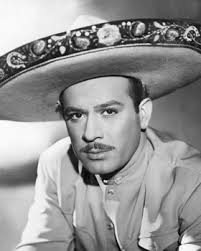 One of them Pedro Infante (1917-1957) would go on to become a screen idol in that he represented all the qualities most highly cherished and sought after in a true Mexican hero: that of being a dutiful son, a firm friend and a romantic lover. In Nosotros los pobres (1947) he fulfils all these attributes, securing himself an everlasting place in the heart and soul of the Mexican public, and crowning it all by dying when he was only 39, in a plane crash.
Another popular star was Arturo de Cordova (1908-1973) who often played tormented men driven to distraction, his suave elegance and drop-dead good looks making him highly popular with female audiences and winning him 4 Ariel awards during the 1950s. He often played alongside his wife Margi Lopez (who was actually born in Argentina). Lopez's best film was Salon Mexico (1950) and she won an Ariel for Best Actress as ravishing dancer Mercedes Gomez who reeks revenge on her pimp (Alfredo Acosta) when he tries to double-cross her. 
Another Idol who died young was Jorge Negrete 1910-53) although he made the best of his acting and musical talents during a career that lasted from 1930 through to his death. After enrolling in the military, Negrete made his way into singing opera, his recording of 'Mexico Lindo e Querido' is now considered the country's unofficial anthem. Despite his short life, he married twice – Maria Felix and Elisa Christy – and also lived with the co-star of ten of his 44 films: Gloria Marin.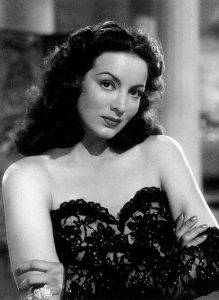 For her own part Maria Felix (1914-2002) (left) was a real stunner with a strong and vibrant personality, perfectly suiting her for femme fatale roles – most famously creating that of remarkable Dona Barbara (1943) in which she captured the public's imagination, ensuring her place in the Golden Age firmament for posterity. 
But perhaps the best known star outside Mexico was Dolores del Rio (1904-83) (top left) who epitomised Mexican female beauty, and actually rose to fame in Hollywood during the 1920s and early '30s. She returned to Mexico becoming even more popular in standout hits Wild Flower and Maria Candelaria. 
Directors such as Alberto Gout, Alejandro Galindo, Julio Bracho, and Juan Bustillo Oro were also popular and successful during this Golden Age. Their talents stretched across the board from screwball comedy to country and urban dramas offering audiences a well-rounded view of the Mexican people, their intriguing history and culture. It  was only when television came along to challenge their dominion and their hold over the nation's viewers, that the Golden Age started to wane. MT
SALON MEXICO | JULY 2019 | BFI SOUTHBANK