London Turkish Film Week is back for a second year running in the luxurious surroundings of the Regent Street Cinema and various other well-known venues across the capital. From 24 -30 April a selection of recent dramas and documentaries will be accompanied by talks and a chance to meet the directors and cast.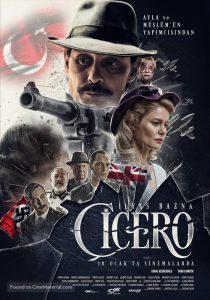 Turkish cinema is known for its captivating widescreen dramas that reflect the cultural diversity and magnificent scenery of a vibrant nation that stretches from Europe to Asia.
The festival opens with Can Ulkay's epic TURKISH ICE CREAM (2018) a rousing, rather clichéd melodrama inspired by real events that took place in a small Australian town in 1915 during the Gallipoli landings. Two Turkish nationals are trying to get back to their homeland with their families. Seen from a Turkish point of view – and naturally depicting the Allied Forces as inveterate baddies – the brutal action scenes depict the futility of war, from both sides. The emphasis here is on action rather than characterisation: so although nearly everyone dies, we don't really care, as we never got to know them in the first place. Carrying on the war theme there is CICERO (2018) a drama based on Ilyas Bazna, one of the most famous WWII spies who worked for Nazi Germany while employed as a butler to the British Ambassador, Hughe Montgomery Knatchbull Hughessen, in neutral Turkey during the mid 1940s.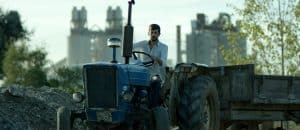 The Golden Tulip winner 2017 YELLOW HEAT (Sari Sicak) sees an immigrant family desperate to survive in their traditional farm amid encroaching industrialisation. The multi-award winning drama YOZGAT BLUES (2013), set in small town Anatolia, is one to watch for its outstanding performances and smouldering cinematography. Banu Sivaci's THE PIGEON (main image) won best director at Sofia Film Festival 2018 and is another impressive arthouse tale of a boy finding peace with the animal kingdom, away from the dystopian world in small-town Adana, Southern Turkey. And finally MURTAZA another beautifully crafted and resonant parable about the importance of traditional values in the mountains of Malatya.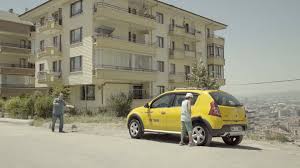 Other features and shorts reflect the usual Turkish themes of town versus country, tradition versus the modern world, and the role of women in enlightened society. Another highlight will be Ahmet Boyacioglu's latest film THE SMELL OF MONEY a tense and startling exposé of financial corruption in contemporary Turkey. And last but not least, a panel of industry professionals will debate the future of the big screen At the Flicks of Netflix? at the Regent Street Cinema on 26th April.