[youtube id="GO2hM7UXZqE" width="600″ height="350″]
Director: Stuart St Paul           Writers/ Stuart St Paul and Jean Heard
Cast: Francis Rossi, Rick Parfitt, Jon Lovitz, Craig Fairbrass, Laura Aikman, Matt Kennard and Jean Heard.
Action Comedy       UK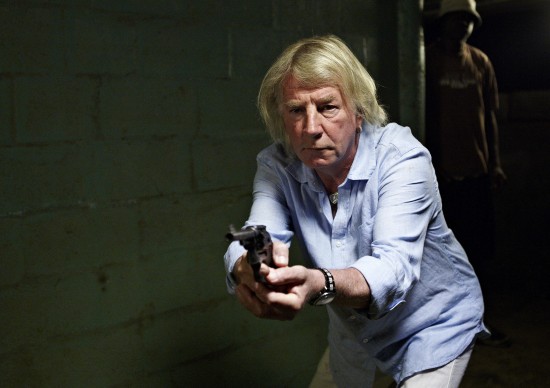 It started with guitars and ended with guns!
Action comedy Bula Quo! sees British rockers Francis Rossi and Rick Parfitt on the run from a crime gangster on the Island of Fiji.  The film has been financed through their company 'Status Quo Films' and helmed by sometime stuntman, Stuart St Paul (Freight) who also directed them in Coronation Street a while ago.  Playing themselves (obviously) they have a professional support cast of Jon Lovitz, Craig Fairbrass and Laura Aikman, assisting them with 'acting tips' during filming. Inspired by Blazing Saddles, the aim was to make a funny musical movie. The script is an ad-libbed affair written by St Paul and Jean Heard who also stars as Reiko Best.
Does it work?. Well that's another matter.  One gets the impression that this is a 'jolly' for a highly successful pair of rock musicians who now want to experiment with their fame, enjoy themselves and push their talent into another area of creativity. Paul McCartney has had a bash at painting; Blur's Alex James has made a fruitful stab at dairy farming; and David Bowie is making increasingly positive waves in different directions; so how about Status Quo as actor/producers?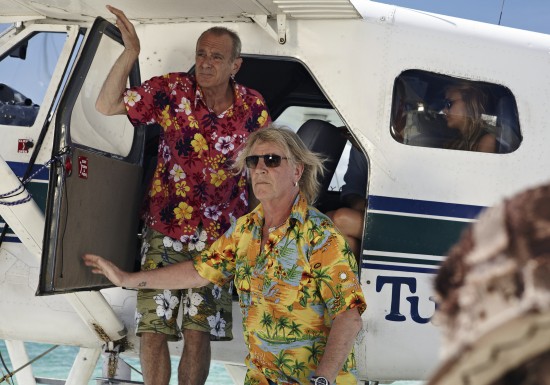 Bula Quo is an ambitious project harnessing speed boats, jet skis and all manner or water craft in the action scenes on location. As Wilson, Jon Lovitz gives a great comedy performance as does Laura Aikman, who's probably the star turn here. Parfitt and Rossi's on-screen chemistry overcomes their wooden acting skills and they certainly give their all to the fight scenes. There's no doubt fans will be rooting for their efforts and this will carry them through, even in the decidedly patchy moments, and there are quite a few here.
That said, this upbeat action caper exudes fun and has a few laugh out loud moments. Cinematic through it ain't.  But I don't think this really matters in the context of the film's success as a vehicle to extend the enjoyment of the band's fan base, or indeed their own creative efforts. If Status Quo are your idols, this comedy will certainly be you cup of tea. If not, probably best to give it a miss as there are some far better films out this week.  MT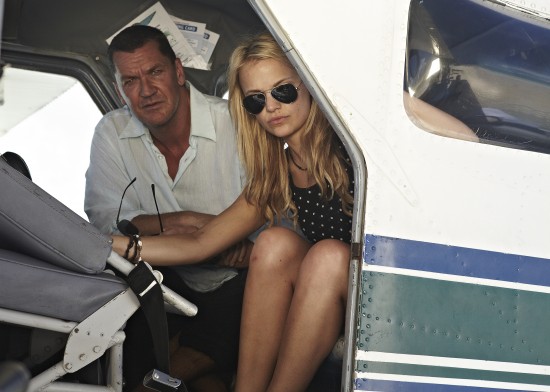 BULA QUO! is on general release from Friday 5th July 2013 at selected Odeon Cinemas and Vue Cinemas across London